Hispanic Heritage Month: A Time to Celebrate and Agitate
This fall, as we honor Hispanic and Latino Americans, we must also continue the fight for a healthy environment in communities of color.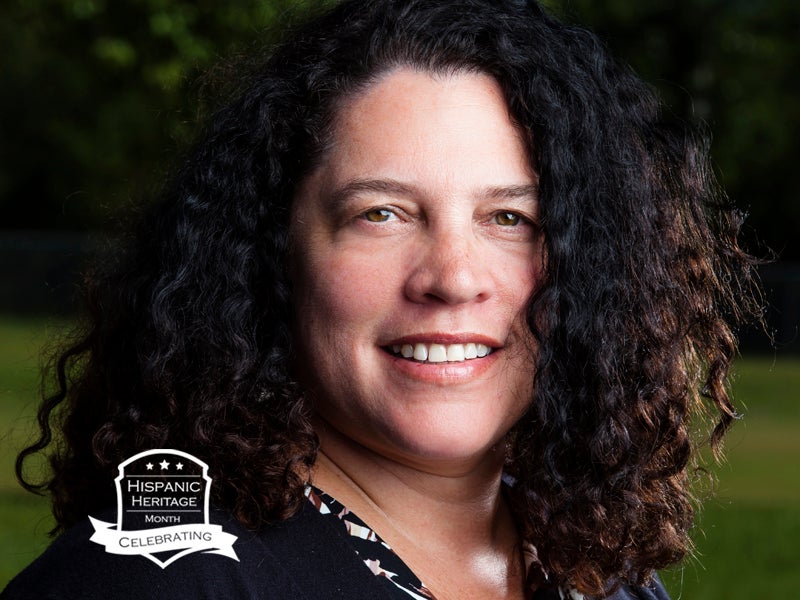 This fall (Sept. 15 – Oct. 15), we celebrate the rich heritage and recognize the invaluable contributions of Hispanic and Latino Americans to the United States. Throughout the U.S., Latinos are helping to advance our economy, improve our communities and better our country.
This Hispanic Heritage Month, I'm writing not only as the Vice President of Litigation for Healthy Communities at Earthjustice, but also as a proud Latina who is grateful to all those who have fought for Latinos to have equal opportunities and safe, healthy communities. I try to carry on this legacy through my life and work as an advocate for healthy and sustainable communities, especially given the continuing health disparities facing the Latino community.
Seventeen percent of the U.S. population identifies as Hispanic or Latino. As the largest nonwhite demographic, we number 54 million strong. Latinos are a growing influence in American society and bring an important and diverse perspective to issues we all care about, including keeping our air and water clean and protecting communities and our planet for future generations.
A new poll by Earthjustice and GreenLatinos shows that registered Latino voters have a strong commitment to conservation and the environment and a genuine concern about how our environment, and the issue of climate change, impacts our families and communities. For example, 85 to 90 percent of Latinos say reducing ozone air pollution and increasing water conservation are priorities. These issues rank as top priorities for Congress and President Obama, along with passing comprehensive immigration reform.
The poll results counter the prevailing narrative that communities of color aren't concerned about the environment. In fact, the poll shows that Latinos are not only concerned about the environment, but also that they want their elected officials to be committed to protecting air, water and wildlife. And they're willing to spend more of their own resources to ensure that happens.
Perhaps, this is because we know that environmental degradation and contamination disproportionately impact Latinos compared to non-Hispanic whites. Fifty percent of Latinos live in areas where the air quality does not meet our nation's health-based standards, resulting in higher exposure to air pollution. Latino children are at a higher risk of respiratory illnesses and related diseases, such as asthma, as well as lead and mercury exposure. Farmworkers, the vast majority of whom are Latino, are regularly exposed to toxic pesticides and other chemicals that increase the risk of cancer. In response, Latino communities are organizing efforts for environmental justice to ensure that every family has access to a healthy environment.
Earthjustice is committed to partnering with Latino communities to address environmental pollution and related health concerns. We are working with a coalition of environmental, labor, health and farmworker organizations to demand that the EPA issue the most health protective Agricultural Worker Protection Standard when it finalizes the rule this fall. 
Farmworkers, who earn less money and have fewer resources, bear the brunt of pesticide poisonings. Since 2007, ­­­­­­­­­­­­­Earthjustice has been fighting in court to force the EPA to ban the agricultural pesticide chlorpyrifos. Chlorpyrifos is linked to brain damage and developmental delays in children and was banned for indoor use 14 years ago. In response to legal pressure, a federal judge has ordered the EPA to make a final decision about chlorpyrifos by the end of October. 
At Earthjustice, the nation's premier environmental law organization, we also value diversity and the role that our Latino employees play in our litigation and advocacy efforts. Diversity is important to create lasting, meaningful change and to prepare the next generation of environmental justice leaders who have personal connections to the communities being served. As part of my leadership at Earthjustice, I have sought to increase diversity at all levels of the organization, especially through our hiring practices. We have made substantial progress, though there is still more work to be done.
Earthjustice is proud to acknowledge the many contributions Latinos are making to advance environmental justice, and we hope to continue to partner with many as we jointly advance our goals. We will also continue to challenge the status quo and hire talented Latinos to join as leaders in our organization and in their communities.
I recognize that we need to not only promote equitable environmental rules and statutes, but we must also embrace equitable principles here at Earthjustice to build a multicultural and welcoming organization. As we celebrate the remarkable work of Latino environmentalists, we also have a responsibility to continue the fight for equality and inclusion not just this month, but year round.
This post is the first in a series celebrating Hispanic Heritage Month. Earthjustice is serving as a co-presenter at the 2015 Americas Latino Eco Festival, a multicultural event that aims to unite Latino leaders in the environmental movement. The festival will take place October 15 through 17 in Denver, Colorado.
Lisa worked at Earthjustice from 2014–2019, guiding the organization's groundbreaking litigation to protect communities and families from the wide range of pollution issues that confront them on a daily basis.