How Asian American Farmers Shaped Our Cultural Food Landscape
Punjabi-Mexican farmers revolutionized agriculture in California. We don't talk about their contributions enough.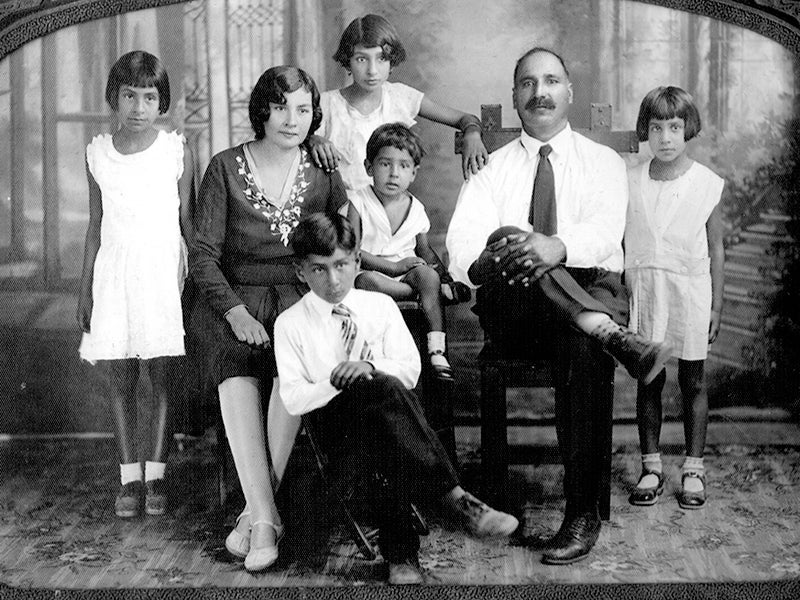 Asian American farmers have a rich history of contribution to the U.S. food economy that dates back to the late 1800s. Despite this longstanding legacy, we find ourselves absent from how many people imagine the country's agricultural heartland. As Earthjustice advocates for a climate and people friendly agriculture sector, it's important to recognize how Asian Americans have shaped — and continue to shape — farming and food culture in the U.S.
One particular story is starting to fade quickly into history: That of the Punjabi-Mexican families of California, a community born from historical necessity and made possible by fortuitous cultural parallels.
In the early 20th century, close to 5,000 men from the Indian state of Punjab journeyed to the American West in search of work and a better life, away from the persecution and colonialism of British rule. Much like many Asian agrarian workers before them from China, Japan, Korea, and the Philippines, these Indian men had a pedigree of farming from generations in India. They settled in California in hopes of earning enough wages to return home, or bring their families to the land of opportunity. Instead, they found themselves stranded in a country that soon passed a wave of immigration legislation, effectively closing its borders to foreigners.
Luckily, these men found success in farming Californian fields, where they used water from the Colorado River to irrigate the desert, a way of farming familiar to them from their homeland, and revolutionized farming techniques to create the most productive agricultural economy in the country. While they were unable to bring family members into America's borders, they found family in Mexican women, who had also recently migrated shortly following the Mexican Civil War of 1910. As both groups were isolated from their own in a new land, they found each other.
While interracial marriage was illegal in California at the time, Mexicans and Indians found an unexpected pathway to solidarity. Both ethnic groups were categorized as "Brown." At the county record office, no one knew, nor cared, of the differences in their backgrounds. This afforded them the legal privileges of marriage and a unique, distinct bi-ethnic community. Thus began the union of Punjabi-Mexican families, who shared experiences of rural life, food, culture, and facing discrimination in America.
These families built a diasporic identity that is undoubtedly American in its cultural exchange and adaptability: Punjabi men learned Spanish to communicate with their wives and other Mexican laborers. The Mexican women drew from both Indian and Mexican cuisines, equating Indian roti to tortilla to make chicken curry quesadillas. Both cultures were accustomed to eating on the floor in communal environments. In the midst of contemporary discussions about multiculturalism and the global visibility of migration, this story is compelling in its thoughtful consideration of "ethnicity," and the facets of one's identity that can exist in multitudes. It is also a story that outlines the fraught itineraries of Asian American immigrant histories and how they are told through ideas about Asian American foodways, given the potent forces of class, racial, ethnic and gender inequalities.
Today, the Punjabi community in California is one of the largest in the world. The descendants of the early Punjabi-Mexican families remain culturally linked to the country's farmland. A quarter of California's Punjabi Americans work in agriculture. People with Punjabi origins own farms on 10% of the state's cropland, and Punjabi American-owned farms produce over half of the county's raisins and almonds.
Over time, Punjabi farmers continued to farm in a way that was outsize for their population groups, helping to establish many vegetable and fruit orchards in the country, despite an often hostile environment toward their race. During the ongoing Punjabi Farmers' Protest in India from 2020, California's Punjabi farmers protested in solidarity with their counterparts in India, moving across oceanic networks to create collective power and unity.
While these legacies remain, Asian American agricultural contributions have largely been erased, while an overwhelmingly White ownership base took over the country's farmland, leaning into Asian vegetables and herbs (such as ginger) and food philosophies (such as Ayurveda). Plant-based and vegetable-forward dining trends are dominated by White chefs. But the principles of farming and purveying produce with a focus on quality and sustainability — values that have been eschewed with the advent of large-scale, industrial agriculture — have held strong for many Asian American producers and food business owners. Despite their tenure as essential and highly-skilled agrarians contributing to the nation's plate for over a century, their efforts on the farm and in our cultural landscape goes unnoticed. This, and the recent rise in hate crimes remind Americans of Asian descent that they are still seen as perpetual foreigners.
Behind every migration story is an act of survival, a battle of staggering odds, and an endurance of exploitation. Through the acknowledgment of Asian immigrant farmers, we can move closer to recognizing how fundamental people of Asian descent have always been to the history and future of the country's food and farming systems. We can recognize that political and social solidarity has been necessary through our country's history of racism and discriminatory policies. And we can recognize that what America eats is shaped by generations of cultural reclamation.
As a member of the Policy & Legislative team at Earthjustice, Ranjani provides policy and advocacy expertise on the intersection of climate and agriculture, and in advancing equitable climate resilience solutions.
Established in 1989, Earthjustice's Policy & Legislation team works with champions in Congress to craft legislation that supports and extends our legal gains.