In Honor of Elizabeth J. McCormack
We celebrate a life committed to charity and counsel as we honor Elizabeth J. McCormack.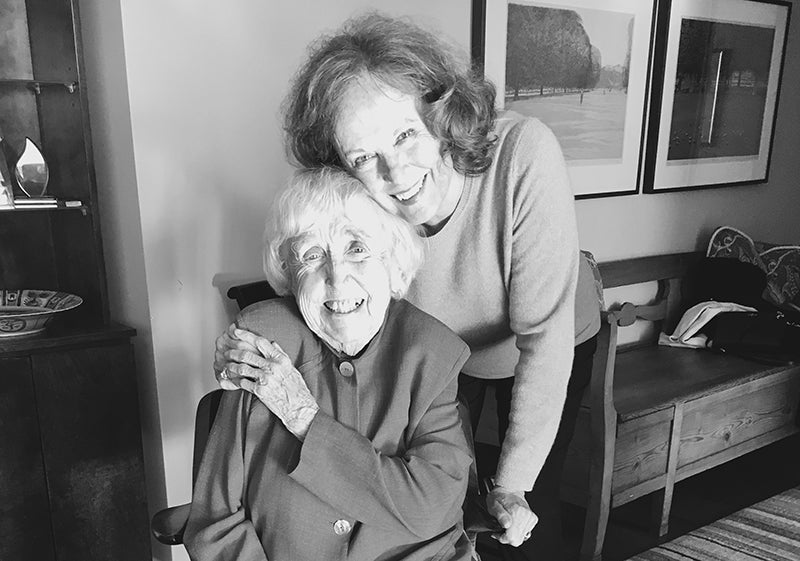 Earthjustice joins so many in mourning the passing of Elizabeth J. McCormack. A legend in the worlds of philanthropy and education, Elizabeth left a reverberating and indelible mark on the lives all who were lucky enough to come into contact with her.
"Everyone in her vast network of colleagues and acquaintances was special to Elizabeth," recalls former Earthjustice president Buck Parker, "and when she was with them, they had her complete attention."
She was fearless as she worked in true service…bucking convention to follow her unfailing moral compass.
Bill Moyers, the former White House Press Secretary under President Johnson, once said this about Elizabeth: "She's a work of nature, our friend Elizabeth … she reminds us of things that last, that transcend the tumult of the hour and the news of the day. Her life is about connections and continuities between past and present, between now and the future, between the natural world and the world we make together."
Elizabeth started out as a Roman Catholic nun. For 30 years she served in the Society of the Sacred Heart, a religious congregation with a strong focus on providing educational opportunities to girls and women.
The society founded the Academy of the Sacred Heart in New York, which would become The College of the Sacred Heart, and eventually Manhattanville College, a small liberal arts college originally for women. A graduate of the school, Elizabeth served as its president, mostly while still wearing the habit, from 1966 to 1974. In that role, and during a time of national turmoil, she oversaw its transition from a culturally Catholic women's college to a nonsectarian coeducational institution with progressive curriculums and a diverse student body.
She was fearless as she worked in true service, navigating through controversy and bucking convention to follow her unfailing moral compass. Her selflessness was a constant. During seven of the years she served as president, she never took a paycheck, instead signing them over to the Society for the Sacred Heart.
"She gave of what she had freely, but with great forethought."
Within the cultural upheaval of the 1960s and 1970s, Elizabeth saw her personal principles diverge from those of the Church. She chose to leave the Church, and at 54, she married the love of her life, Jerry Aron, a divorced Jewish father with five children.
In 1988, at the request of Rick Sutherland, the third executive director of Earthjustice — then known as the Sierra Club Legal Defense Fund — Elizabeth joined the Board of Directors. After Sutherland's untimely death in 1991, she played a key role in helping the organization navigate several difficult years and continued to defend the earth as a board member until 1996. In 2011, she joined the Earthjustice Council, once again supporting Earthjustice's work, and was recognized in 2014 as an honorary life trustee.
"Wealth was never Elizabeth's goal," according to Earthjustice Trustee Elizabeth Sutherland. "She gave of what she had freely, but with great forethought."
Elizabeth saw wealth as a tool to impact the world around her. She worked diligently to support and fund causes that made real change, and at Earthjustice, we are so deeply honored to be among the organizations that she helped to shape and steward. Elizabeth McCormack passed away on December 4, 2020. She was 98 years old.
Abigail Dillen serves Earthjustice as our President, leading the organization's staff, board and supporters to advance our mission of using the courts to protect our environment and people's health.