Environmental Justice Does Not Transcend Racial Justice
This Juneteenth, we are asking — and beginning to answer — what we can contribute to the transformative Black Lives Matter movement.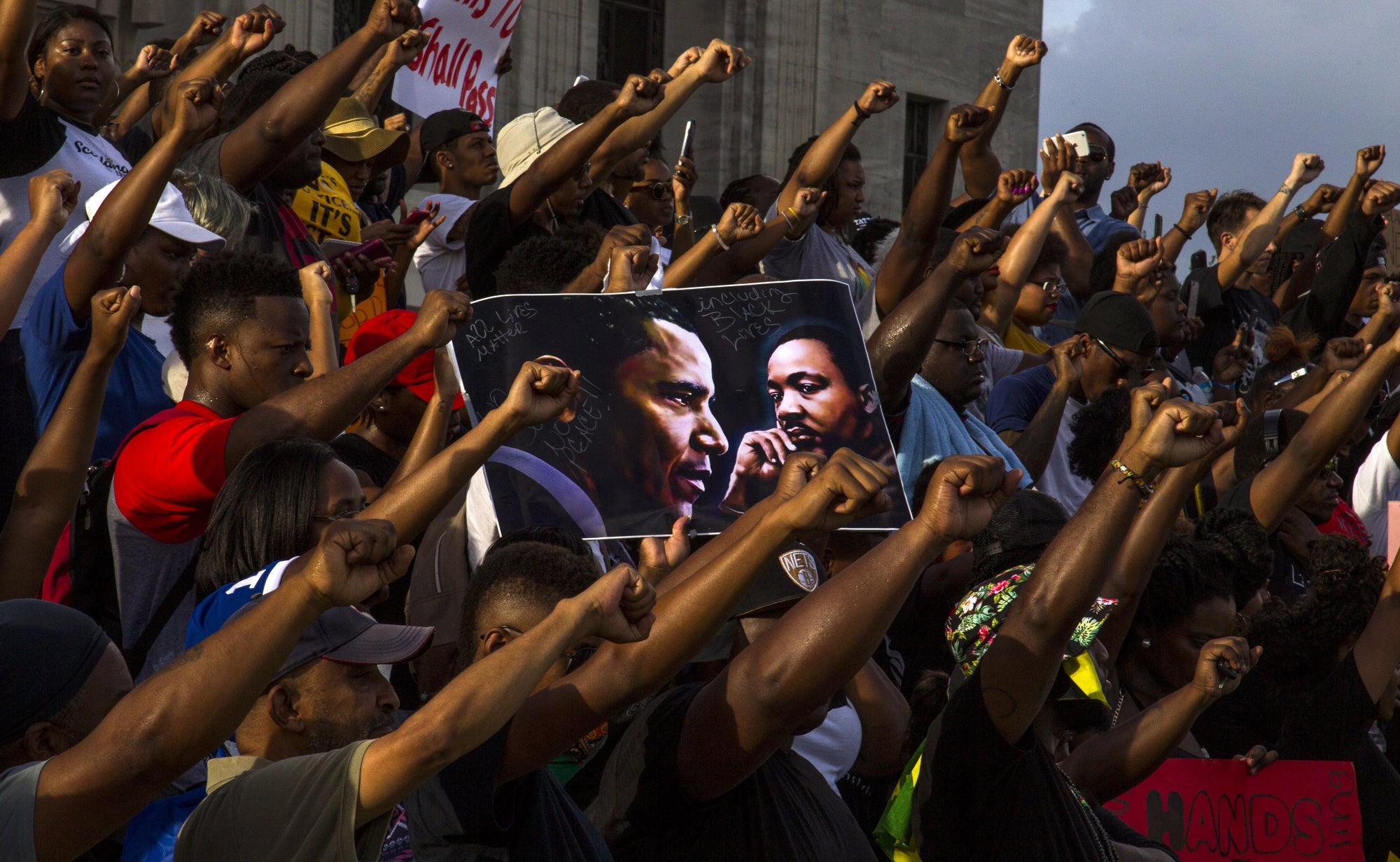 On June 19, 1865 — two and a half years after President Lincoln's emancipation proclamation — the announcement of freedom came to enslaved people in Texas. Here we are, 155 years later, witnessing the relentless state-sanctioned killings of Black people. As an organization that finds power in the law, we know our country has broken the promise of the Thirteenth Amendment. "Slavery has never been abolished from America's way of thinking," as Nina Simone said over 50 years ago.
This Juneteenth, Earthjustice is taking a holiday to celebrate Black lives and reckon with the broken promise of equality that shapes the lives of Black people in this country, inescapably, every day.
At this time of transformative potential in our history, we are called to ask not whether this time will be different but how, together, we can make it different.
This question goes to the very heart of our work at Earthjustice. Every day we have the privilege of representing and working in partnership with leaders fighting for environmental justice in their communities. We know that in addition to that fight, Black communities are also grappling with the compounding injustices of racist policing and courts, mass incarceration of Black people, disinvestment in education, housing, health care, access to capital, and the other building blocks of health, safety, and prosperity. Environmental racism is one feature of the systemic racism that drives shockingly disparate rates of death and disease for Black people, while making climate change a current, not future, catastrophe.
At Earthjustice, we know we can never succeed in our mission so long as entrenched racism fuels the exploitation of people and the planet. We must rise to the moral imperative of our time. Black Lives Matter is leading the way toward transformative change, and today we have asked: What more can we do to contribute?
Here is a start.
We are growing our work in partnerships with Black communities. We know that the people closest to our most intractable problems are best positioned to envision the solutions — a truth that is at the core of the vision animating Black Lives Matter. We are supporting those solutions with our free legal, policy, and communications expertise.
We are fundraising to boost the resources of our environmental justice partners. Incredible leaders are doing essential work with too scarce resources.
We are adding our voice to the national call for action, because we understand that speaking out can help elevate issues and mobilize people. It is time to transform our approach to public safety. There are essential measures that Congress must take to stop abuses and hold officers liable, and piecemeal reforms are not enough. In keeping with growing demands to defund the police, we need to narrow the focus of policing and cut inflated police budgets to invest instead in mental health services, violence-prevention, and all of the other community resources that will keep people safer than our current system of policing ever can.
Finally, we are redoubling our own efforts to become an equitable, anti-racist organization. We recognize that Earthjustice is not immune to the entrenched racism that permeates our society, and we are continuing to learn and change institutionally so that we do not perpetuate injustices that are antithetical to our mission and values.
In my 20 years at Earthjustice, one thing that has always united our staff, our Board, and all of our supporters is a driving passion for justice. Now is the time for that passion to find its full expression.
Abigail Dillen serves Earthjustice as our President, leading the organization's staff, board and supporters to advance our mission of using the courts to protect our environment and people's health.