Keeping the Grand Canyon Wild
Over 200,000 people sent comments to the Forest Service in response to a proposed development near the southern rim of the Grand Canyon.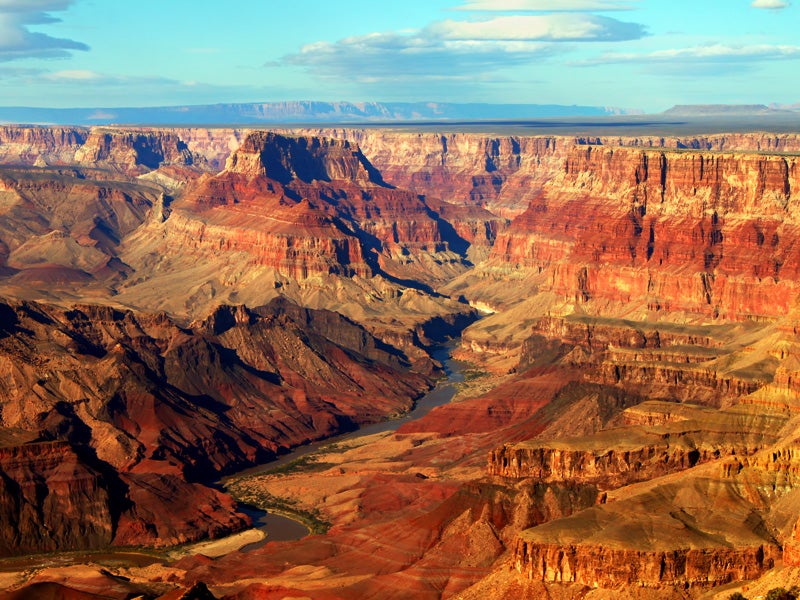 The Grand Canyon is one of the most iconic and revered natural wonders in the United States, if not in the world. Every year five million people from around the globe visit the park and experience the canyon's staggering views, rugged trails and incredible wildlife. Last month we posted a blog about a sprawling resort complex that developers have proposed about a mile away from the canyon's southern rim in the quiet Tusayan, Arizona.
This new development threatens to transform Tusayan from a small tourist town into a sprawling resort complex. Combined with another proposed development on nearby Navajo reservation land, Dave Uberuaga, superintendent of Grand Canyon National Park, describes these two projects as "the greatest threat to the Grand Canyon in the 96-year history of the park."
The Forest Service has the opportunity to stop this development by rejecting the permit application that will allow for the construction of access roads to the proposed development sites. We asked you to send your comments to the Forest Service by June 2 to tell them how you feel about this plan, and you did—over 200,000 of you.
Thank you for taking action, and here are a few of our favorite comments to the Forest Service:
"After working for over a decade for the Kaibab National Forest through the 1980s, I can attest to the facts that any major infringement on rim habitats and water sources would be a grave sin. You must respect the NPS GCNP protective wild lands management, especially those buffers that border in the USFS, as well as our beloved Teddy's 100+ years mandates. Additionally, America needs to keep such lands American and not sell out more lands to oversea interests like the GCNP concessions have been the last few decades." – Chris Pinney, Washington
"Dear U.S. Forest Service, I am 75 years old and still remember camping and sleeping on the ground in my sleeping bag in Tuolumne Meadows at Yosemite. A nearby puddle had ice around its edges in the morning! I have forgotten many hotel beds, but not that wonderful place. Help keep the Grand Canyon wild. Thank you for reading my letter." – Carol Akerlof, Michigan
"I am an alumnus of AmeriCops NCCC. I have worked on trails across our country's wilderness and visited multiple national parks. After living in various parts of the US, I have come to appreciate the hard work of preserving what is left of our wilderness. I think the men of the CCC who helped shape many of our parks would be weeping and feel their hard work was for nothing if we destroy the Grand Canyon in this way. I know nature lovers, preservationists and volunteers would be furious to see the Grand Canyon changed in such a horrible way. I know the Forest Service is in need of funds, but allowing a resort to be built will have severe environmental impacts. Please reconsider." – Colleen Wieczorek, Arizona
"I live here in the southwest, and I have traveled in western New Mexico and northeast Arizona many times. I was a firefighter for the BLM when I was younger, and I came to realize that this area should be administered with great care to protect the fragile environment. Any development on a scale that is being considered for this area is absolutely wrong. I hope that this project will be put in the ROUND file and be done with. As this area exists now, there is enough development. Please leave this region alone. Thank you for reading my letter." – Robert Bone, New Mexico
"Do not allow the destruction of one of the most beautiful natural places on Earth. We have destroyed enough already." – Catherine K., Arizona
As a communications strategist, Miranda covers Earthjustice's Mid-Pacific and California regional offices. She has campaigned to defend public water resources in North America and is a graduate of the Master's in Global Studies program at the University of California, Santa Barbara where her research focused on climate change.