Latino Leaders Unite to Demand Climate Action
Please join us at the Americas Latino Eco Festival! Latino advocates must come together to demand that leaders around the world take action to stop climate change.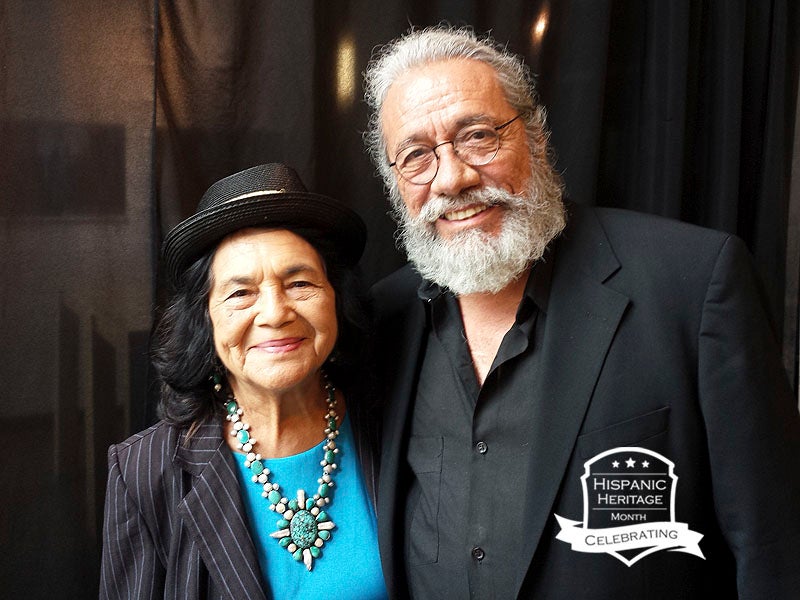 This is a guest post by Irene Vilar. She is the founder of The Americas for Conservation and the Arts, the mother organization of The Americas Latino Festival, and the first nonprofit literary agency in the U.S., Vilar Creative Agency, dedicated to the dissemination of minority literature of the Americas.
The Americas Latino Eco Festival is right around the corner, taking place in Denver, Colorado, October 15 through 17. It's a fitting way to cap National Hispanic Heritage Month, with Latino conservation and cultural leaders from across the U.S. and around the world coming together to send a message directly to policy makers locally, nationally and globally. 
This year's festival, our third, is more ambitious and urgent than ever. We are turning the largest annual multicultural event of its kind into a powerful platform for advocacy on climate action, and we are honored to have Earthjustice as an official co-presenter of this year's festival. With the theme "A Climate of Hope: Where Conservation Meets the Future," the festival will call on the public to take action on climate change, land and water stewardship and the transition to renewable energy.
Earthjustice's leadership on conservation issues, expertise in the policy arena and clear dedication to elevating Latino voices in our national discussion about climate action are exactly the type of collaboration we envisioned when we launched the Americas Latino Eco Festival. Earthjustice has been an invaluable partner in planning this year's event. We are grateful for the expert guidance in helping us pivot to a more advocacy-oriented event, for bringing attention to the festival with online promotion and, most importantly, for participating wholeheartedly. Thank you to the entire Earthjustice community for making it happen.
The spirit of collaboration and community that Earthjustice brings to the festival are needed now more than ever. With the Obama administration's Clean Power Plan in the implementation stage at the state level and the upcoming 21st Conference of the Parties to the United Nations Framework Convention on Climate Change (COP21) in Paris this November, failure is not an option.
Lisa Garcia wrote in a September 15 post about Earthjustice and GreenLatinos' national poll of Latino Americans, which showed in compelling fashion that Latino voters have a strong commitment to conservation and a genuine interest in how climate change impacts their communities. Later this week in Denver, we will be showing Latino families the many ways they can convert their commitment and interest into action. On October 15, the festival opens with the People and Planet First Forum and a session dedicated to this groundbreaking poll titled "#SoyMiTierra: Calling out Misperceptions about Latinos and the Environment."
Follow the hashtags below to see how people are coming together to demand climate action!
Check out our website for a full schedule of speakers, workshops, celebrations and more. And if you are in or near Colorado, please join us at the festival. If we hope to change our country's direction on climate change, advocates must come together!
This post is part of a series celebrating Hispanic Heritage Month. Earthjustice is serving as a co-presenter at the 2015 Americas Latino Eco Festival, a multicultural event that aims to unite Latino leaders in the environmental movement. The festival will take place October 15 through 17 in Denver, Colorado.
From 2014–2016, Betsy was a bilingual press secretary on the Advocacy Communications team.