Let's Set the Record Straight: Latinos Care About the Environment
In a new nationwide poll, Earthjustice, GreenLatinos and Latino Decisions found that, contrary to popular belief, Latinos in America care deeply about conservation and climate change.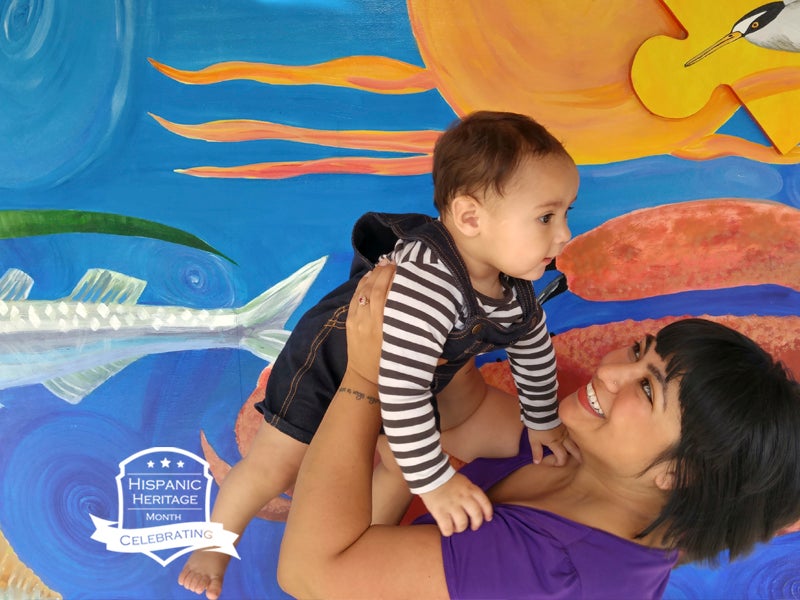 Este blog está disponible en español aquí.
Did you know Earthjustice is challenging stereotypes about Latinos? I'm proud to say that we are.
The Earthjustice mission has always been about protecting the environment and keeping all living beings healthy and safe. So what's different now? The difference is we did new research that shows the vast majority of Latinos care deeply about the environment.
This is a fitting time to take the pulse of Latino voters as we celebrate the cultures, stories and contributions of Latinos during National Hispanic Heritage Month. On a personal level, it's about cultivating an understanding of how important it is for all communities to have a voice and to be informed about what's happening with our environment locally, nationally and internationally.
"There isn't a lot of research on Latinos in the environment and environmental attitudes," said Adrian D. Pantoja, Ph.D., senior analyst at Latino Decisions, a leader in Latino political opinion research. There's "a stereotype that environmental issues are largely a concern of the affluent and educated, a belief that environmental issues are a luxury."
Pantoja notes that when polling is done well by trained social scientists, it allows us to "go beyond anecdotal evidence, case studies and challenge conventional stereotypes about Latinos. That's what makes this type of research exciting."
Our goal at Earthjustice is to build a program to meaningfully engage Latino audiences on environmental issues, and we're already taking steps to do so. It all began with our investment in original polling research with Latino Decisions, in partnership with GreenLatinos. We're now able to apply our findings, which were released in August and September, as we begin to more deliberately engage our Latino communities. We are most grateful for our partners in the Latino community who welcomed our work with open arms and left the door open to be partners in thought and outreach.
The polling project gave us the chance to hear Latino opinions that support our highest priority casework on air pollution, children's health, water conservation, climate change and clean energy. We were able to assess the views of U.S. Latino voters regarding global warming and the root causes of this phenomenon, as well as examine key impacts of global warming, particularly extreme weather events.
We found that 78 percent of Latino voters feel they have directly experienced the effects of climate change. We also found that almost two-thirds of Latinos, 66 percent, accept that climate change is the result of human activities, compared to 52 percent of the general population, according to a 2014 survey by Yale and George Mason Universities. Latinos are more moved by the science of climate change by a whopping 14 percent.
This poll was a way to inform our work going forward as we build this program to do more for diverse audiences, including the 50 million-plus Latinos who call the United States home. Latinos care as much about environmental policies as they do about social policies, the study showed.  A common belief is that immigration policy is the most important issue for Latinos, but our poll shows  we aren't a one-issue community—water and air pollution policies are as important to us as immigration.
"The way stereotypes have hurt the advancement of Latinos is that you have decision makers, policymakers making decisions with inaccurate and incomplete information," Pantoja said. "You are more likely to implement incorrect policies when they are based on false assumptions. There are some who say Latinos are different from other immigrant groups, they aren't assimilating, and people make policies on that assumption, though science shows assimilation is similar to other groups."
Pongamos Algo en Claro: A Los Latinos Les Importa el Medio Ambiente
¿Sabías que Earthjustice está luchando contra los estereotipos sobre los latinos? Tengo el orgullo de anunciar que efectivamente lo estamos haciendo.
La misión de Earthjustice siempre ha sido la de proteger el medio ambiente y ofrecer protecciones a todos los seres vivos. ¿Y cuál es la diferencia ahora? La diferencia es de que realizamos una nueva investigación  que revela que a la vasta mayoría de los latinos les interesa mucho el tema del medio ambiente.
Este es el momento oportuno para tomar el pulso de los votantes latinos mientras celebramos las culturas, historias y contribuciones de los latinos durante el Mes Nacional de la Herencia Hispana. A nivel personal, se trata de cultivar una nueva conciencia de lo importante que es para todas las comunidades tener una voz, además de estar informado de lo que está sucediendo en nuestro medio ambiente a nivel local, nacional e internacional.
"No existe una gran cantidad de estudios sobre los latinos y sus actitudes sobre el medio ambiente," dijo Adrián D. Pantoja, Ph.D., analista en jefe con Latino Decisions, una encuestadora que es líder en el campo de investigación de opiniones de los latinos sobre la política. Hay "un estereotipo que los temas ambientalistas son para la gente rica y educada, la creencia de que los temas del medio ambiente son un lujo."
Pantoja señala que cuando los sondeos de opinión están bien hechos por expertos en ciencias sociales, nos permite "ir más allá de la evidencia anecdótica, con estudios de casos concretos que desafían los estereotipos convencionales sobre los latinos. Es lo emocionante de este tipo de investigación."
Nuestra meta en Earthjustice es la de construir un programa que haga participar significativamente al público latino en asuntos del medio ambiente, y estamos tomando los pasos para lograrlo. Todo comenzó con una inversión nuestra y mandamos a hacer un estudio de opinión con Latino Decisions, en colaboración con GreenLatinos. Ahora tenemos la capacidad de aplicar los resultados obtenidos, los cuales fueron dados a conocer en agosto y septiembre, mientras damos bandera de salida a nuestro esfuerzo de llegar al interior de las comunidades latinas. Estamos muy agradecidos con nuestros socios participantes dentro de la comunidad que nos dieron la mejor de las bienvenidas y dejaron abierta la posibilidad de asociarnos en un futuro para colaborar en ideas y en actividades de difusión.
El proyecto de sondeo nos brindó la oportunidad de escuchar las opiniones de los latinos y ver que sus opiniones respaldan nuestros casos legales sobre contaminación del aire, salud de los niños, conservación del agua, cambio climático y energía limpia a los cuales les hemos asignado la más alta prioridad. Pudimos evaluar los puntos de vista de los votantes latinos de Estados Unidos en lo concerniente al calentamiento global y las causas de este fenómeno, al igual que examinamos el impacto causado por el calentamiento global, particularmente en eventos climáticos extremos. Encontramos que un 78 por ciento de los votantes latinos ha sentido los efectos del cambio climático y casi dos tercios, o sea un 66 por ciento, acepta que el cambio climático es resultado de actividades humanas, comparado con un 52 por ciento de la población en general, según una investigación realizada en 2014 por las universidades Yale y George Mason. Los latinos se sienten más persuadidos  por los datos científicos del cambio climático en un asombroso 14 por ciento más.
From 2014–2016, Betsy was a bilingual press secretary on the Advocacy Communications team.