Long-fought Legal Victory for the Arctic as Oil Companies Limp Home
The Chukchi Sea is free of oil drilling for the foreseeable future.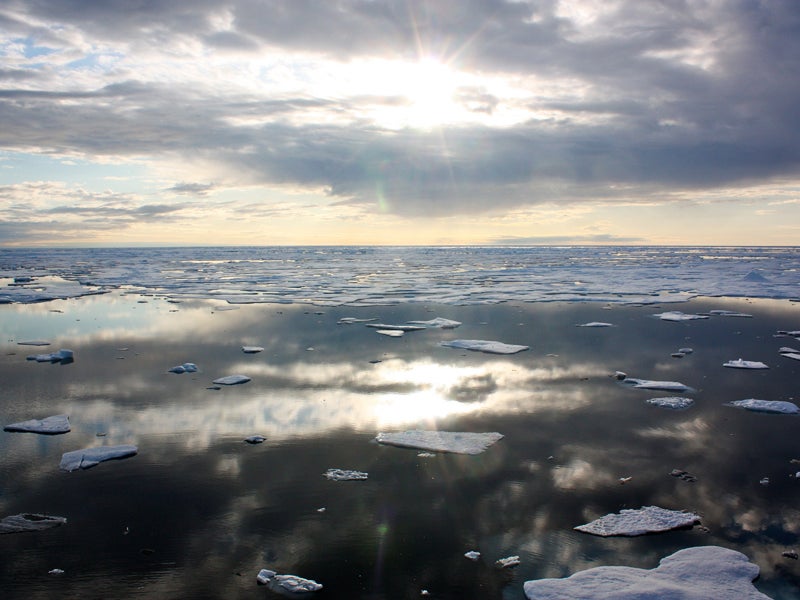 This week the Alaska federal district court entered an order bringing to a close a long-running legal challenge to offshore oil and gas leases in the Chukchi Sea, brought by Earthjustice. At the request of all the parties to the litigation, the court dismissed the case regarding the Department of Interior's Lease Sale 193 in recognition of dramatically changed circumstances. Oil companies have now abandoned all but one of the 487 offshore oil leases issued pursuant to the sale. The sole remaining lease belongs to Shell, where it drilled unsuccessfully in 2015. Shell has made clear it has no plans to explore in the Arctic Ocean in the foreseeable future. As a result all the parties agreed there was no need to resolve the pending challenge to the lease sale.
After eight years of successful legal challenges, the threat posed by this lease sale has passed. With oil companies abandoning this part of the Arctic Ocean, now is the time for action to ensure that this threat never returns. The Arctic Ocean is the last place we should be hunting for oil. A large oil spill in the Chukchi—which the government estimates is likely if fossil fuel development were to occur—could not be effectively cleaned or contained and would devastate the region's wildlife and Alaskan communities. Locking in fossil fuels in places like the Arctic Ocean, where oil if it exists wouldn't come to market for decades, takes us in exactly the wrong direction on combatting climate change.
The lease sale was originally held in 2008, when oil companies including Shell and ConocoPhillips paid over $2.5 billion for oil drilling leases covering millions of acres in the Chukchi Sea. Earthjustice represented a group of conservation and Alaska Native organizations in a challenge to the lease sale on the grounds that the government failed to assess fully the environmental effects of opening the Chukchi Sea to oil drilling. Over the course of the next eight years, the courts twice found that the Department of the Interior had failed to lawfully assess impacts, stopped drilling, and sent the lease sale decision back to the agency to reconsider. This end to the litigation comes as the court was considering the third challenge to the government's environmental review.
As the deputy managing attorney of Earthjustice's Alaska regional office, Erik's work focuses on the Arctic, working with conservation and native groups to fend off attempts by oil companies and the federal government to open new offshore oil and gas operations in the Beaufort and Chukchi Seas.
Opened in 1978, our Alaska regional office works to safeguard public lands, waters, and wildlife from destructive oil and gas drilling, mining, and logging, and to protect the region's marine and coastal ecosystems.