Montana Residents Must Curb Water Use — To Perpetuate Dirty Coal Power
Global warming, exacerbated by coal development, has led to record-low water flows in the Yellowstone River.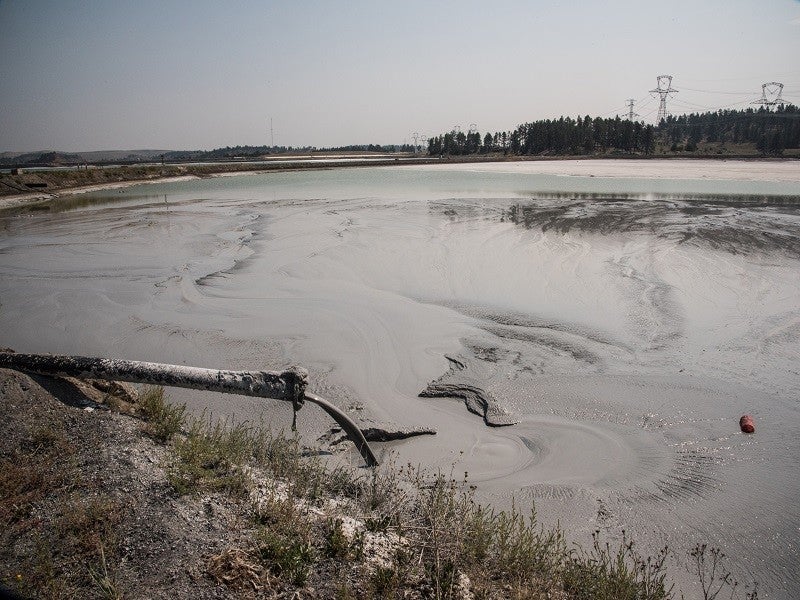 First it was the snowpack. Then the fish.
Now, if you live near the Colstrip coal-fired power plant in eastern Montana, it's your morning shower that's in jeopardy.
Owners of the plant recently asked nearby residents to reduce their water usage in response to record-low flows in the Yellowstone River. Colstrip's owners suck water from the river to cool the plant's scrubbers, but recent low flows threaten Colstrip's pumping.
The Colstrip plant's dilemma is ironic, to say the least. Colstrip releases a whopping 17.5 million tons of greenhouse gases into our atmosphere annually, making it the nation's third-largest emitter of climate-disrupting pollution (2015 data). Among other factors, low precipitation and early snowmelt linked with global warming in the western U.S. have significantly reduced streamflows. So the Colstrip plant's water shortage is the predictable outcome of an unsustainable system that generates power with fossil fuels.
In short, the industry created its water woes, and now asks others to sacrifice to quench its thirst.
The effects of climate disruption have hit hard in 2016, which is slated to be the hottest year on record. The Yellowstone River is a high-profile victim. It is experiencing an unprecedented kill of native Mountain Whitefish caused by a parasitic outbreak exacerbated by near-record low flows and high water temperatures. In response, wildlife managers closed 183 miles of the river and its tributaries to all water-based recreation "to protect the fishery and the economy it sustains."
It is a tragedy I am witnessing firsthand in my hometown of Livingston, Mont., where fishing guides and fly shops have lost their primary source of income literally overnight.
Meanwhile, the U.S. Army Corps of Engineers granted the Colstrip plant an emergency permit to continue pumping precious Yellowstone River water at others' expense.
Setting aside the clearly unsustainable system these recent events spotlight, they also illustrate Colstrip's fragile energy generation infrastructure. Indeed, even before the Yellowstone's low flows threatened the plant's operation, major failures of its aging equipment had caused lengthy outages.
And here lies another irony. While some of Colstrip's owners, such as South Dakota-based NorthWestern Energy, claim coal power is more reliable than renewable energy sources, in fact, a combination of hydro, wind and solar generation can provide clean and affordable energy 100 percent of the time and leave the water in the Yellowstone.
The Colstrip plant's latest woes are just another reminder that continued reliance on dirty (and thirsty) coal power is unsustainable. Colstrip residents must ration their water and my neighbors in Livingston are forced to sacrifice their livelihoods to protect the Yellowstone, yet Colstrip's owners continue to behave as if they have no skin in the game.
It's time they faced reality. Global warming exacerbated by coal development hurts us all.
As the managing attorney of the Northern Rockies regional office in Bozeman, Montana, Jenny leads advocacy to protect the region's wild landscapes and wildlife, prevent and remedy the harmful impacts of fossil fuel development, and promote a transition to clean renewable energy.
Established in 1993, Earthjustice's Northern Rockies Office, located in Bozeman, Mont., protects the region's irreplaceable natural resources by safeguarding sensitive wildlife species and their habitats and challenging harmful coal and industrial gas developments.