New House Bill Blames Historic California Drought on Endangered Fish
A bill being considered in the House of Representatives places blame for the lack of water in California on protections for salmon and other imperiled species, such as the delta smelt. The reality is that an historic drought—not environmental protections—is causing water shortages in the West.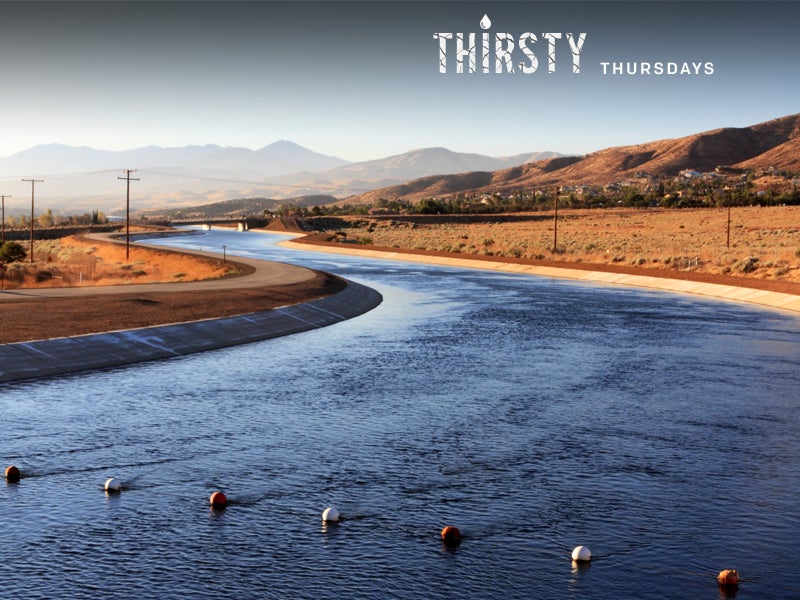 Update, July 16, 2015: By a vote of 245-176, the U.S. House of Representatives passed legislation today that dramatically undermines key environmental protections for fish and wildlife in California and threatens thousands of West Coast fishing jobs that depend on the health of these species. Read the press release here.
As you probably know, droughts create dry, difficult conditions for the people and species living in affected areas. The American West has been plagued by droughts before, but the one California is currently experiencing is truly historic and has had far-reaching consequences. A new bill on the floor of the House of Representatives, however, takes a different view, blaming California's water woes on some of the finned inhabitants of the San Francisco Bay Delta watershed, namely salmon and the two-inch Delta smelt. 
On June 25, Rep. David Valadao, a Republican Congressman from California, introduced H.R. 2898, the "Western Water and American Food Security Act of 2015," which claims to "provide drought relief in the State of California." But this bill is a thinly veiled effort to divert water from California's Bay Delta ecosystem for the benefit of wealthy agricultural interests south of the Delta, claiming it's for the sake of food security.
Essentially, Valadao's bill places the blame for lack of water on protections for salmon and other imperiled species, such as the delta smelt, when the reality is that the drought—not environmental protections—is causing water shortages for California farms, as well as cities, towns, the outdoor recreation industry and even the fishing industry itself. The historic drought impacting California and other areas of the West cannot be improved by simply waiving laws intended to protect endangered fish and a healthy Bay Delta ecosystem. By rolling back Endangered Species Act, National Environmental Policy Act and other federal and state safeguards, this short-sighted bill would undermine thousands of fishing and farming jobs in the Bay Delta and beyond, and must be opposed. 
This isn't the first rodeo for California Republicans. Last year, two bills—H.R. 3964, the "Sacramento-San Joaquin Valley Emergency Water Delivery Act" and H.R. 5781, the "California Emergency Drought Relief Act of 2014″—attempted to roll back similar environmental safeguards under the auspices of "drought relief." Valadao has even gone as far as saying that the Endangered Species Act deserves to be repealed altogether. In reality, only about 2 percent of the reductions in water supply in 2014 were caused by protections for salmon and other endangered fish.
The livelihoods of thousands of people, as well as the survival of entire species, depend on the environmental protections that H.R. 2898 would eliminate. Fortunately, the Obama administration has joined conservation, fishing and other communities in opposing this damaging legislation, and the administration has issued a veto threat to squash the bill if it should pass. The House of Representatives will be voting on this bill today, July 16. You can help by calling your member of Congress and urging him or her to oppose Valadao's bill (HR 2898).    
While we may disagree on the different methods employed to ease the difficulties imposed by the drought, we should all agree that no viable solutions will come from stripping protections from vulnerable wildlife. 
About this series
Thirsty Thursdays is a weekly blog series exploring the historic drought in the western United States. In the ongoing series, we'll share expert opinions, breaking news, compelling articles and the work Earthjustice is doing to protect water resources in a time of extreme water scarcity.
Don't miss last week's post: "3 Things That Won't Solve California's Drought."
Elaine Lac, a student at Bucknell University, interned with the Policy & Legislation team in Washington, D.C. during the summer of 2015.
Established in 1989, Earthjustice's Policy & Legislation team works with champions in Congress to craft legislation that supports and extends our legal gains.