New Jersey: The Solar Garden State
For some, a lack of rooftop space or funds for solar panel installation can make clean energy unattainable. New Jersey Governor Phil Murphy just signed a bill to change that.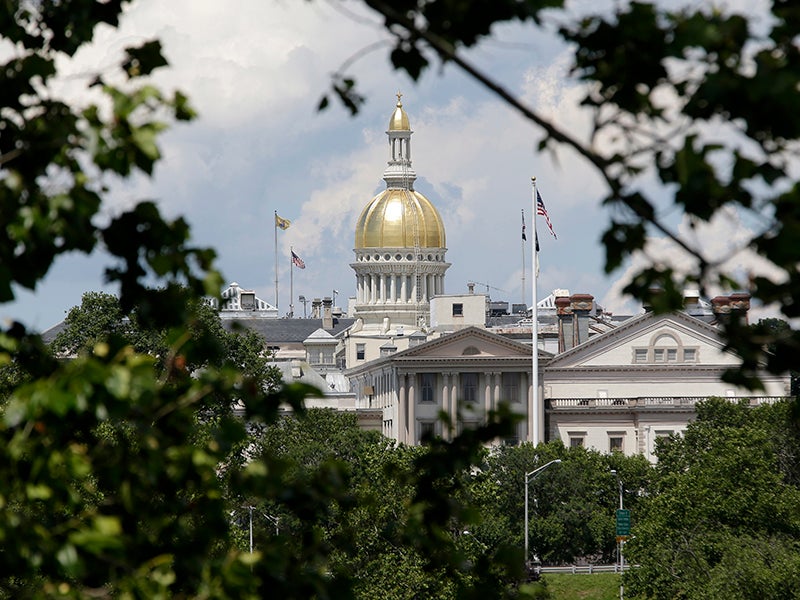 Solar energy is rapidly becoming a key tool to combat air pollution and the negative impacts of climate change, especially as solar panel prices drop to historic lows. But the cost of installing those panels can block low-income communities — which are disproportionately harmed by pollution from dirty energy sources — from accessing the benefits of rooftop solar.
Fortunately, there's a solution: community solar. With 16 states and Washington, D.C. already hosting or launching community solar programs, New Jersey just became the latest state to use this innovative model as a way to unlock the benefits of solar for more people.
Think of community solar like a community garden. In a community garden, community members care for a communal plot of soil. Their collective work maintains the garden and they share in the harvest. Similarly, a community solar project located on a public building like a library is maintained by subscriptions from consumers who then share the solar energy, using it to power their homes and sharing in the excess generation credits from what they don't use.
The humble genius of the community solar model is that, if designed and implemented wisely, it can serve as a critical tool to democratize the green movement.
In New Jersey and around the globe, low-income communities too often bear the brunt of pollution from dirty energy and contend with disproportionately high energy costs, all while facing down the most serious consequences of climate change. And for too long, these same communities have not been able to access the clean energy that would reduce these burdens.
The renewable energy economy in New Jersey supports over 7,000 solar jobs, but over three quarters of residents have not yet been able to access the benefits of rooftop solar because they lack suitable rooftop space or don't have the ability to pay for solar panel installation.
Sponsored by Senator Bob Smith and Assemblyman John McKeon, S.2314 and A.3723 are identical bills that included language to create a community solar program in New Jersey. With Governor Phil Murphy's signature, the New Jersey Board of Public Utilities (BPU) is now tasked with creating the program, taking a leap down the road to affordable, healthy, clean energy for all.
As the BPU creates this program, Earthjustice's track record of working to make community solar a reality in other states, including Maryland, will help us understand and advocate for best practices. For example, we know that by reserving a percentage of the program's capacity for low- and moderate-income customers, the BPU can guarantee that every resident, regardless of income, can access solar.
Thanks to this important legislation, New Jersey residents who rent, live in apartments, or can't afford the upfront cost to install solar panels, are one step closer to being able to get their power from the sun. We hope other states will follow the Garden State's guiding light.
Based in Washington, D.C., Luis is the deputy director for Advocacy Partnerships. He is passionate about building relationships and advocacy collaborations with frontline, underserved, and communities of color to advance social and environmental justice.
Established in 1989, Earthjustice's Policy & Legislation team works with champions in Congress to craft legislation that supports and extends our legal gains.