Nine States Prove Cutting Carbon Saves Money, Generates Jobs
A new report shows how nine northeastern states have reduced electricity costs and fossil fuel imports while also increasing jobs through the Regional Greenhouse Gas Initiative, providing a great example for other states to follow.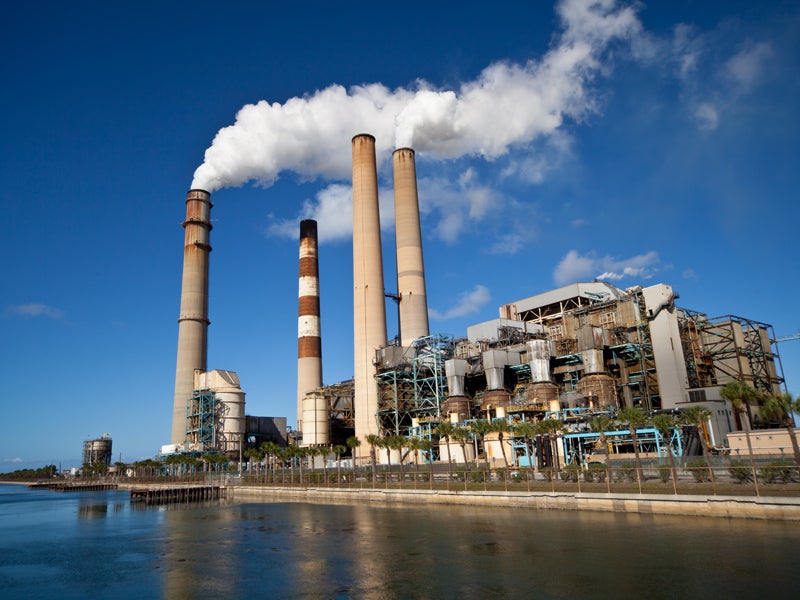 The Clean Power Plan, the EPA's safeguard to rein in carbon pollution from its largest domestic source, coal-fired power plants, has taken more than its share of criticism and attacks from the courts, Congress and industry since it was unveiled last year. But a recent study provides solid evidence in favor of the plan based on a large-scale project that successfully reduced carbon pollution and could be used as a reference and inspiration for state and regional efforts to comply with the Clean Power Plan.
The Regional Greenhouse Gas Initiative, or RGGI, (pronounced REh jee) has been around since 2009. It's a program to cap and reduce carbon dioxide emissions from the power sector in nine trailblazing states: Connecticut, Delaware, Maine, Maryland, Massachusetts, New Hampshire, New York, Rhode Island and Vermont. And it has worked in more ways than its founders thought possible.
A recent study by the Analysis Group of RGGI from 2012 to 2014 shows that the program has proven economic benefits. The reduction in electricity costs and fossil fuel imports, along with net job increases in the region, can all be attributed to RGGI. Households, businesses and government entities have recouped about $460 million dollars through lower energy bills. By RGGI's second three-year term, the program had also created 14,200 new jobs.
RGGI also provides states with flexibility and authority during implementation. States can choose how much of their revenue is invested in RGGI. From there, state allowances generated from greenhouse gas reductions are auctioned off and the money is given back to the states depending on how much was originally invested. In the past six years, auctioning these CO2 allowances has generated almost $2 billion in profit that was then reinvested. States have the discretion to use the profits however they see fit. Examples of reinvestment include education and job training, renewable power projects, and assistance to help lower-income customers pay electricity bills.
Of course, RGGI also reduces carbon dioxide emissions from power plants, the primary goal of the initiative. The initial emissions cap was set at 188 million tons of carbon dioxide from power plants in 2009. In 2014, the cap was 91 million tons and it is expected to fall at a constant rate of 2.5 percent per year. By 2018, the initiative should lead to an overall 10 percent drop in carbon dioxide emissions.
Although RGGI has performed above expectations, it has also been the target of criticism. The power sector is expected to sustain a profit loss of $500 million by 2025 from greater energy efficiency. But at the end of the day, the benefits outweigh the losses energy providers will incur, and ratepayers come out ahead. The report points out, "Given the complex relationship within economies, the multiplier effect of the economic gains ends up having larger impacts than those attributable to power plant owners' revenue losses."
RGGI is a model states can look to when crafting their policies to meet Clean Power Plan standards. If RGGI has managed to create a working relationship among nine separate states and their economies, other states and regions would do well to follow the example.
Elaine Lac, a student at Bucknell University, interned with the Policy & Legislation team in Washington, D.C. during the summer of 2015.
Established in 1989, Earthjustice's Policy & Legislation team works with champions in Congress to craft legislation that supports and extends our legal gains.