Serving as President of Earthjustice Has Been the Greatest Honor of My Life
On Oct. 1, Trip Van Noppen hands leadership of Earthjustice to Abigail Dillen.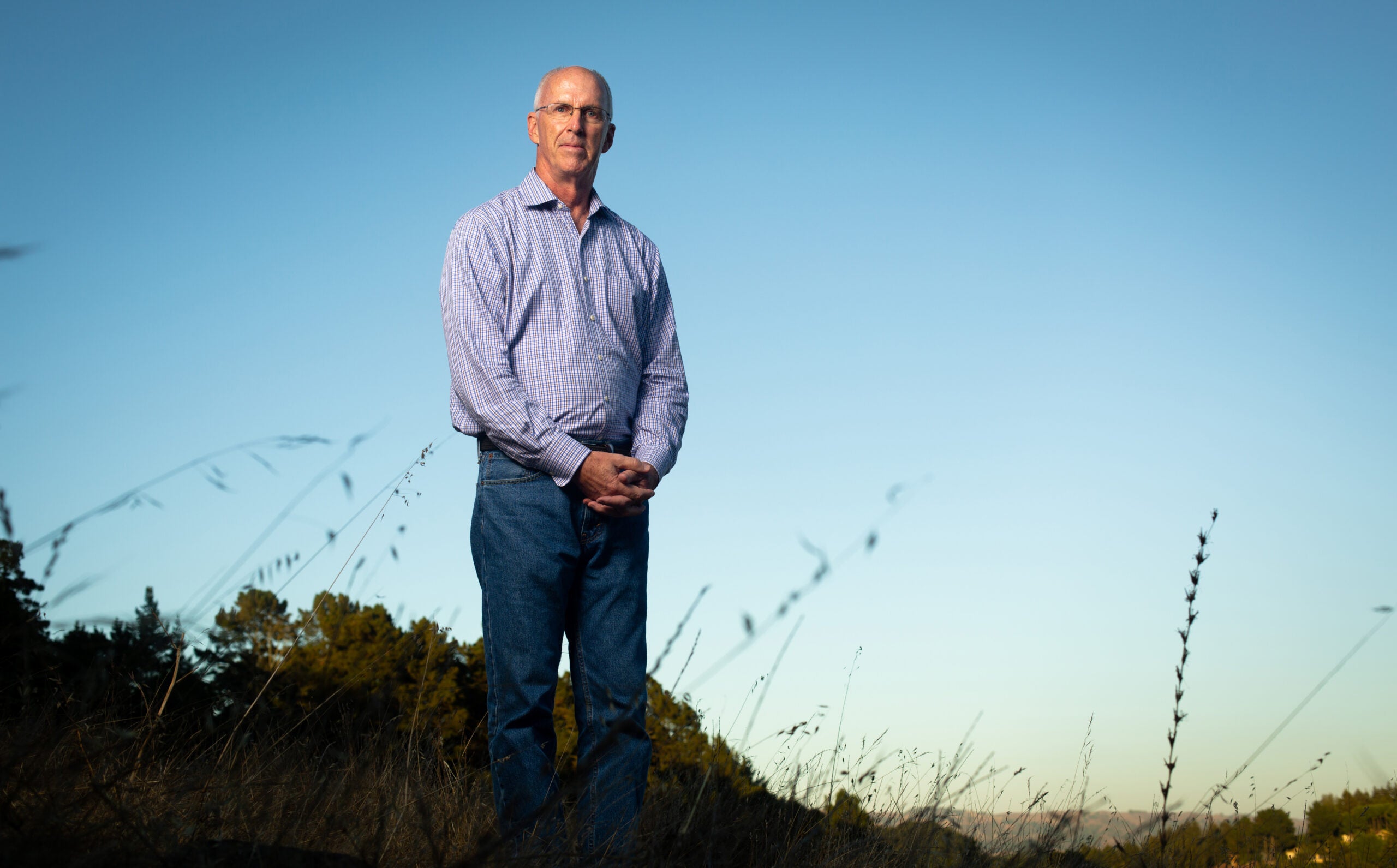 After more than a decade as Earthjustice's president, I am passing the torch to a wonderful new leader. Abbie Dillen, our vice president of litigation for climate and energy, will be the organization's next president, and I could not be happier with the choice.
Abbie possesses a breadth of substantive knowledge and litigation experience that spans Earthjustice's regional work and national programs. She exemplifies the values of Earthjustice — excellence, justice, partnership and inclusion — with a fighting spirit and passion for our mission. She and I have worked closely together to ensure a smooth transition by Oct. 1.
This final blog post gives me a welcome opportunity to express my gratitude to each of you, the followers and supporters of our work. Some of you have been supporting us for decades, almost 50 years. Others have crossed paths with us on social media quite recently. No matter when you began following our work and contributing to our impact, your willingness to stand with us has been vital. Whether by sharing a story on social media, submitting public comment to the government or donating, you are making our work possible.
We may not have known it, but we have been building Earthjustice for just this moment. Piece by piece, we have developed the organizational strength, legal strategies and alliances we need to defend our environmental protections from unprecedented attack. We have grown to a mighty force of over 120 litigators, and this is our time.
Our track record in defeating the Trump administration's attacks is amazing. Already, we've won court decisions requiring a ban on the dangerous pesticide chlorpyrifos, rejecting delays to chemical-disaster prevention rules, and requiring the government to move forward on strengthening smog standards that will save hundreds of lives. See a complete list at earthjustice.org/trump.
We've built Earthjustice not only for this moment, but also for future progress. This is no time to focus only on defense. We have expanded our work in key states, driving the transition to clean energy across the country. We are working in more places, including in communities hardest hit by pollution. We are opening an office in Chicago to better serve our clients and partners across the Midwest. And we are expanding our international program.
So when bad news comes out of Washington, D.C., we know there are many levers of the law to pull and an army of people at our side.
In addition to Abbie becoming our next president, the wonderful Fern Shepard, president of Rachel's Network and formerly an Earthjustice staff attorney, has been elected chair of our board of trustees. We have hired many new attorneys across the organization and expanded our policy and communications teams. At all levels, our staff is far more diverse, our culture more inclusive, our partnerships broader and deeper. We are bringing an enhanced commitment to justice and equity to all of our work.
I could not be more confident about Earthjustice's prospects and about the ever-growing impact of the organization's work. Serving as the steward of Earthjustice for the last decade has been the greatest honor of my life. I thank you for your support of our crucial work in this challenging moment and into the brighter future.
Trip Van Noppen served as Earthjustice's president from 2008 until he retired in 2018. A North Carolina native, Trip said of his experience: "Serving as the steward of Earthjustice for the last decade has been the greatest honor of my life."