President Obama Earns "C" on Mountaintop Removal Mining Report Card
The mining industry and its allies have been crying long and hard since President Obama took office, but the other side of the story has not gotten nearly enough attention. The problem is not that President Obama has done too much to regulate coal mining; the problem is that he could do more—much more—to protect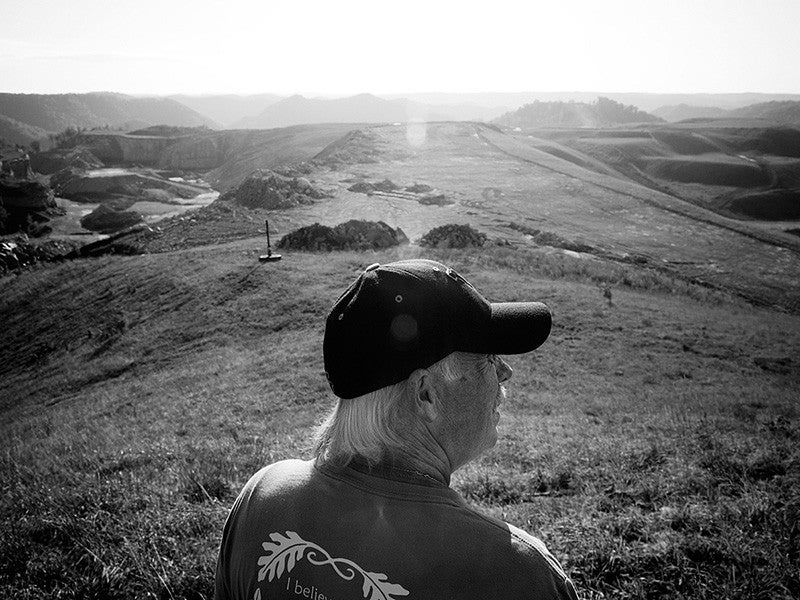 (First published in the Huffington Post.)
If you listened only to President Obama's critics in the coal industry and public officials from coal states, you'd probably think that environmentalists and others concerned by the many harmful impacts of coal and other carbon fuels would be well pleased with the administration.
But, the fact is, for all the complaints from the coal industry about the Obama administration's supposed overreaching, there are many people who believe the president hasn't done nearly as much as he could, or should, to properly protect the people and environment of Appalachia from the effects of mountaintop removal mining.
The Alliance for Appalachia recently released a Grassroots Progress Report highlighting both the successes and shortfalls on the part of the administration.
For all the administration has accomplished to subject mountaintop removal mining permits to greater scrutiny, there are many important issues that haven't been addressed. For instance, there have been great strides in the scientific understanding of the impact of pollution from mountaintop removal mining both on streams and on public health.
The harmful impact of selenium pollution and increased conductivity levels on stream health is well understood. Conductivity, which is the ability of water to conduct electricity, is a good indicator of the level of dissolved solids and other pollutants in a stream. There are now dozens of studies demonstrating that those who live in proximity to mountaintop removal mining operations face higher levels of cancer, birth defects and other health issues.
Unfortunately, this scientific knowledge has not resulted in urgently needed regulatory changes by the administration.
In some cases, the U.S. Environmental Protection Agency has taken half-measures, releasing a non-binding guidance, for instance, recommending state limits on selenium runoff. But concrete steps to enact binding rules addressing conductivity and selenium have stalled, and a study of health impacts by the U.S. Geological Survey was quietly abandoned recently.
According to the Alliance Progress Report, the Obama Administration should take four key actions in 2015:
Enact a selenium standard for states with citizen enforcement provisions;
Enact a strong conductivity rule based on the scientific research already conducted by the EPA and others;
Enact a long-delayed stream buffer zone rule to prevent mining waste from being dumped into state waters; and
Enact a mine fill rule to address the unregulated dumping of coal ash into abandoned mine sites.
As Alliance volunteer Davie Ransdell, a retired supervisor for the Kentucky Division of Mine Permits, said in a recent commentary published in the Lexington Herald-Leader, "If the administration doesn't get serious, if the administration continues to restart dialogues instead of resolving them, these protections may never be enacted—and progress for the mountains and those who live there will continue to falter."
The mining industry and its allies have been crying long and hard since President Obama took office, but the other side of the story has not gotten nearly enough attention. The problem is not that President Obama has done too much to regulate coal mining; the problem is that he could do more—much more—to protect the families and communities of Appalachia.
Written with Dan Radmacher.
From 2014–2017, Phillip headed the media team. He was based in Washington, D.C.
Earthjustice's Washington, D.C., office works at the federal level to prevent air and water pollution, combat climate change, and protect natural areas. We also work with communities in the Mid-Atlantic region and elsewhere to address severe local environmental health problems, including exposures to dangerous air contaminants in toxic hot spots, sewage backups and overflows, chemical disasters, and contamination of drinking water. The D.C. office has been in operation since 1978.