President of Palau: If U.S. Won't Lead, We All Will
The U.S. exit from the Paris Agreement means it's up to the rest of us to move forward on climate action, says President Tommy Remengesau. His island nation is doing just that.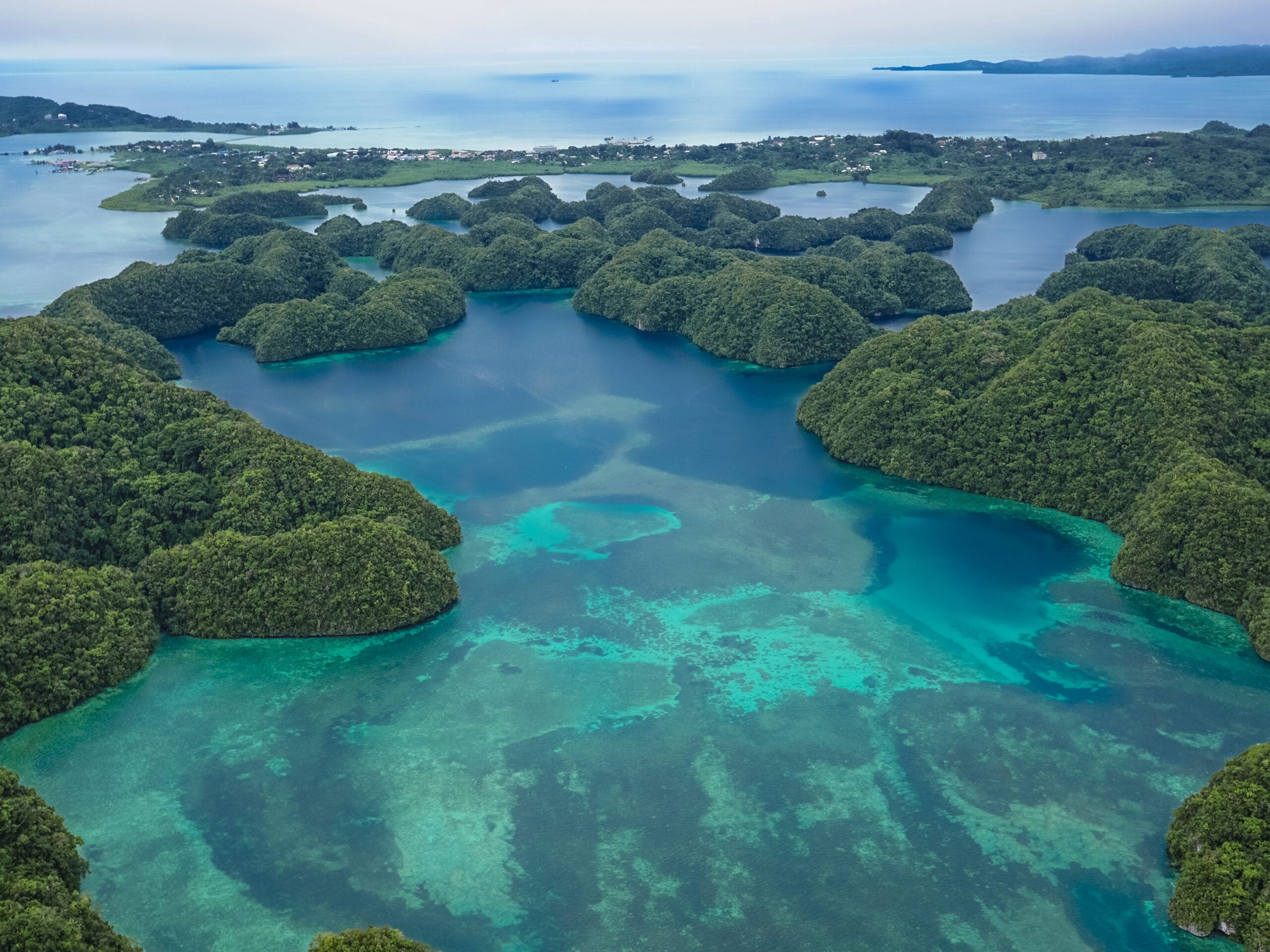 Editor's note: This is a guest blog post by President Tommy Remengesau of Palau.
I woke up this morning, 14 time zones away from Washington, D.C., to disappointing news. The United States, once a key driving force behind the Paris Agreement – the historic, global effort to curb climate change signed by 197 nations – will now, instead of leading, bow out.
The ramifications of President Donald Trump's decision are far-reaching. As the biggest carbon polluter in history, and a country with a tradition of technological innovation, the U.S. should have been at the forefront of efforts to replace dirty energy with clean energy and reduce the greenhouse gas emissions that are wreaking havoc on our planet.
Now, it is up to the rest of us to step forward and take the helm.
My nation, the Republic of Palau, is doing just that. 
We are a small country made up of an archipelago of more than 500 islands. With our highest point reaching only 794 feet above sea level, we are not imagining future climate change—we are watching the waters rise.
As part of the Climate Vulnerable Forum, Palau has committed to transition to 100 percent clean energy. To get there, we submitted an ambitious national emissions reduction plan, known at the Paris climate conference as an "Intended Nationally Determined Contribution." The plan will put us on track to be a renewable energy leader in the Pacific; we expect to halve our emissions by 2025. 
In addition, we have set aside 80 percent of our maritime territory—193,000 square miles of ocean—as a no-take marine sanctuary. The remaining 20 percent will be used for domestic fishing to ensure the food security of Palauans now and in the future. 
When Trump decided to walk away from the Paris Agreement, it also felt like he was walking away from Palau. But we do not feel isolated, thanks to the work of many governments around the globe. 
Other Pacific islands, including the island of Hawai'i, are making bold strides toward a 100 percent renewable energy future. Many other nations, including the EU, China and Canada, have also recommitted to taking a leadership role on climate action. They are joined by businesses, organizations and communities–including many states and cities across the U.S. – that will keep moving forward.  The clean energy transition is unstoppable.  
We do this so we can look our children in the eyes, and tell them that we took action to reduce the impacts of climate change on their futures.
We do this so we can look our children in the eyes, and tell them that we took action to reduce the impacts of climate change on their futures.
We know what happens when our planet warms because it is already happening to us.
We know that, despite what President Trump says and does, we have no time to waste.
We also know that the vast majority of the American people believe in the Paris Agreement, and will keep doing everything they can to move toward a clean energy future.
When I look out at the beautiful blue ocean that surrounds my pristine island home, I am reminded that everything we are, as people, as Palauans, begins and ends with our shared planet. It is up to us to take care of it; to protect who we are, and who we want to be.
I am committed to this task.
Palau and the United States have a long history of close cultural ties and fruitful partnership.  To us, Trump's action seems like a slap in the face from an uncaring older brother who is willfully looking the other way while our people, and people around the world, suffer from the impacts of climate change.   We are saddened that Trump has made himself the black sheep of the international family.
In the end though, I choose not to view President Trump's decision as a setback. Instead, it is yet another clarion call to those who join me in my commitment to work harder, and stand united in our continued efforts to do better for our shared future. 
Part of the International program, Erika's work focuses on climate change, at international negotiations and with U.N. Environment Programme and regional bodies like the Arctic Council to reduce emissions of atmospheric pollutants.
The International Program partners with organizations and communities around the world to establish, strengthen, and enforce national and international legal protections for the environment and public health.