Real Sustainability: Dry Farming in a Drought
Some of the tastiest apples, walnuts, and wine grapes come from farmers doing something radically different—they've stopped watering their plants.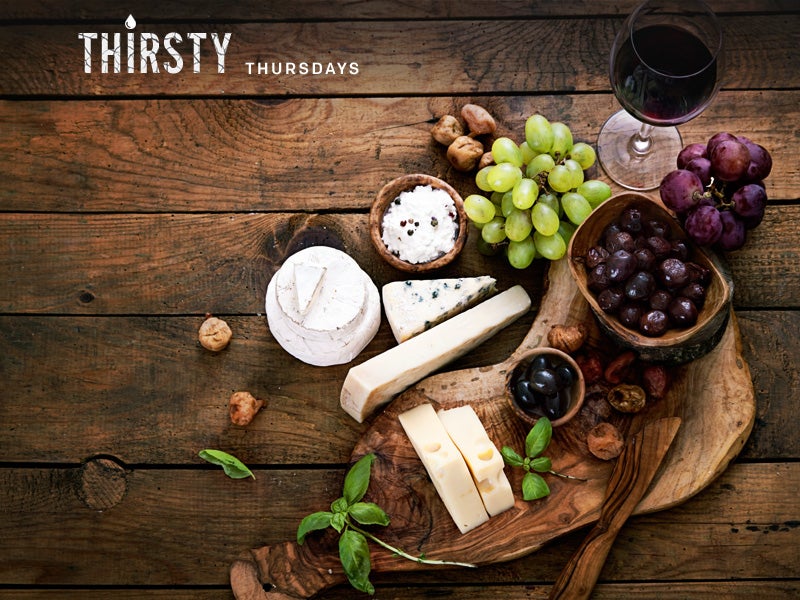 As the historic drought continues in the American West, policy makers, scientists and residents are bracing for the potential impact drought will have on our country's food system. Many have their gaze set on agricultural reform in California, in particular, since the state is responsible for growing nearly half of our nation's fruits, veggies and nuts. While larger agricultural shifts may be on the horizon, some California farmers are finding solutions to challenging drought conditions in the here and now by engaging in an age-old practice that uses hardly any water at all: dry farming.
Dry farming is a set of farming strategies that greatly reduces the need to use irrigated water. Dry farmers capture the residual moisture in soil after the rainy season by cultivating a protective "dust mulch" over the soil to seal in moisture and prevent evaporation. They choose more drought tolerant strains of crops and space the crops adequately so they don't compete with one other for water. If planting is done right, most dry farmers will go the entire dry season without having to use any additional water.
EcoFarmVideo/YouTube
A video featuring Molino Creek Farm Collective in Davenport, CA where tomatoes are dry farmed.
Dry farming can produce some truly delicious results. So delicious, in fact, that some of the finest wines and olive oils in the world have been created with dry farmed crops, as water-stressed fruits, nuts and some veggies concentrate their sugars and flavor in smaller, more potent packages. Dry farming has a long history in the Mediterranean region, and to this day, farmers in Spain, Greece, France and Italy continue to dry farm crops like grapes, olives, apples, squash, potatoes and grains.
Not only is dry farming delicious, it's helping to preserve precious water and encourage a more sustainable relationship with the land. The California Agricultural Water Stewardship Initiative explains that "dry farming is not a yield maximization strategy; rather it allows nature to dictate the true sustainability of agricultural production in a region."
That's not to say that dry farming doesn't have its challenges. A recent KQED report profiled the dry farming techniques at Manzanita Manor Organics, a winery and walnut orchard in Paso Robles, California run by Jutta Thoerner and Cynthia Douglas. True to form, their walnuts are indeed smaller than traditionally grown walnuts, but also, they claim, far tastier.
While some customers have a discerning taste and clamor for delicious dry farmed crops, others are used to buying only larger, blemish-free fruits, nuts and veggies at the supermarket, which can put dry farmers at a disadvantage if they haven't yet found a devoted market. The lower yield also means fewer crops and lower profit margins for farmers. Dry farming is best suited to coastal or foggy environments, so it wouldn't be the best practice for a large operation planting in sandy soil. Manzanita Manor Organics is indeed a success story, but it can be far harder to make a living on a dry farm.
While dry farming won't be the solution to all the West's agricultural woes, it could be one valuable part of a plan to transition to more ecologically sustainable and resilient food production. And while dry farming is hard work, it's possible for farmers to thrive. Jutta Thoerner tells KQED she hopes young farmers will explore dry farming:
"Some of them are just a few years out of school. All they know is the drought," she says. "The new generation that is not afraid to try new things, I want to tell them: 'Just dry farm. You absolutely can make a living if you work your behind off.'"
About this series
Thirsty Thursdays is a weekly blog series exploring the historic drought in the western United States. In the ongoing series, we'll share expert opinions, breaking news, compelling articles and the work Earthjustice is doing to protect water resources in a time of extreme water scarcity.
Don't miss last week's post: "Drought Drains California's Energy Grid."
Rebekah Olstad worked in the Communications Department at Earthjustice.