Ruling Aids Chances for Better Groundfish Monitoring
The U.S. District Court for the District of Alaska has paved the way for better monitoring of high-impact trawl boats in the North Pacific.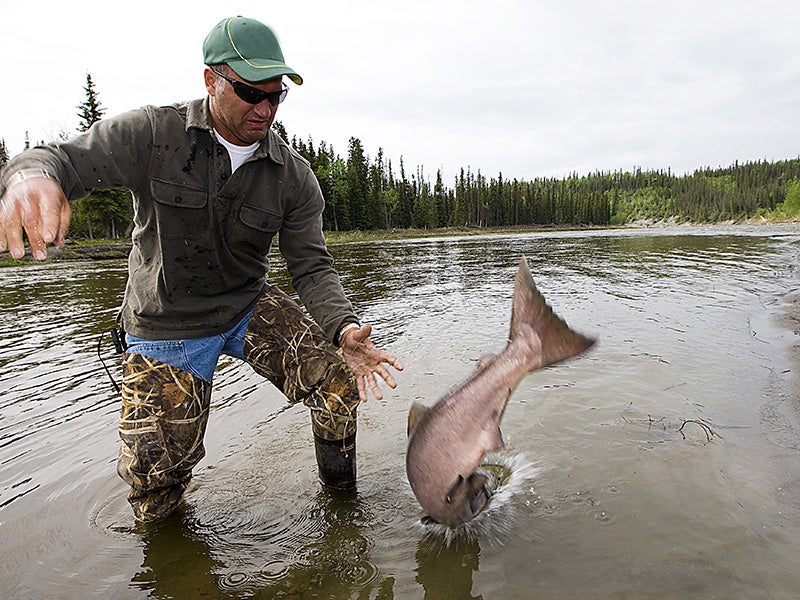 The U.S. District Court for the District of Alaska has paved the way for better monitoring of high-impact trawl boats in the North Pacific, ruling that the National Marine Fisheries Service violated the law when it restructured the observer program for the groundfish fisheries.
The rich waters off the coast of Alaska are exploited by the nation's largest industrial fishing fleet, removing more than four billion pounds of fish each year. Most of the fishing is done by trawlers that drag enormous nets and remove huge quantities of fish from the ocean with each haul. In addition to pollock and other groundfish species that the trawlers target, significant quantities of salmon and halibut and other marine life are likewise inadvertently swept up in the trawl nets. The untargeted catch (or "bycatch") is subject to limits that are monitored by human observers placed on trawlers and other commercial vessels who keep track of the catch.
The fisheries service restructured the North Pacific observer program in late 2012, increasing program costs and causing a sharp reduction of human observers on certain high-volume trawlers. Observers are necessary for reliable data collection and sustainable fishery management. Because trawlers are responsible for essentially all of the salmon bycatch and almost 90 percent of the halibut bycatch in the Gulf of Alaska, the loss of observers on these boats threatened to compromise efforts to accurately track and reduce bycatch that is harmful and wasteful.
Earthjustice challenged the restructured observer program on behalf of The Boat Company, a not-for-profit organization whose mission to conserve Alaska's fisheries is supported by a sport fishing and ecotourism operation based in Sitka and Juneau, Alaska. Siding with Earthjustice, the court ruled that the Marine Fisheries Service failed to account for the potential impacts of lower observer coverage, and ordered the agency to reassess the restructured program with the aim of providing reliable data on bycatch. The court's decision is a positive step toward conservation of salmon and halibut resources and a healthier ecosystem.
Colin C. O'Brien works in the California regional office in San Francisco, having previously worked in the Alaska regional office. He was recognized as the 2013 "Conservationist of the Year" by the Northern Alaska Environmental Center for his work to protect air quality in the Arctic and in Fairbanks, Alaska.
Opened in 1978, our Alaska regional office works to safeguard public lands, waters, and wildlife from destructive oil and gas drilling, mining, and logging, and to protect the region's marine and coastal ecosystems.