Senate Democrats Show LEADership on Lead
Senate Democrats, led by Senator Cardin (D-MD), recently introduced legislation to combat lead contamination in water and housing infrastructure.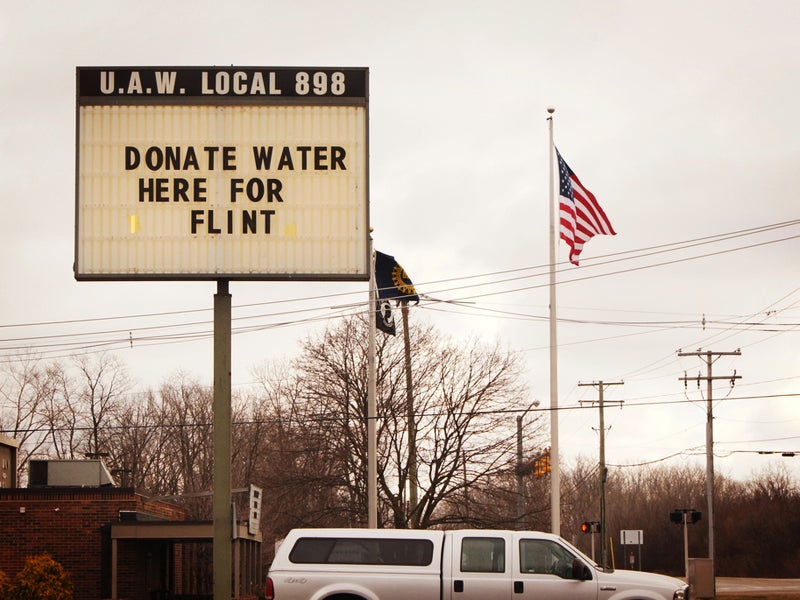 Earlier this year, the nation woke up to the serious problem of lead in our drinking water when news broke that the town of Flint, Michigan had been exposed to high levels of lead in their drinking water. A breakdown at all levels of government led to the poisoning of more than 8,000 children when the city, in an effort to save money, stopped purchasing treated water from Detroit and began using untreated water taken directly from the Flint River.
The crisis playing out in Flint is not an isolated incident. Across the country, hundreds of thousands of Americans are or may be exposed to unsafe levels of lead in drinking water, particularly in buildings that receive water through lead pipes.
Lead is a dangerous neurotoxin that is especially harmful to children and infants, as it is known to cause damage to their developing brain and nervous system, leading to behavioral and learning problems. In adults, lead can also cause serious harm in the form of decreased kidney function, reproductive problems, increased blood pressure, and other cardiovascular and nervous system effects.
There is no "safe" amount of lead in the body, which is why we have regulations to protect people from lead and other contaminants in drinking water. But as can be seen in Flint, the local, state, and federal governments tasked with protecting us from these toxic contaminants are failing to do their job. Additionally, the 25-year-old regulations meant to protect us are not nearly strong enough to truly safeguard American's health. They need to be updated to reflect current scientific knowledge about lead in water.
Today, Senate Democrats, led by Senator Cardin (D-MD), took a step in the right direction to begin addressing these shortcomings by introducing the "True LEADership Act of 2016." The reforms in this plan tackle a host of problems as it increases investment in drinking water infrastructure to reduce lead in tap water; reforms how and when the government tests for lead, especially in children; updates how the federal government deals with lead in homes and provides tax credits to home owners for lead removal; and provides citizens and the federal government the ability to better respond after lead contamination has occurred. In all, the loans, grants and tax credits in this legislation would add $70 billion over the next ten years into necessary programs and create thousands of new clean water jobs.
Flint is only the most recent case of lead exposure through drinking water. Thousands of Americans in cities across the country have been exposed to lead just by drinking the water that comes out of their taps. We thank the Senate Democrats for their leadership in taking the first step toward investing in our infrastructure so that no family has to worry that the water they drink, or the home they live in, is poisoning their children.
To learn more about the "True LEADership Act of 2016," you can read the press release here.
This blog was first published on the Huffington Post on April 20, 2016.
Serving on the Policy & Legislation team until 2019, Jenifer covered the clean water and safe drinking water dockets.
Established in 1989, Earthjustice's Policy & Legislation team works with champions in Congress to craft legislation that supports and extends our legal gains.