Sign on the Line: Declaring Our Independence From Fossil Fuels
On Earth Day, nearly 170 countries signed the global climate deal reached in Paris last December.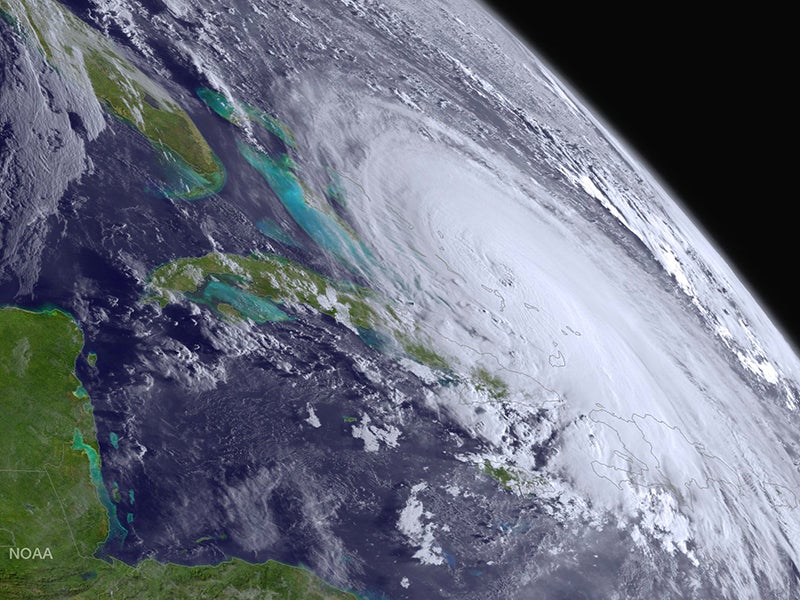 The stroke of a pen has been known to shape the course of history. On Earth Day, more than 170 countries signed the global climate deal reached in Paris last December. Do their signatures herald a turning point? Will our children's children learn to revere the Paris Agreement as the global charter that secured their future? It depends on what we do—or fail to do—in the next two years to implement and strengthen the agreement.
As soon as 55 countries, accounting for 55% of the world's greenhouse gas emissions, have signed and ratified the Paris agreement, it will enter into binding force. On Friday, most of the world's biggest carbon polluters—including the U.S., China, India, the European Union, and Brazil—are signing up for emissions cuts. China and the U.S., among many others including Canada, are promising to ratify the agreement this year.
As the UN's Christiana Figueres remarked last week, this agreement comes at least "ten years too late." But "at two minutes to midnight," there is no looking back. We are, all of us, under a pressing deadline to lead change. The confidence we can draw from this historic gathering in New York is that no country and no person is acting alone in the face of a crisis we must avert together.
For decades, fossil fuel interests and their allies in government have insisted that cutting emissions would inflict economic pain without checking temperature rise. In the U.S., pointing to China has been the go-to move for people who oppose carbon regulation but can't bring themselves to deny the climate science. By jointly announcing commitments to control emissions in advance of Paris, President Obama and President Jinping broke the diplomatic deadlock that gave credence to arguments for doing nothing. Their leadership creates a platform not only for nations but for millions of people to become climate leaders too.
Now is the moment for decision-makers at every level of government to help make tailpipes and smokestacks obsolete. In many countries including the U.S., the wind is at our backs, with the shift from coal power to clean power already well underway. Now is the moment for banks to stop financing coal and oil and gas, as many have done already with respect to coal mines. Now is the moment for smart people and smart money to flock to the clean energy sector, as so many are already doing. Now is the moment for every person to accept that transformational change is possible and insist that it happen fast, as almost none of us are doing insistently enough.
We often hear that humans are too short-sighted to prevent a deferred climate catastrophe. But that is waving farewell to the planet as we know it. People do have the capacity to think ahead when the most important things are at stake—for instance, our children's future. When you think of the Lax Kw'alaams First Nationturning down $1.15 billion from the oil giant Petronas, you know that there is hope for our species. Petronas wanted to buy the First Nation's approval to build a huge liquefied natural gas (LNG) terminal that would export gas from British Columbia to Asia, jeopardizing the priceless salmon fishery that is at the heart of the regional economy and culture. When the First Nation voted to decide whether to take the enormous cash offer and risk the future of their salmon fishery, every member voted no. Few of us may be so heroic as the Lax Kw'alaams First Nation, but we can all choose to be better, wiser stewards of our planet.
As soon as 2018, countries will be making new pledges to make deeper emission cuts, building on the foundation laid in Paris. We can use this time to show each other how deep our commitment to climate action is. In the U.S., we are enforcing existing law to retire coal plants and ramp up clean energy that has emerged as the economic as well as environmental alternative to coal power. And we are winning victories to keep coal, oil, and gas in the ground and under water in the Arctic, off the Atlantic coast, in coal country, and western oil and gas fields.
As leaders uncapped their pens at the United Nations and signed an agreement with high aspirations for climate justice, we can find common cause in declaring our independence from fossil fuels and embracing the work ahead to deliver on that aspiration for ourselves and our children.
This blog was first published by the Huffington Post on April 25, 2016.
Abigail Dillen serves Earthjustice as our President, leading the organization's staff, board and supporters to advance our mission of using the courts to protect our environment and people's health.
Established in 2008, Earthjustice's Northeast Office, located in New York City, is at the forefront of issues at the intersection of energy, environmental health, and social justice.