Small Town Fracking Victory Makes Waves Across the Country
As NY high court rules towns can zone out oil and gas operations, trend spreads to other states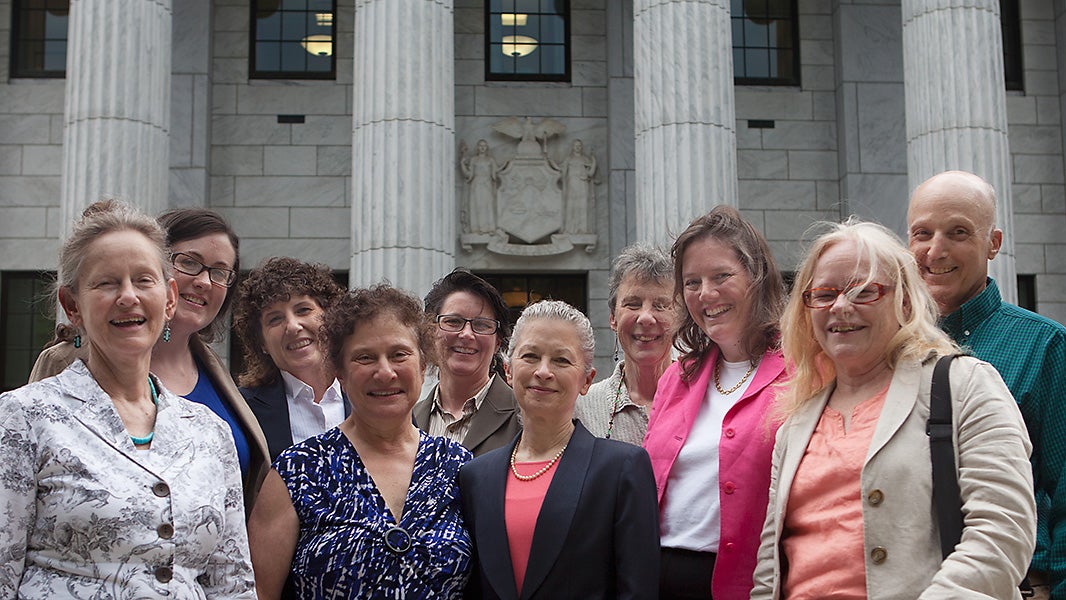 Last month, the towns of Dryden and Middlefield, New York, represented by Earthjustice, triumphed over the fracking industry after the state's highest court ruled that the towns can use local zoning laws to ban heavy industry within their borders. The ruling gives legal backing to the more than 170 New York municipalities that have passed measures to protect residents from the impacts of the controversial oil and gas development technique. It also gives a green light to the dozens of other towns in New York and elsewhere who have been waiting for today's decision to pass their own local bans.
It's a big deal, but don't take our word for it.
Weeks after the announcement, the news continues to reverberate as people across the nation and even the world—inspired by the victory—fight for their own bans.
We're inspired, too, by the amount of comments we've received about this precedent-setting victory. Though we knew the law was on our side, it is encouraging to see how many people are on our side as well.
From California to Texas and even the United Kingdom and Australia, we've received more than one hundred comments that remind us why we do what we do.
Here are just a few:
"Congratulations to the people of Dryden for preserving their health, their quality of life, and the environment, and to Earthjustice for helping them. Our government should be protecting us, not inflicting the atrocities of industry on us and on the Earth." – Joan Kyler
"The victory of this community is an incredibly important legal moment for our country, and it brings tears to my eyes. I am very happy for you and us, and I hope to be part of the solution, continuing in this trajectory." – Arizona Lane
"Thank you to the courts for performing the vital role they are there to provide! Let this be a lesson and template for the rest of the country, or world for that matter!!!" – James (Providence, RI)
"What an uplifting story. It gives me hope for the environment of the United States, when a small town can challenge and beat a huge corporation. A great job by all who took part!" – Marjoy
"This is utterly fabulous news. We, here, in Illinois, are fighting hard against fracking and frac sand mining. It is very comforting to know that there are towns and states that are having success fighting against fracking." – TahoeB
"Welcome news! The new craze of fracking has only just begun in the UK so it's great to see people power has beaten the bullying multi-dollar industries." – Karen Haywood
"This is how persistence pays off. This is how courage is built. This is why hope survives. Woo hoo, Dryden! Rock on!" – Missy
This victory is a testament of the power of the law to level the playing field and preserve our environment. It's also testament to the power of a committed group of citizens and public officials to stand against all odds and successfully defend their homes, their way of life and the environment against those who would harm them all in the name of profit. We, and the towns of Dryden and Middlefield, could not have done this without our supporters, so thank you. And keep the comments coming!
Trip Van Noppen served as Earthjustice's president from 2008 until he retired in 2018. A North Carolina native, Trip said of his experience: "Serving as the steward of Earthjustice for the last decade has been the greatest honor of my life."
Established in 2008, Earthjustice's Northeast Office, located in New York City, is at the forefront of issues at the intersection of energy, environmental health, and social justice.