Stand Up for the Endangered Species Act this Endangered Species Day
Celebrate Endangered Species Day by telling your member of Congress to oppose all legislation that undermines the Endangered Species Act.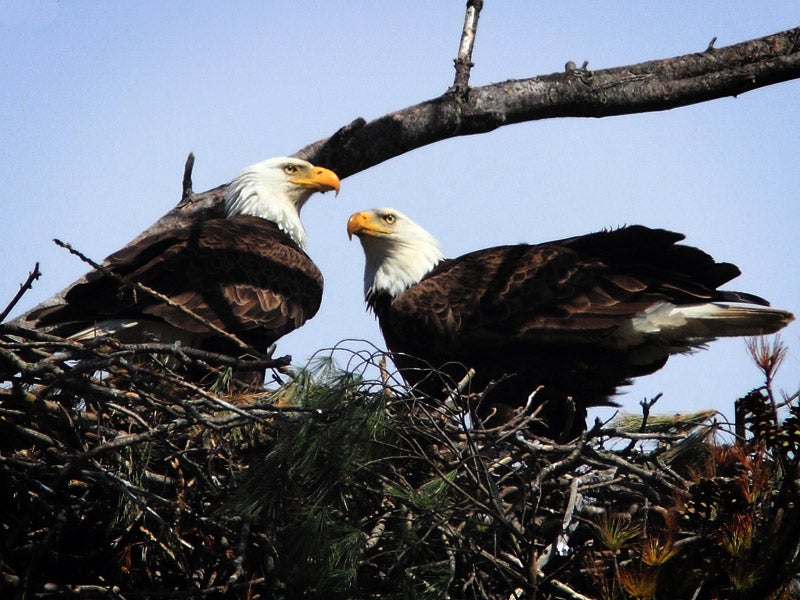 Today is Endangered Species Day. With a new holiday popping up seemingly every day— for example, this month you can also celebrate "Lost Sock Memorial Day" and "Dance Like a Chicken Day"—some may roll their eyes at such a statement. But Endangered Species Day is one day worth noting.
According to a new study in Science, climate change alone could drive as many as one in six animals and plant species to extinction. As the planet warms, species must look for suitable habitat at higher elevations and towards the poles, but many are not finding what they need to survive.
Mark Urban, an ecologist from the University of Connecticut and author of the report, came to this frightening conclusion by examining 131 studies on species spread out across the planet. Past studies had attempted to capture extinction rates from climate change, but many were examining single species; therefore, the results could not be generalized. By examining multiple studies and species, Urban found that if we don't reduce the current rates of warming, extinction rates are likely to accelerate even further.
Endangered species aren't just experiencing threats from climate change. In recent years, Congress has attempted to dismantle a bedrock environmental law to protect species from extinction: the Endangered Species Act (ESA). This act puts forth a set of commonsense principles for protecting imperiled species and the habitats on which they rely. The act has been remarkably successful and is responsible for recovering such iconic species as the bald eagle, the gray whale and the American alligator.
Passed into law with overwhelming bipartisan support under a Republican president in 1973, and still supported by the majority of Americans, the ESA has increasingly become a target of some anti-environmental interests. Some members of Congress and their supporters in destructive and polluting industries are employing tactics to "reform" the Endangered Species Act by essentially undermining the Act's entire premise:  to protect species from extinction. To learn more about some of the antics being employed by politicians to destroy the ESA's essential protections—like blaming a statewide, historic drought on one tiny fish—check out our Political Animals feature.
While attempts to rip apart this landmark bill have been going on for years, these anti-conservationists are ramping up their efforts. Just last week eight new anti-ESA bills were considered in the Senate Committee on Environment and Public Works.  All of these bills would undermine the ESA, from obstructing species' listings and scientific processes under the act to hindering citizen's ability to help enforce this vital law.  Not a single one of these Republican-led anti-ESA bills would do anything to help species already stressed from effects of climate change.  In fact, these bills would only serve to increase the likelihood of species extinctions.
One of the very best ways to celebrate this Endangered Species Day is to help protect our fellow species that can't speak for themselves. Today, take two minutes to tell your members of Congress to oppose all legislation that undermines the Endangered Species Act.
For your favorite endangered species, it's a matter of life and death. 
Serving on the Policy & Legislation team until 2019, Jenifer covered the clean water and safe drinking water dockets.
Established in 1989, Earthjustice's Policy & Legislation team works with champions in Congress to craft legislation that supports and extends our legal gains.