Strong Arctic Leadership Can Make a Difference at the Top of the World
Secretary Kerry is the new chairman of the Arctic Council, which presents an opportunity for the United States to lead the world in advancing environmental safeguards across the Arctic.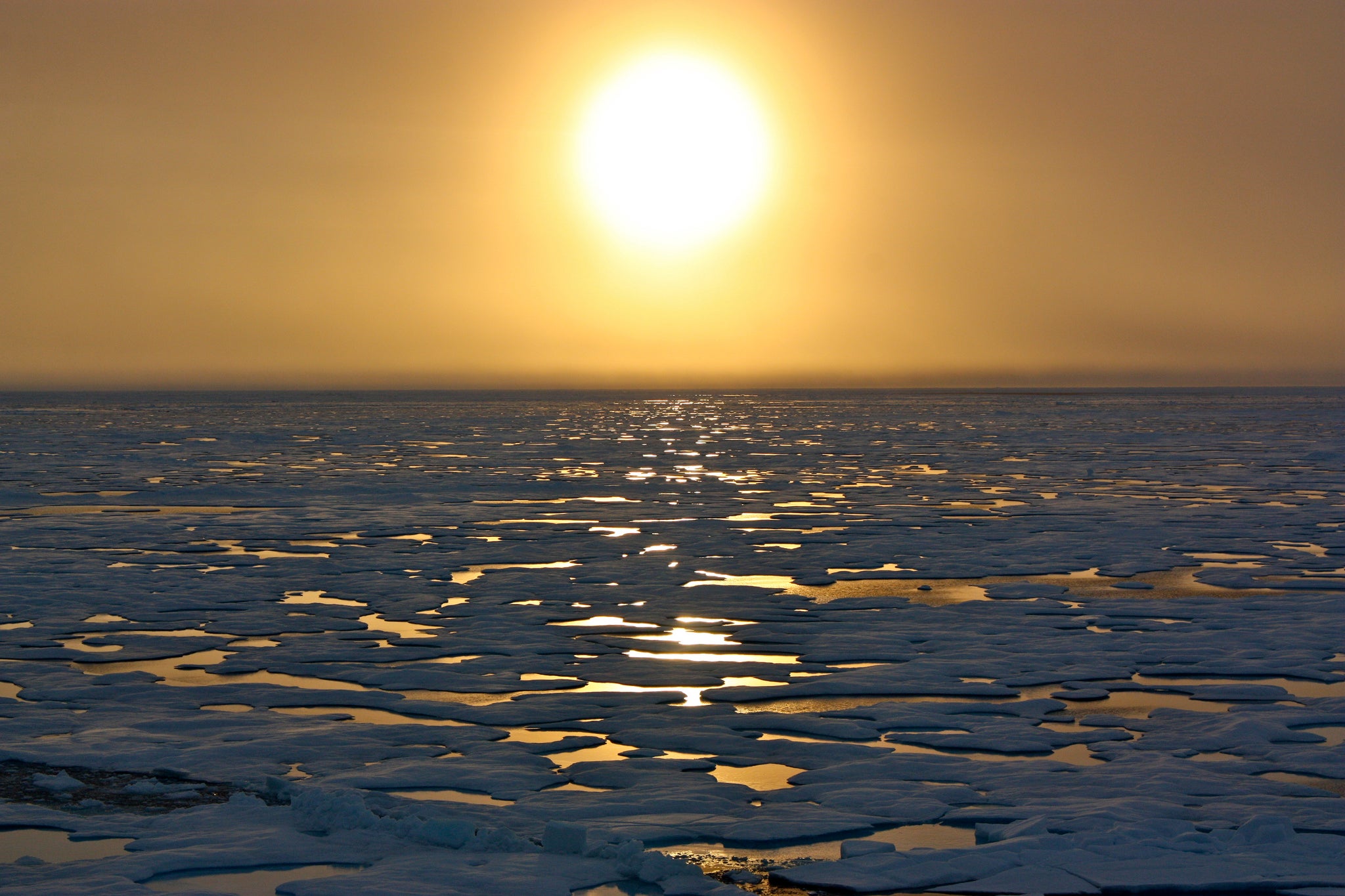 When Secretary of State John Kerry took the Arctic Council chair on Thursday from Canada, the United States began an exciting opportunity to lead the world in advancing environmental safeguards across the Arctic, while slowing warming and ice melt that threaten the region and our planet.
The Arctic Council, an intergovernmental forum of Arctic governments and indigenous people, has been critical in promoting cooperation in the region. But the council needs to be faster and bolder to meet the growing threats to the region, especially in addressing climate change.
The U.S. agenda for the next two years sets ambitious objectives in three thematic areas: Arctic Ocean stewardship, such as establishing marine protected areas to build resilience to warming and acidification; improving living conditions for northern communities, including village renewable energy projects
We can do this with strong leadership on an issue high on the U.S. climate agenda—reducing black carbon emissions. These releases are a major component of soot, which settles on ice and snow, accelerating melting. Reducing these emissions from all sources, especially from the Arctic countries themselves, would be a significant step toward slowing glacier melt, a major contributor to sea level rise, in a region warming at twice the global average.
To date, Arctic nations have negotiated agreements like search and rescue and offshore oil spill response. A landmark Framework for Action on Enhanced Black Carbon and Methane Emissions Reductions will be adopted this week. Under it, Arctic nations commit to enhancing national and regional action to reduce black carbon emissions overall. The framework sets up the U.S. chairmanship to spur the adoption of best practices, help set ambitious regional emissions reduction goals, and deliver strong recommendations to achieve even greater reductions going forward. This week the council will also endorse the Framework Plan for Cooperation on Prevention of Oil Pollution from oil development and ship spills, complementing its oil spill response agreement signed in 2013. These are critical accomplishments.
If we are willing to lead at home, the U.S. chairmanship will be most effective. The country is on a path toward bigger, riskier and dirtier Arctic drilling, which will further stress the region's wildlife and communities while worsening climate change. For the region and world's sake, the U.S. needs to lead by saying no to Arctic drilling.
U.S. leadership comes at a critical time.
Since its 1996 inception, the council has evolved into a forum that can develop pan-Arctic policies and the necessary agreements to implement them. Still, the council can only move as fast as its member states are willing. As global recognition of the importance of this region grows, the time is now for U.S. leadership in addressing global warming pollution, while adopting safeguards to meet the Arctic's growing challenges.
This article was originally posted on The Huffington Post on April 24, 2015.
Trip Van Noppen served as Earthjustice's president from 2008 until he retired in 2018. A North Carolina native, Trip said of his experience: "Serving as the steward of Earthjustice for the last decade has been the greatest honor of my life."