Tell the EPA to Ban a Toxic Pesticide Lurking in our Food
It is time for nerve gas pesticides to go, starting with chlorpyrifos.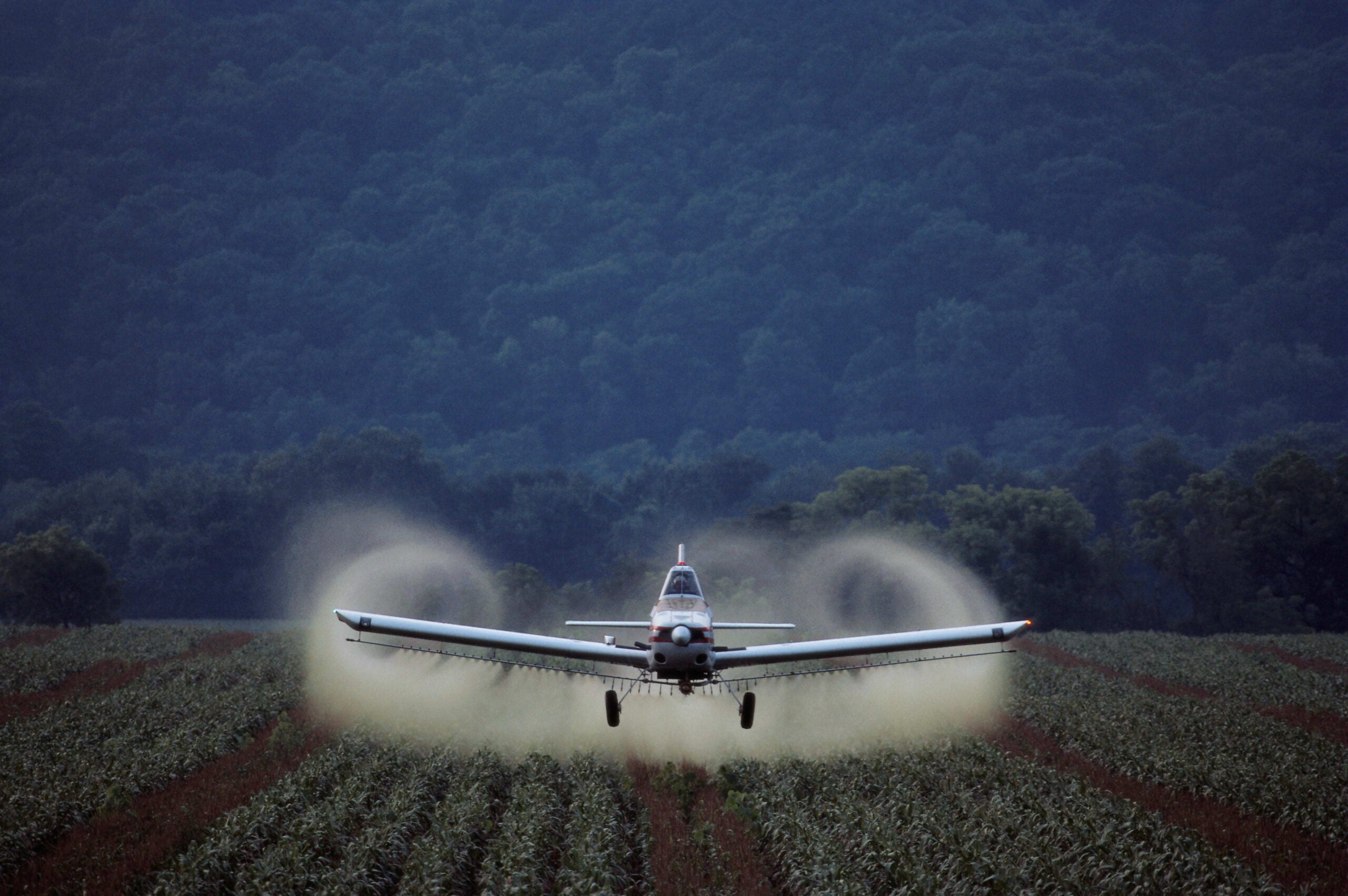 The holidays are upon us, and we're preparing to share festive meals with friends and family. But while we are expecting our meals to be safe and nourishing, the reality is that many of the foods we buy at the grocery store are coated with pesticide residue that can harm our bodies, contaminate our drinking water and poison the workers who grow our food. Chlorpyrifos is one of these dangerous chemicals. Just as the EPA seems poised to ban chlorpyrifos from agriculture, evidence of the harms of this neurotoxin is mounting.
Last month, the EPA released an updated assessment of the risks linked to chlorpyrifos and concluded that current safety standards are not enough. According to the EPA, this pesticide causes acute poisoning to workers and other people exposed to pesticide drift in the air. Moreover, based on studies from Columbia University and other prestigious academic institutions, the EPA says that prenatal exposure to chlorpyrifos is correlated with lower IQ, loss of working memory, attention deficit disorders and developmental delays. The EPA, academic researchers and the EPA's own Scientific Advisory Panel found that brain damage can occur even at far lower levels of chlorpyrifos exposure than those needed to cause acute poisoning.
The EPA assessment comes while the agency is accepting public comments on the proposal to ban chlorpyrifos. Comments are due by January 17, and the EPA is expected to make a final decision this spring.
In the meantime, to prevent harm to agricultural workers and families and as a result of the new findings, the EPA has lowered the allowable level of exposure to chlorpyrifos, noting the following alarming risks:
All exposure to chlorpyrifos through food exceeds safe levels of the chemical. The most exposed population is children between one and two years of age. On average, this vulnerable group is exposed to 140 times the level of chlorpyrifos the EPA deems safe.
Pesticides drifting off of farm fields expose children to unsafe levels of chlorpyrifos within 300 or more feet of fields where the pesticide is sprayed. Children could be exposed to toxic pesticide drift at schools and day care centers, in their homes or at playgrounds.
The use of chlorpyrifos can contaminate drinking water.
All workers who mix and apply chlorpyrifos are exposed to levels greater than what the EPA considers safe. That's the case even with the maximum possible amount of protective clothing, equipment and engineering controls.
Field workers are currently allowed to re-enter fields one to five days after pesticide spraying, but unsafe exposures continue, on average, for 18 days after application. 
As we give thanks for all that we have this season, we should thank the EPA for proposing this sorely needed ban. Chlorpyrifos is contaminating our food and water, while exposing workers and their children to poisoning, learning disabilities and other needless harm. 
Take Action! Send your comment to the EPA today, and tell the agency that our communities deserve a complete ban on this dangerous pesticide.
Patti is a senior attorney of the Northwest regional office in Seattle, where she works to fight efforts to turn the Pacific Northwest into a fossil fuel export hub. She also leads Earthjustice's pesticide work and efforts to preserve access to the courts and legal remedies. Her litigation experience includes notable successes in safeguarding the region's old-growth forests, restoring Pacific salmon, and more.