Testing Obama's Climate Commitment In the Utah Desert
How the Obama administration responds to a precedent setting proposal for oil shale mining in Utah poses a key test for the president's climate commitments ratified in Paris last year.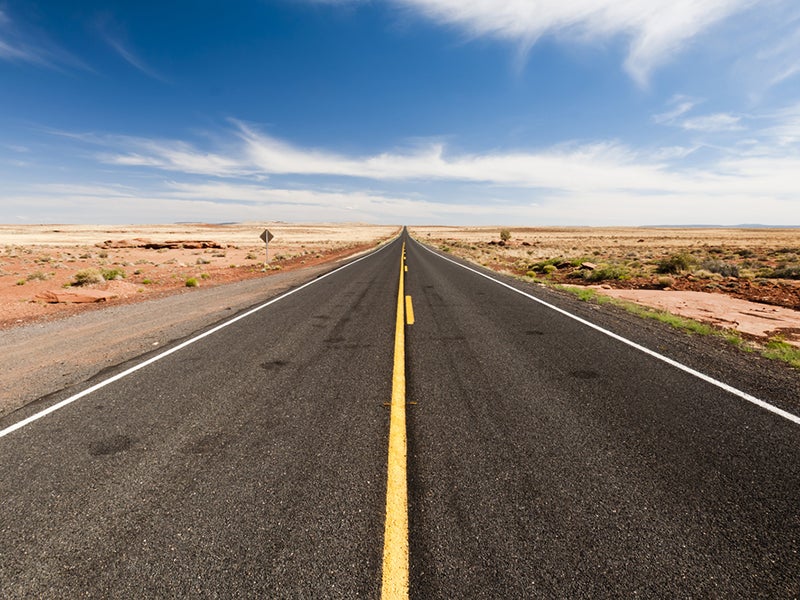 The remote high desert south of Bonanza, Utah (population: 1) is a long way from Paris, France in more than distance.
However, the two places are linked. How the Obama administration responds to a precedent setting proposal in Utah poses a key test for the president's climate commitments ratified in Paris last year.
Under the soil near Bonanza lie deposits of oil shale, a pre-petroleum material that, if baked at high temperatures for long enough, can be turned into a liquid synthetic crude oil. Can being the operative word, because while it's technically possible to turn shale into oil, it's an expensive and dirty process.
Moreover, despite a century of trying, no one has been able to produce crude from shale in commercial quantities. In the United States, Enefit, a corporation owned by the Estonian government, wants to change that.
Enefit's proposal is both ambitious and highly damaging. The company plans to produce more than 500 million barrels of liquid fossil fuel at a facility near Bonanza over the next 30 years. Doing this will require strip-mining thousands of acres and could produce up to 750 million tons of potentially toxic waste rock.
Turning shale into oil is also a thirsty process. Enefit proposes to use up to 100 billion gallons of water from the already overtaxed Upper Colorado River Basin, an arid region that likely will only get hotter and drier due to climate change.
The half-square-mile processing plant that Enefit hopes to construct will also spew air pollutants. This region already suffers worse smog than Los Angeles on some winter days because of weather inversions and emissions from conventional oil and gas drilling.
The climate pollution will be the most destructive. Enefit's own analysis shows that the amount of carbon emitted from production and burning of oil shale is up to 35 percent greater than that of conventional oil per unit of energy. It's also greater than notoriously carbon-intensive oil sands.
That means that the synthetic crude that Enefit wants to produce would have far worse climate impacts than the conventional crude Enefit's fuel would replace.
From a climate perspective, this would be a giant step in the wrong direction. The Paris Agreement mandates that the U.S. reduce its climate emissions by 26 to 28 percent over the next nine years. This will be a tall order; a recent study concluded numerous efforts above and beyond the president's Clean Power Plan may not get us all the way there.
Which makes it puzzling that the Obama administration is considering aiding and abetting Enefit's plan. The company's project area is surrounded by federal land. So it is seeking rights-of-way to build electrical transmission lines, pipelines to transport natural gas and water to the site, and a pipeline to move the synthetic crude to market.
The rights-of-way are critical to the strip mine and refinery feasibility. Without them, it's like that Enefit would have to build a power plant on site and transport water in and fuel out by truck. This would drive up the already high costs of its carbon-intensive product, and make its construction less likely.
If The Paris Agreement is to mean something, at the very least, the U.S. government should not knowingly make it much harder to achieve the nation's climate commitments.
And that's exactly what Enefit's project would do by developing a transportation fuel source more carbon-polluting than conventional oil.
The administration must make a decision soon on subsidizing Enefit's operation with rights-of-way. What it does in Bonanza will reveal a lot about whether it was serious in Paris.
This blog was originally published by The Hill on August 9, 2016.
Ted was an attorney in the Rocky Mountain regional office from 2003–2018. He protected wilderness, roadless areas and the planet's climate on behalf of conservation groups in the Four Corners' states.
Earthjustice's Rocky Mountain office protects the region's iconic public lands, wildlife species, and precious water resources; defends Tribes and disparately impacted communities fighting to live in a healthy environment; and works to accelerate the region's transition to 100% clean energy.