If signed into law by the governor, the Lone Star State will undo decades of local regulation protecting communities from fracking, including at least 27 drilling bans.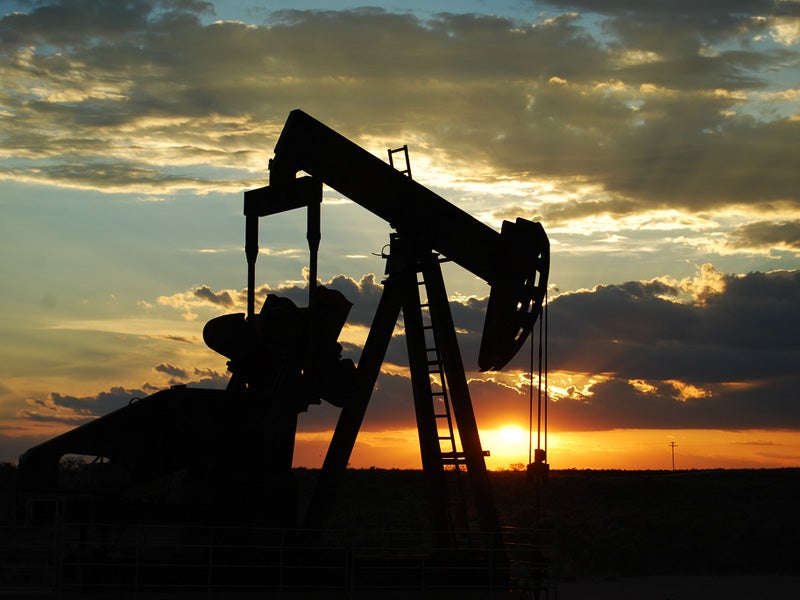 Update, May 19, 2015: Gov. Greg Abbot has signed the bill that makes it illegal for cities and towns to ban fracking in the Lone Star State.
Any day now, Texas Gov. Greg Abbot is expected to sign a new gem of a bill that flew through the state's Senate this month: the ultimate ban to ban all fracking bans. That's right—once signed, it will be illegal to ban fracking in Texas, effectively eliminating the power of local governments and citizens to have a say in what happens to their land below the earth's surface.
The product of an orchestrated move by top conservatives and their friends in the oil and gas industry, the ban prohibits all Texas cities from limiting hydraulic fracturing and other potential environmental threats caused by oil and gas drilling, like earthquakes, in one fell swoop.
Local control of #oilandgas that the #TXlege can get behind. A @Nick_Anderson_ cartoon. #HB40 #fracking pic.twitter.com/f5vIN1uZtd

— EARTHWORKS (@Earthworks) May 6, 2015
This legislation comes only six months after voters in Denton, TX, approved a fracking ban within their city limits. This was not Denton's first line of defense against fracking but the result of failed negotiations with the industry after local and state regulators allowed new fracking operators to set up shop next to homes, schools, parks and hospitals. However, it is unlikely that those who fought to create the ban will simply give up without exploring legal options.
It is likely that fracking will resume quickly in Denton if the state bill is signed by the governor, and the new law will make it impossible for Denton to enforce its fracking ban. At least one operator appears poised to begin fracking before the ink dries on the page. 
Earthjustice is representing supporters of Denton's ordinance in two cases brought against the city that challenge its ban on fracking; one was filed by the Texas Oil and Gas Association and the other by the General Land Office, which manages certain state-owned lands and mineral interests. It is still unclear precisely how Texas' new ban on fracking bans will impact these cases. In the meantime, Earthjustice attorney Deborah Goldberg is working with local groups to investigate legal options.
"This legislation goes way beyond what was necessary to overturn the Denton ban," she said. "It represents a severe intrusion on private property rights that are protected under the Texas Constitution."
Though we don't yet know the next step in these cases, we do know that this new law, if enacted, will end longstanding traditions of local land use control across Texas. It will also undermine local regulations, not just in Denton but throughout the state, where there are at least 27 localities that have already banned drilling.
We've never seen this kind of challenge to local authority before. It shifts the burden of proving regulatory injuries away from oil and gas companies and onto the local governments that seek to reduce the impacts of oil and gas drilling on public health, safety and welfare.
Just three days after this law passed through Texas' Senate, Denton residents received a crude reminder of the dangers these operations bring to their community, when a bolt of lightning struck a gas well that exploded into a tower of flames and smoke during the night. Ultimately, events like these will fan the fire in Texas as community members across the state rally to fight the industry attack on the anti-fracking movement. Fortunately, no one was injured in the explosion—this time.
As a communications strategist, Miranda covers Earthjustice's Mid-Pacific and California regional offices. She has campaigned to defend public water resources in North America and is a graduate of the Master's in Global Studies program at the University of California, Santa Barbara where her research focused on climate change.