The Clean Water Rule's Real-Life Implications
Crescent Lake is one small part of a huge body of interconnected waters in need of protection from the Clean Water Rule.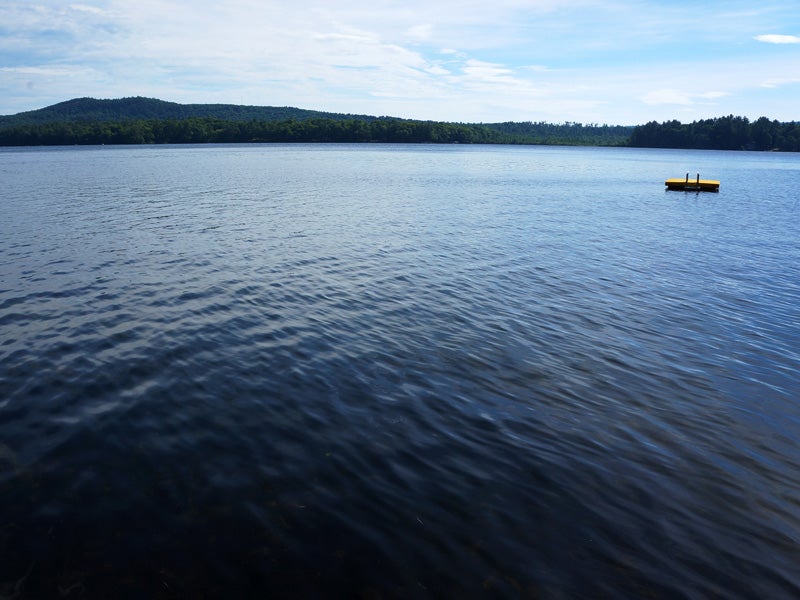 In the coming month, many kids around the country will excitedly prepare to spend their summers at camps that rest on the shores of scenic lakes and ponds. I used to be one of those lucky kids when I spent my coming of age summers at a camp on Crescent Lake.
Sure, I have never been a particularly strong swimmer and I did spend most of my childhood afraid of water, but I could not help but appreciate the beauty and enjoyment of Crescent Lake. I swam, fished and paddled kayaks and rowboats in that lake.
Crescent Lake, a relatively small lake in southern Maine that extends 2.5 miles long and half a mile wide, houses several summer camps on its shores. Perhaps more importantly though, Crescent Lake flows into Panther Pond, which flows into Sebago Lake, which happens to be Maine's second largest lake, as well as the water supply for more than 200,000 Mainers. Crescent Lake is an iconic part of my summer camp experience, but it's also an integral part of hundreds of thousands of lives.
Crescent Lake and Sebago Lake only make up part of a vast, interconnected web of lakes, ponds, streams and brooks in southern Maine. Erosion, pollution from motorboats and runoff can all damage the integrity of both lakes. Several of the streams that flow into Crescent Lake (and the even more streams that flow into Sebago Lake) are seasonal, meaning they don't flow year-round.
Unfortunately, seasonal streams are also vulnerable to pollution because of loopholes in the Clean Water Act that have emerged out of two Supreme Court cases in the last two decades. Both Crescent Lake and Sebago Lake have enjoyed Clean Water Act protections after receiving EPA Clean Water Act grants that funded projects to limit erosion and runoff in the respective lakes. However, the protection of Crescent Lake and Sebago Lake does not ensure with certainty that the Clean Water Act protects the streams surrounding those lakes.
This uncertainty has created predicaments that many national and state regulators and concerned community members have found themselves in since these two Supreme Court cases created confusion and uncertainty about which waterways were covered by the law's safeguards. The two cases also made it easier for polluters to dump in streams. When President Obama took office, he pledged to restore protections to streams and provide greater clarity for states, businesses and regulators alike.
Recently, the EPA and the Army Corps of Engineers released their proposed clean water rule, which would close these loopholes, clarify the jurisdiction of the act and protect millions of acres of wetlands and a majority of streams across the country that are vulnerable to pollution. The new rule would protect seasonal streams and wetlands that provide drinking water to 117 million Americans and support several multi-billion dollar industries like fishing and craft breweries.
The rule will see a huge amount of pushback from a diverse group: from the oil and gas industry to a national association of golf course owners who want to continue dumping chemicals and toxic waste into streams and wetlands. In Maine, half a million people and their drinking water would benefit from this rule. But despite that, Maine Governor Paul LePage (who recently became the first incumbent governor to earn a spot in the League of Conservation Voters' "Dirty Dozen") is unlikely to support the rule.
Regardless of the special interests of certain politicians and industries, the reality is that if we want to protect any body of water, we need to protect every body of water. Crescent Lake and Sebago Lake may enjoy Clean Water Act protections, but the many streams that feed into the two lakes were certainly cut out of protections until now.
Because southern Maine has an interconnected web of lakes, ponds, streams and brooks, when one body of water is vulnerable to pollution, any surrounding body of water could potentially be vulnerable to pollution as well. The new rule would prevent this vulnerability by clarifying what bodies of water ought to be protected under the CWA.
Joe was an intern with the press team in San Francisco, CA. He is a graduate of Vanderbilt University in Nashville, with a degree in Political Science and Latin American studies.