The Good, the Bad and the Smoggy
Is the air you breathe putting you and your family at risk? Find out now, in this year's State of the Air report.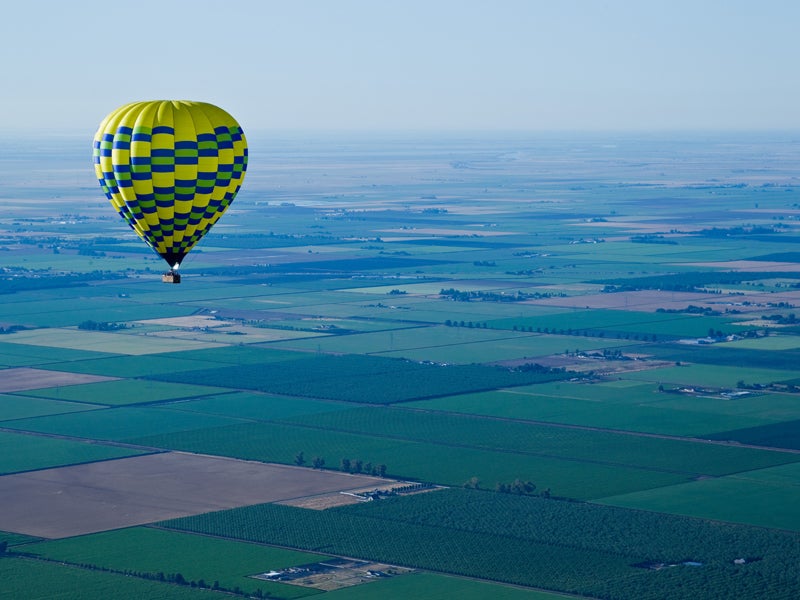 It's that time of year again when the American Lung Association (ALA) releases its State of the Air report, which tells you whether your air is healthy … or harmful. Just go to the website, enter your zip code and hold your breath!
The Clean Air Act has been wildly successful in cleaning up air pollution. In fact, this year's report shows a steady decline in dirty air in much of the United States. But there's still more to do.
According to the report, more than 4 in 10 people live in areas with unhealthy levels of ozone. Also known as smog, ozone is considered the most widespread of air pollutants and is linked to asthma attacks, low birth weight in newborns, cardiovascular episodes, short-term memory loss, increased visits to emergency rooms and even death.
As climate change increases overall temperatures, expect to see higher ozone levels. That's because ozone forms when sunlight interacts with exhaust from tailpipes and smokestacks. Warmer, sunnier days bring with them worsening ozone problems in some places. That is why we need to continue efforts to reduce emissions and continue our downward trend.
Let's start with the good news. Here are the top five cities with the lowest smog levels:
1. Bellingham, WA
2. Bend-Redmond-Princeville, OR
3. Bismark, ND
4. Blacksburg-Christiansburg-Radford, VA
5. Brownsville-Harlingen-Raymondville, TX
And for the cities with the highest ozone levels, the Golden State takes the cake:
1. Los Angeles, CA
2. Visalia, Porterville-Handford, CA
3. Bakersfield, CA
4. Fresno-Madera, CA
5. Sacramento, CA
If you live in an area with a failing grade, be sure to keep regular track of ozone levels and avoid spending time outdoors. Check out AirNow to find the latest air pollution data, ozone forecasting and actions you can take to reduce pollution.
Speaking of actions, the Obama administration has the power to reduce ozone levels by finalizing the most protective ozone standard currently under review. The Clean Air Act requires standards to be set based on what's needed to protect the health of kids, seniors and people with lung disease. Tell the Obama administration that it should follow the recommendation of doctors and scientists by setting the highest standards to protect Americans from the dangers of breathing dirty air.
Jessica worked at Earthjustice from 2012–2018. She was based in the Washington, D.C., office, and worked with Earthjustice clients, partners and communities affected by dirty air to increase support for stronger national air standards.
Earthjustice's Washington, D.C., office works at the federal level to prevent air and water pollution, combat climate change, and protect natural areas. We also work with communities in the Mid-Atlantic region and elsewhere to address severe local environmental health problems, including exposures to dangerous air contaminants in toxic hot spots, sewage backups and overflows, chemical disasters, and contamination of drinking water. The D.C. office has been in operation since 1978.