Buses Are the Electric Vehicle Everyone Should Be Talking About. Here's Why.
California could spark a national trend with a visionary new electric bus rule that will transform public transit.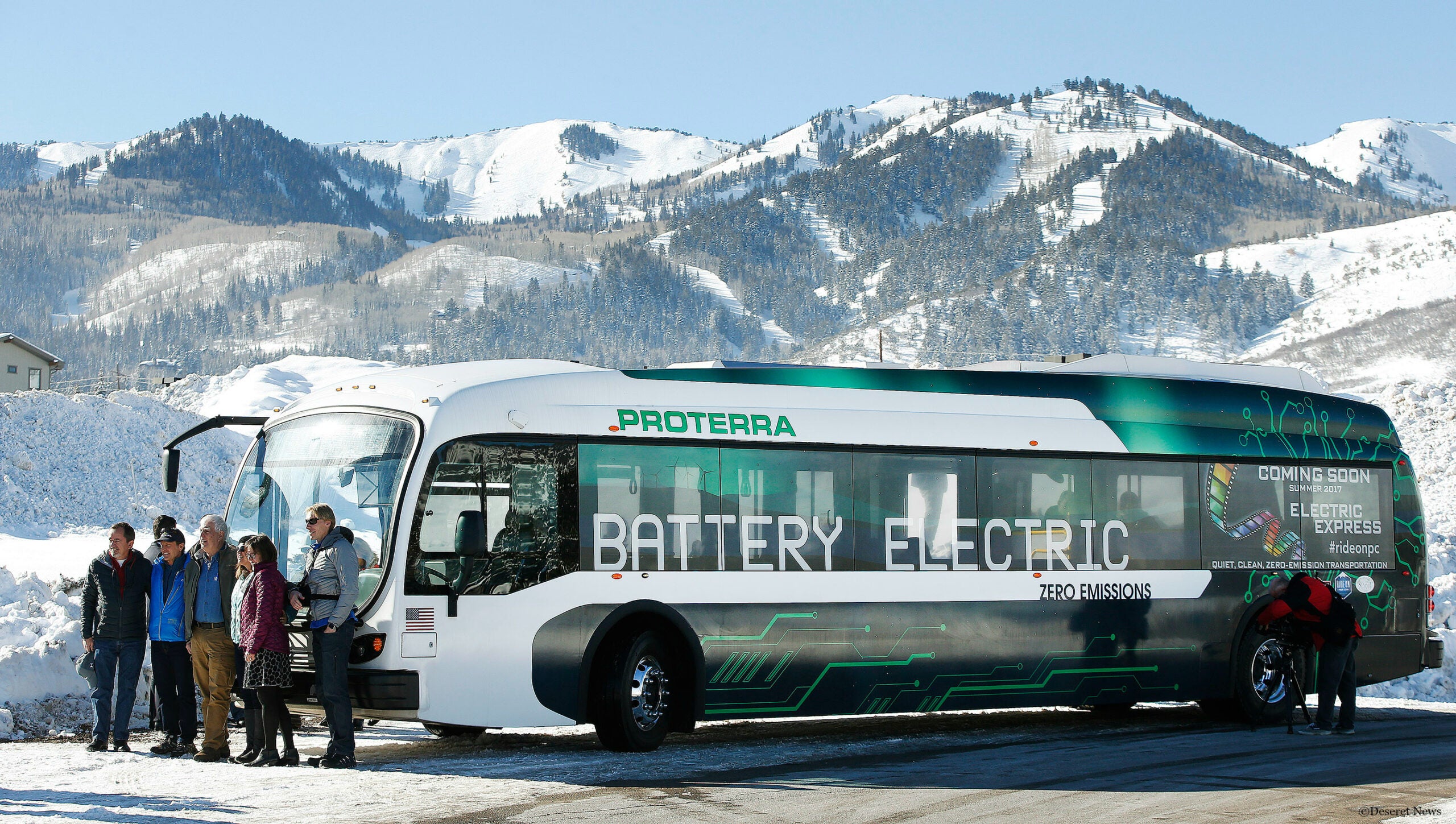 Dean Florez is preparing for what he calls "one of the biggest votes I've ever taken" as an air regulator at an influential agency with national clout.
When he and 13 other members of the California Air Resources Board (the agency responsible for cleaning up California's air and climate pollution) cast their votes on Friday, they won't be weighing in on driverless vehicles or whether rideshare companies like Uber should clean up their act. Florez is hailing a movement laser-focused on one of the more modest vehicles on California's streets: buses.
A reliable fixture rumbling through our towns and cities, buses are the workhorse of our transit system, providing affordable transportation to any and every one, and they may just be the key to the electric vehicle revolution.
Florez is right; this vote is BIG. And here's why.
Go big
The vote on Friday determines whether California will commit to a 100-percent electric transit bus fleet – and a quick timeline to get more than a thousand electric buses on our roads.
The proposed electric bus rule will save California from burning about 100 million gallons of diesel (or 100 million diesel equivalent gallons, if you're talking natural gas buses) in our buses each year when the rule is fully implemented.
This September, California passed a bill that will get the Golden State to 100-percent clean electricity by 2045. That means no coal and no natural gas in an energy grid that supports about 40 million people. Likewise, the proposed new bus rule recognizes that you can't just go for cleaner combustion or reduced emissions. We need zero emissions, and we need it fast.
Under the rule, no public transit agency in the state will buy anything but zero-emission buses 11 years from now. California currently has around 132 zero-emission buses running through our cities and rural areas. Soon, we'll have over 14,000 zero-emission buses.
This new program in California recognizes that pollution doesn't seep through every community and every set of lungs equally – frontline communities, largely low-income communities of color, bear the brunt of transportation pollution. A map of childhood asthma rates in the state looks like a grouping of hot spots along freight lines and transportation corridors. That's why this rule specifically includes measures to make sure communities long suffering under the mantle of toxic air pollution have tools to push transit agencies to provide the relief they need sooner. Electric buses are coming to disproportionately impacted communities first.
Electric buses open the door to electric everything else
Not only is electrifying California's buses a great step, it could also be the key to getting off our dependency on diesel trucks, a major polluter for communities and a significant part of California's climate emissions. Buses have similar weights and chassis to trucks, and in the past cleaner vehicle technology has flowed from buses to trucks. The technology development for cleaner buses is closely associated with the tech development for zero-emissions trucks, which are responsible for approximately half of California's transportation-related air pollution.
That these new, quiet, efficient electric bus fleets will be operated by public transit agencies helps when it comes to figuring out how to operate large electric fleets. Unlike private shuttle services or trucking companies, public transit agencies don't have a profit motive. These public agencies can develop and share their blueprints for operating electric fleets. That could influence and inform fleet operators everywhere from private trucking companies to private shuttle services, school bus fleets, and port terminals. Information sharing is vital if we're going to electrify everything that moves.
Spurred on by terrible air quality in communities across the state and climate change impacts pounding at our door, California is taking a no prisoners approach to state-level climate solutions. Forget D.C. climate denial, California is both making electric buses (BYD, Proterra, Gillig, and Motiv all manufacture in California, supporting jobs), and then buying them and using them too.
California's transit agencies currently spend hundreds of millions of dollars purchasing fossil fuels. We're subsidizing the oil and gas companies that have been fighting clean air regulations, in addition to mounting sophisticated campaigns to deny the harsh impacts of climate change. The best way to fight these companies is to turn off the spigot of money to buy their products. This is the first of its kind regulation to stop having transit agencies subsidize these corporations that place the interests of their shareholders over the interests of our lungs and planet.
The electric bus rule could spark a state-to-state climate revolution
When people talk about the actions we must take to combat deadly air pollution and climate change, regulations like the electric bus rule are exactly the kind of regulation we desperately need more of. The zero-emission bus rule has been a long time coming because it was hard. Powerful, entrenched lobbyists sought to prop up the incumbent industries. And advocates from across the state fought hard at the local and state level for years to make this happen.
Now that California is making this move, this regulation should stand as a template for other states. Every state has the authority to adopt a state-level regulation like this, and as California goes, so goes the rest of the nation. California's moves in the electric bus arena can spark a trend with other states looking for climate and air quality solutions that work. It is going to take uncompromising leaps forward, like 100% clean energy grids and 100% electric bus fleets, to get us where we need to go.
Based in Los Angeles, Adrian works on clean air, clean energy, and healthy communities issues as a deputy managing attorney for Earthjustice's Right to Zero campaign. Follow him on Twitter @LASmogGuy.
The California Regional Office fights for the rights of all to a healthy environment regardless of where in the state they live; we fight to protect the magnificent natural spaces and wildlife found in California; and we fight to transition California to a zero-emissions future where cars, trucks, buildings, and power plants run on clean energy, not fossil fuels.