The 'War on Coal' Isn't Over, and It Won't Be Trump Who Wins It
Contrary to the president's State of the Union address, Earthjustice is working on dozens of court cases to put an end to coal power. And we are winning.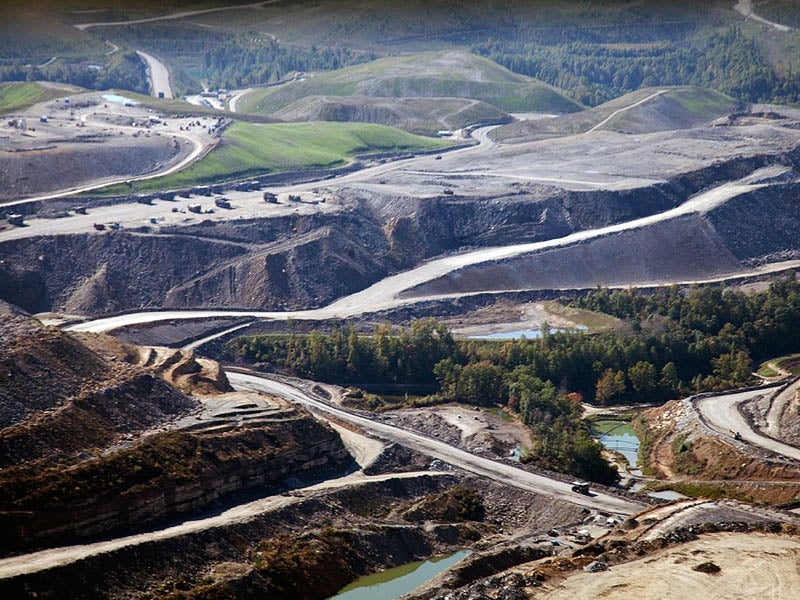 President Trump told the nation Tuesday night that his administration has "ended the war on beautiful, clean coal." As proud leaders in the fight against coal, we're working on dozens of court cases involving coal that say otherwise.
We also are fighting other aspects of the agenda put forward in Trump's speech. We are partnering with Latino and immigrant rights groups to stop Trump's border wall. The project would waste taxpayer dollars, neglect the needs of border communities and disrupt the ecology of the region.
We are also concerned about the way Trump would build the wall by overriding environmental review – a tactic he promised to extend to other infrastructure projects in a misguided effort to speed up construction. We will fight for the bedrock environmental laws that protect neighboring communities.
When it comes to the fight against coal, we have already won many major battles. Coal will not win this war. With each coal plant shut down, export terminal blocked, or waste pond cleaned up, battlefield communities emerge healthier and the land, air and water begin to rejuvenate.
Here's what that looks like around the country:
In Mt. Pleasant, Texas, residents can breathe easier with the closure this month of the Monticello coal power plant. A 2017 study found that the plant was a major source of air pollutants which cause premature deaths, heart attacks, asthma attacks and chronic bronchitis. Just retrofitting that plant would have saved more than $1.5 billion in annual health costs, according to the study. The total shutdown represents an even bigger victory for public health.
"Living next to a coal-fired power plant is sort of like the neighbor from hell moving in," Marti Blake, who lives near a plant in Springdale, Pennsylvania, once told us. "They've just bought a huge house and put up a 750-foot tall stack that's spewing poisons out over your head and creating so much noise that you often can't sleep at night from it."
Utilities nationwide have set retirements for 266 coal power plants since 2010 as residents reject paying the personal health costs and the expensive electricity rates needed to keep old coal plants running.
With domestic demand for coal collapsing, mining companies are trying to find a way to ship their dirty fuel to other countries. Communities in Oregon, Washington, and Northern California have risen up to resist proposals to build coal export terminals in their midst. Port facilities and train transport for coal spreads dust to nearby communities. Coal dust has been shown to cause bronchitis, emphysema and tumor growth in animals.
We have successfully blocked every proposal to build coal export infrastructure in the Pacific Northwest, save for one: a proposed terminal in Longview, Washington, that is on its last legs after it was denied certification by the state's Department of Ecology.
In Harrodsburg, Kentucky, residents like Pamla Wood are worried about coal poisoning their water. Selenium, arsenic and boron are seeping into Herrington Lake, a source of drinking water for tens of thousands of people. The contamination comes from 6 million cubic yards of buried coal ash, a toxic waste byproduct from coal-fired power plants. More than 1,000 coal ash landfills threaten communities across the country (see map).
The local utility has refused to clean up the mess in Harrodsburg, so Earthjustice is helping residents fight the utility in court.
In the meantime, fish in Herrington Lake show signs of deformity by selenium poisoning. "People recreate in that lake. My partner fishes in that lake. It's disturbing," Pamla Wood told us recently.
People like Marti Blake and Pamla Wood know first-hand that coal isn't beautiful, coal isn't clean.
The president has glommed on to the term "clean coal," which originally referred to speculative technologies for reducing the environmental and climate impacts of burning coal. These technologies have not materialized. Just saying that coal is clean over and over again does not make it true.
And not saying "climate change" – the president did not mention it once Tuesday night – does not make the overriding challenge of our times disappear.
Trump called for unity among Americans in his speech. But when it comes to uniting around his values of putting industry profits ahead of public health, undermining legal protections for civil servants, and scapegoating newcomers to our country, we must stand apart. We will continue to make our stand in the courts and wherever laws are made and enforced. And we will prevail in the war on coal.
Trip Van Noppen served as Earthjustice's president from 2008 until he retired in 2018. A North Carolina native, Trip said of his experience: "Serving as the steward of Earthjustice for the last decade has been the greatest honor of my life."
Earthjustice's Clean Energy Program uses the power of the law and the strength of partnership to accelerate the transition to 100% clean energy.