Today is Cesar Chavez Day
Today we are honoring Cesar Chavez, an American farmworker, civil rights activist and labor leader that co-founded the National Farm Workers Association (NFWA) with Dolores Huerta.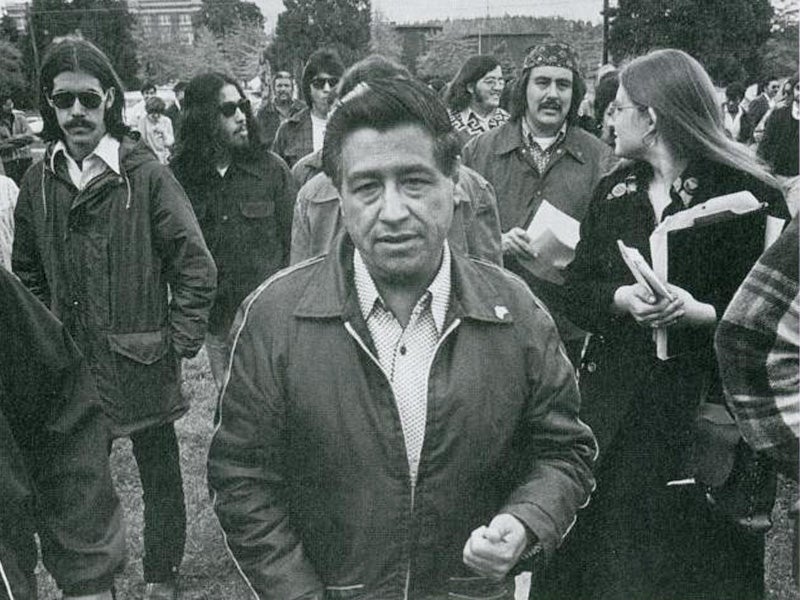 Why are some fortunate students and employees taking a vacation day this Tuesday? To honor Cesar Chavez, an American farmworker, civil rights activist and labor leader that co-founded the National Farm Workers Association (NFWA) with Dolores Huerta.
In 2000, Chavez's birthday, March 31, became a legal holiday in the state of California. It was the first time a labor worker or Latino has been recognized with a public holiday. This designation sparked a wave of initiatives in nine other states that have since designated March 31 as an optional or commemorative Cesar Chavez Day.
In 2008, former Senator Barack Obama issued a statement highlighting this activist's contribution:
"Chavez left a legacy as an educator, environmentalist, and a civil rights leader. And his cause lives on. As farmworkers and laborers across America continue to struggle for fair treatment and fair wages, we find strength in what Cesar Chavez accomplished so many years ago. And we should honor him for what he's taught us about making America a stronger, more just, and more prosperous nation. That's why I support the call to make Cesar Chavez's birthday a national holiday. It's time to recognize the contributions of this American icon to the ongoing efforts to perfect our union."
In 2014, President Obama officially proclaimed March 31 as national Cesar Chavez Day. Obama highlighted the struggle of American farmworkers who worked side by side with Chavez doing backbreaking labor for meager pay under deplorable conditions. These workers were, and still are today, exposed to toxic pesticides, often less than minimum wages, lack of healthcare or even access to bathrooms and drinking water.
Chavez devoted his life to correcting these social injustices. After serving in World War II, Chavez fought for the freedoms of American agricultural workers. He spent decades tirelessly organizing and grew a movement to advance "la causa" for basic workers' rights. In 1966, Chavez led a march from Delano, California, with a handful of activists that concluded in Sacramento with a following of 10,000 strong.
Some of the first farmworker contracts in history were the result of a long grape boycott by Filipino and Mexican workers led by Chavez and other members of the NFWA and Agricultural Workers Organizing Committee. These two organizations later joined in 1972 renaming themselves the United Farm Workers (UFW), an Earthjustice partner in protecting farmworkers from pesticide exposure and a powerful ally that continues to fight for farmworker rights.
Today we are recognizing the inspirational accomplishments of Cesar Chavez and the activists and labor rights leaders that have built upon his legacy. Despite years of advocacy, farmworkers remain the least protected industry in the nation when it comes to pesticide exposure. If you would like to support farmworkers across the country you can help in two ways:
As a communications strategist, Miranda covers Earthjustice's Mid-Pacific and California regional offices. She has campaigned to defend public water resources in North America and is a graduate of the Master's in Global Studies program at the University of California, Santa Barbara where her research focused on climate change.