Top 10 unEARTHED Blog Posts of 2014
The top ten unEARTHED blog posts of 2014.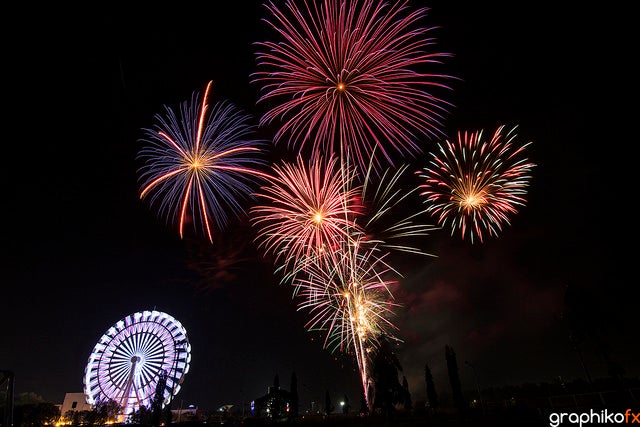 There has been no shortage of hot topics to address this year on our unEARTHED Blog. From coal ash to honeybees, Earthjustice has been hard at work fighting for a healthy planet—and we're blogging about it every step of the way. In case you missed any of them, here is your chance to catch up!
Presenting the most popular Earthjustice blogs of 2014:
After 40 years of captivity, an orca gets a chance to be free.
"The trappers took home seven infant orcas, those still young enough to be trained and sold as entertaining distractions to marine parks." (Continue reading…)
Two NY towns triumph in fracking ban.
"This victory is a testament of the power of the law to level the playing field and preserve our environment." (Continue reading…)

An "anti-poverty" bill frees polluters from complying with environmental laws.
"The Economic Freedom Zones Act would hamstring EPA's enforcement of water pollution restrictions and oversight of state pollution permitting activities." (Continue reading…)
Communities rally against dangerous oil trains crossing through their towns.
"Is volatile crude oil coming by rail to a town near me? For weeks, I've been asking myself that question as I kept hearing about the skyrocketing number of trains that are transporting potentially explosive types of crude throughout the U.S. to east and west coast export facilities." (Continue reading…)
Key facts that add to the coal ash story.
"The amount of toxic coal ash that has spilled in the U.S. in the last six years is more than 100 times the amount of oil that spilled in the Exxon Valdez disaster." (Continue reading…)
Public utilities fear growing usage of rooftop solar.
"For more than 100 years, power companies have profited from a centralized energy model that distributes power from a fossil-fuel burning power plant out to users through a grid of power lines." (Continue reading…)
After three decades of delay, a regulation on coal ash arrives.
"EPA's coal ash rulemaking was triggered by the largest toxic waste spill in U.S. history when a billion gallons of coal ash burst through a dam at the TVA Kingston Fossil Plant in Roane County, Tennessee." (Continue reading…)
Wolves need protection from federal and state anti-wolf management policies.
"State officials and some groups in Idaho are continuing their relentless persecution of the gray wolf, with almost 250 wolves killed so far during the 2013-14 season alone." (Continue reading…)
Labeling becomes crucial as more genetically engineered products enter the market.
"Despite support from 9 out of 10 Americans for labeling, the USDA recently made it even more likely that the next generation of GE corn and soy will soon be on the market—unlabeled and without any restriction or oversight whatsoever." (Continue reading…)
And coming in at #1…
Two streams in Maui restored after private diversions.
"It was here in Wailuku and Waikapū that the first sugar plantations on Maui began draining the streams more than 150 years ago. In a sense, today's restoration of flow brings us full circle to where the private diversions of stream flows and deprivation of Native Hawaiian communities and stream, wetland, and nearshore ecosystems began." (Continue reading…)
Safiyyah was an intern with the Communications team in San Francisco, CA, in the fall of 2014. She has an interdisciplinary environmental science degree from Stanford University with a focus on climate and energy.