Unveiling Utility's Pro-Fossil Fuel Plan
Little did we know that San Diego Gas & Electric would work so quickly to undermine San Diego's future energy plan.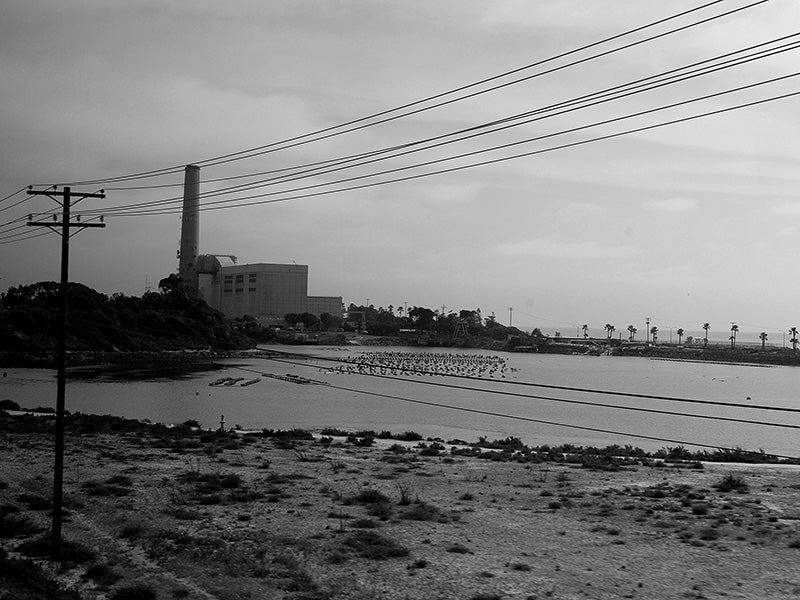 When the California Public Utilities Commission released its decision on San Diego's future energy plan, we thought it could be a big win for clean energy. Little did we know that San Diego Gas & Electric would work so quickly to undermine it.
The decision authorized SDG&E to buy 500 to 800 MW of energy, with a least 200 MW coming from clean energy sources. The utility was required to obtain some or all of the remaining 300 to 600 MW through an "all source" request for offers (RFO) process. An all source RFO allows clean energy sources such as energy efficiency, energy storage and renewables to compete with conventional fossil fuel plants to fill the capacity need identified by the commission. By requiring a minimum level of clean energy and allowing SDG&E to obtain remaining need through a competitive bidding process, the commission's decision created a pathway for SDG&E to meet all of its future energy needs through clean energy sources.
It has now come to light that the utility has no intention of taking its obligations seriously or of helping California achieve a clean energy future.
Less than 10 days after the decision was released, SDG&E sought commission approval for a plan to meet the entire 600 MW of any resource need though a contract with a fossil-fueled power plant in Carlsbad, CA that was conveniently waiting in the wings. This would prevent clean energy from competing against fossil fuels to meet electricity demand in San Diego.
The plan also fails to account for recently approved transmission upgrades in San Diego that reduce the need for power by 500 to 1,040 MW. SDG&E's strategy not only flies in the face of the commission's decision, but also makes a mockery of California's clean energy policies and needlessly impacts ratepayers already subject to some of the highest rates in the country.
When the state commission's decision was issued, our client the Sierra Club, and our ally the California Environmental Justice Alliance, were concerned that SDG&E would take this approach. Claiming its procurement plan was confidential, the utility sought speedy approval from commission staff behind closed doors.
Seeking to daylight the plan and approval process, the Sierra Club made multiple informal requests to the commission for SDG&E's procurement plan and ultimately filed a public records request for the plan and related documents. At first, commission staff claimed that the procurement plan was confidential, but after some wrangling the staff backed off and released the procurement plan. (We are still seeking release of additional related documents which could shed more light on the process.)
The response to the request to make records public demonstrated to us how flawed the process is. The commission's staff was going to decide on this plan with no public input even though we and dozens of other parties had spent almost a year litigating the need and how it should be filled, which resulted in the March decision by the commission. Only through transparency and open decision-making can the commission and SDG&E be held fully accountable.
To remedy this situation, we petitioned with our allies to change the decision to include a process that gives all parties an opportunity to comment on the procurement plan. Subsequently, in a move we supported, other environmental groups asked for even greater public process. In the meantime, the commission staff finally released the plan to all parties in the proceeding and gave a mere 5 days to comment on the plan, in spite of requests for extensions. This 5-day comment period does not satisfy the requests for stronger public process.
In addition to fighting for more transparency, we are advocating that the commission reject SDG&E's pro-fossil fuel plan. Its plan would send a clear signal that utilities can evade the requirements of commission decisions through subsequent closed-door processes.
The commission must hold SDG&E accountable and allow clean energy to compete with fossil fuels. We cannot leave the fate of Southern California's energy future in the hands of those who favor polluting power plants over clean energy. Moving forward, we will continue to push commission staff and utilities to do the right thing and procure energy resources that will clean up the air and protect public health.
From 2008–2017, Will was a staff attorney for the California regional office in San Francisco, CA. His work focused on energy and climate issues.
The California Regional Office fights for the rights of all to a healthy environment regardless of where in the state they live; we fight to protect the magnificent natural spaces and wildlife found in California; and we fight to transition California to a zero-emissions future where cars, trucks, buildings, and power plants run on clean energy, not fossil fuels.