Update: Menhaden Fishing Cap – Promising Results for the Most Important Fish in the Sea
By 2011, it was estimated that menhaden had been reduced to just 10 percent of their historic levels. Something had to be done.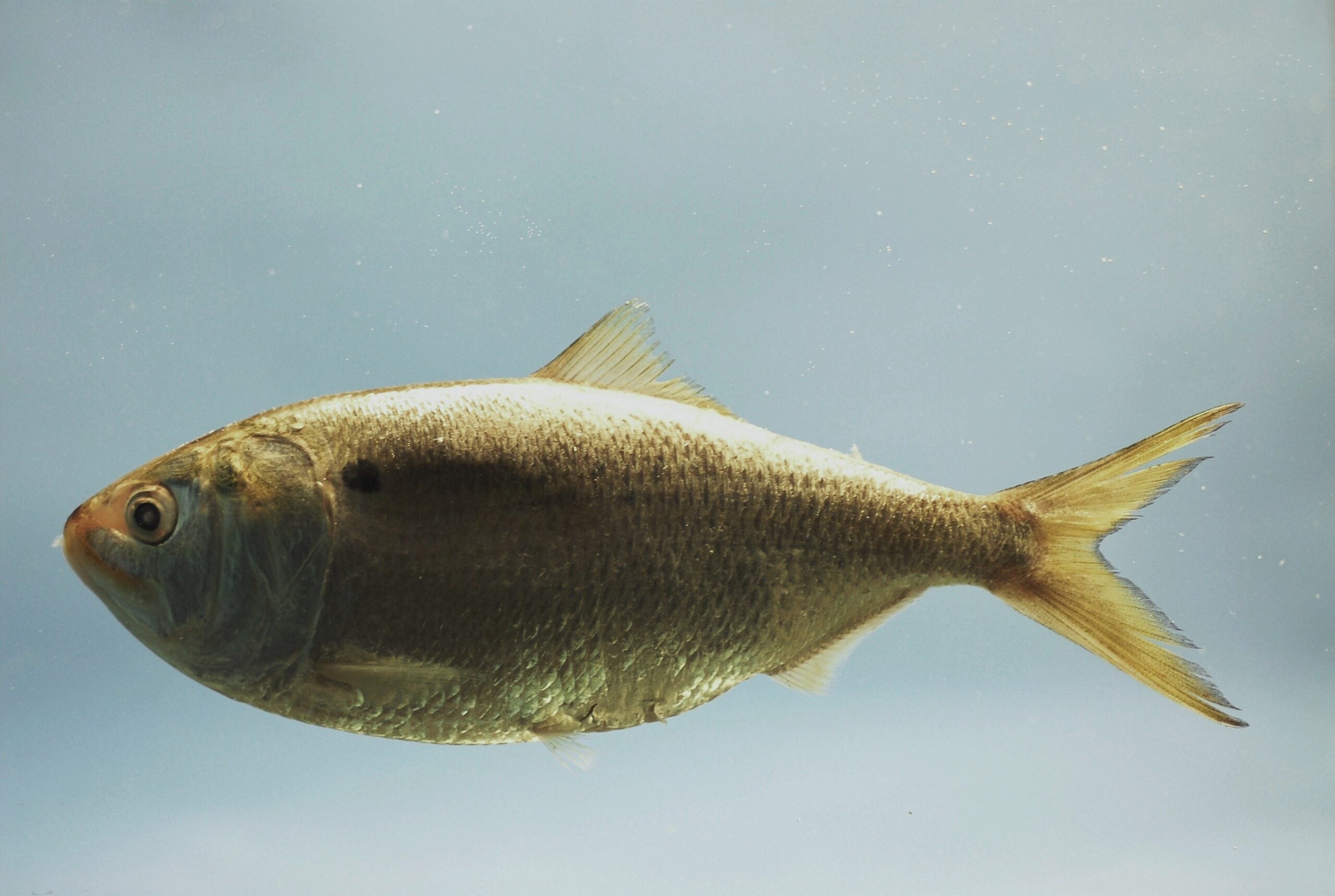 Despite protests by industrial fishing companies, the first year of the new coast-wide catch cap for Atlantic menhaden is looking like a real victory for ocean resource conservation.
Dubbed "The Most Important Fish in the Sea" by author H. Bruce Franklin, the tiny, smelly, bony menhaden don't look like much. Yet, this forage fish has played an essential role in the development of the United States, from serving as a basic soil nutrient for colonial farmers, to providing oil to grease the gears of the industrial revolution after whale populations had been decimated, and even omega-3 supplement capsules for modern Americans seeking better health (though the effectiveness of this treatment is subject to debate.)
But menhaden are worth so much more in the water than as fish meal, fertilizer, or fatty oil supplements.
From Maine to Florida, Atlantic menhaden are an essential food source for seabirds, dolphins and whales, and larger, valuable fish species such as striped bass and tuna.
Today, one company, the Houston-based Omega Protein, has cornered the market for menhaden. Omega's industrial-scale purse-seine fleet (sometimes called "super-seiners"), using spotter planes, catches billions of menhaden and grind them up for use as fertilizer, pig and chicken feed, omega-3 fish oil, and pellets for fish farming operations. Overfishing put the menhaden in a death spiral.
By 2011, it was estimated that menhaden had been reduced to just 10 percent of their historic levels.
Something had to be done.
A years-long campaign by anglers, business owners, birders, scientists, conservationists finally paid off in December 2012 when the Atlantic States Marine Fisheries Commission established the first ever coast-wide cap on menhaden catch.
One year after the cap took effect, we now know these new regulations are working swimmingly!
Among the good news announced May 15, 2014 by the Atlantic States Marine Fisheries Commission:
The Cap Works: overall catch of menhaden was reduced by 25 percent from the prior year, which means 300 million more menhaden were left in the ocean to grow to maturity, reproduce, and for some, become food to larger and more valuable fish species.
The Rule is Flexible: Last year Massachusetts and North Carolina were able to transfer unused catch quotas to states that had exceeded their allocation, allowing those states to comply with the regulations.
The Sky Didn't Fall: Despite industry outcry when Amendment 2 was established, business is good. Omega Protein had record profits in 2013 and even expanded its fleet of vessels.
So, what did we learn?
Effective management of this forage fish fishery can provide benefits for everyone. For the fishing industry, for recreational anglers, and for species higher up the food web that eat menhaden.
When managed correctly, with good science and humility, the ocean can continue to provide bounty for all users.
Erica worked at Earthjustice from 2009–2018. Her work was primarily related to ocean issues on the Atlantic seaboard, where she litigated to protect and rebuild river herring and shad populations and to restore overfished groundfish populations.
Earthjustice's Oceans Program uses the power of the law to safeguard imperiled marine life, reform fisheries management, stop the expansion of offshore oil and gas drilling, and increase the resiliency of ocean ecosystems to climate change.