Victory in New Mexico Stops Latest Case of Solar Discrimination
Faced with declining sales and increasing renewable energy usage, many utilities are taking aim at rooftop solar.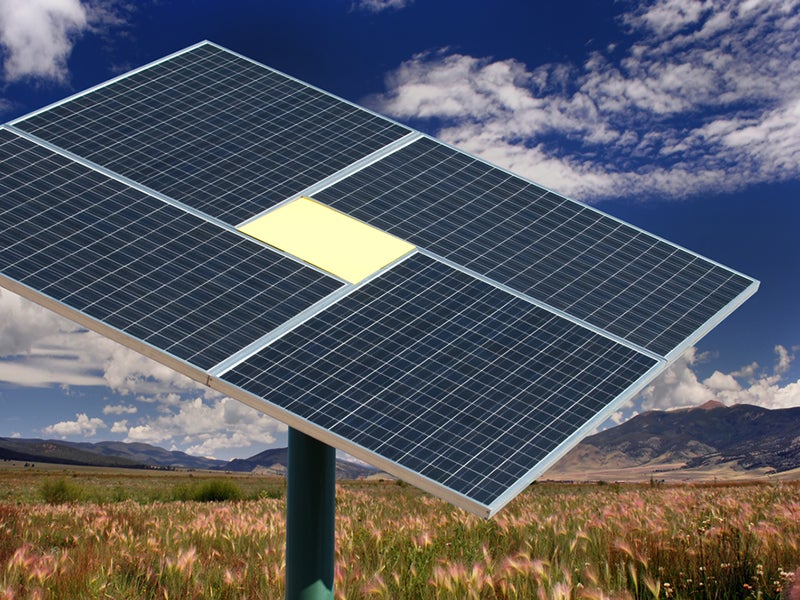 Faced with declining sales and the rise of local renewable power, many utilities across the country are taking aim at rooftop solar. By proposing unreasonable and discriminatory fees, charges and other rate changes, they are trying to limit the growth of distributed solar, a critical energy resource that can help curb the nation's fossil-fuel addiction and build our clean energy economy.
Recently, Earthjustice and Vote Solar, in partnership with New Mexico attorney Jason Marks, succeeded in preventing a southwestern utility from targeting solar customers with a rate hike. In this case, El Paso Electric Company (EPE) would have become the first regulated utility in the nation to move residential rooftop solar customers and others with on-site renewable energy generation into a separate customer class, and then charge them higher rates for the power they buy from the utility.
Fortunately, the New Mexico Public Regulation Commission rejected EPE's proposed solar rate class and hike. The commission sided with us and threw out the proposal because it violated its own rules designed to encourage residential rooftop solar and protect customers from paying more for their energy just because they go solar.
Why are utilities trying to stunt the growth of distributed solar and other clean energy resources? It has a lot to do with an outdated business model and powerful fossil-fuel interests that run counter to our clean energy future.
In many states, including New Mexico, the vast majority of electricity generated comes from burning fossil fuels, causing significant harm to human health and the environment. Clean energy solutions, like rooftop solar, should be encouraged not stymied. We're continuing our work across the country to make sure that the benefits of clean, local energy are recognized and realized, and to defend options for people who want their electricity to come from the sunshine on their roofs instead of burning fossils.
While other troubling proposals targeting rooftop solar are popping up across the country, the commission ruling in New Mexico should encourage utilities to think twice before trying to discriminate against customers who choose to go solar. People should be able to use the solar they generate to help power their homes and business without facing discriminatory rates or extra charges, and utilities should be constructive partners in the transition to an electric system that supports clean, local renewable power sources.
Jill Tauber is the Vice President of Litigation for Climate & Energy at Earthjustice. Based in Washington, D.C., Jill leads the organization's litigation and legal advocacy to achieve a swift and equitable shift from fossil fuels to 100% clean energy, and to curb the devastating effects of climate change.
Earthjustice's Clean Energy Program uses the power of the law and the strength of partnership to accelerate the transition to 100% clean energy.