We Need Strong Ozone Rules to Clear the Air in Our National Parks
Our national parks are threatened by air pollution that harms the health of Americans as well as our natural history.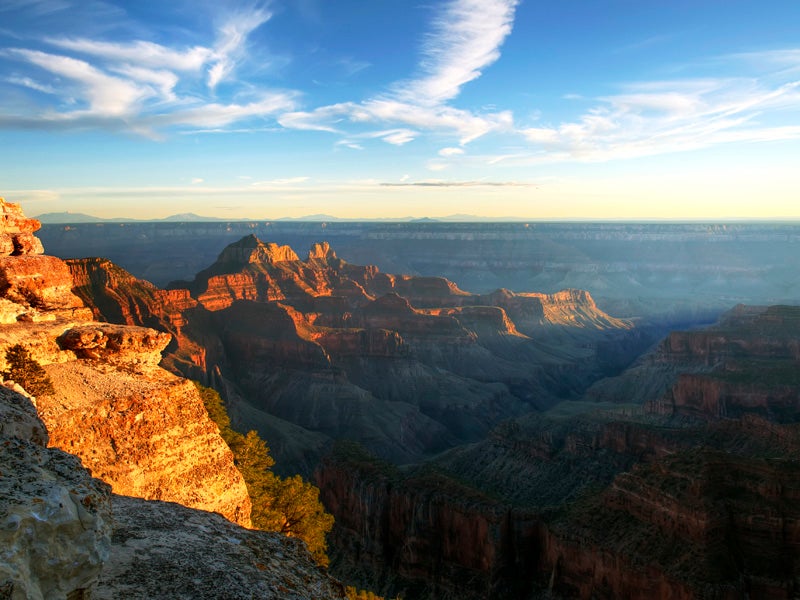 When I think of national parks, the things that come to mind are huge rock formations, awe-inspiring natural features and memories of some of the best family vacations I experienced as a kid. Today, however, I'm struck by the news that the air in our national parks is likely to drive visitors away. 
The National Parks Conservation Association released a report this week called Polluted Parks: How Dirty Air is Harming America's National Parks. The report evaluates many of the country's most iconic parks in terms of their air quality, and the results show that many parks are not making the grade. This is impacting how and whether people choose to recreate in our parks, and will be until we make it right.
The report card rates parks on a scale of "A" through "F" and shows that many parks are failing in terms of healthy air, visibility and mitigating the effects of climate change. The term "healthy air" refers to lack of pollution from ozone, the main contributor to smog, which is created by coal-fired power plants, vehicle emissions and other polluting activities. Emissions from these sources can travel miles into our towns and cities, and as this report confirms, into our national parks.
Half of the top 12 most affected parks received failing ("D" or "F") grades for healthy air, and the majority of parks failed on visibility measures and impacts from the changing climate. Of the 48 parks evaluated in the study, 83 percent have unhealthy air at certain times of the year.
This pollution doesn't just lead to bad views; it can also severely impact people's health and ability to fully enjoy the outdoors. Ozone can exacerbate asthma and breathing problems, heart attacks, strokes and other heart conditions. Even a short hike in a park on a "moderate" ozone day could cause negative health effects for children, the elderly and other sensitive populations. Seventy-five percent of the most iconic national parks regularly have unhealthy air quality, and 36 out of the 48 parks studied experienced "moderate" or worse ozone pollution days.
Ozone isn't the only pollutant in parks. Nitrogen oxides, sulfur oxides, mercury and pesticides also can cause harm to visitors, as well as the plants and animals that live in the park. Twenty-six million Americans have asthma. That's a huge number of people who may not be able to enjoy our national parks because their vacations happen to coincide with a bad smog day. That number only gets bigger when you consider that even those who don't suffer from asthma can still be negatively impacted by ozone. Our national parks are part of our natural heritage, and all people should be able to visit them without having to worry that a hike could trigger an asthma attack.
It's time to clean up the air in our national parks. The Environmental Protection Agency is currently in the process of updating ozone standards, which limit the amount of air pollution allowed in our cities and national parks. Tell the Obama administration that we need a strong, protective ozone standard, one that considers the impact of pollution on our natural heritage.
To join the conversation about pollution in our national parks, tweet #CleanAir4Parks or #AsthmaFeelsLike and visit asthmafeelslike.org.  
Serving on the Policy & Legislation team until 2019, Jenifer covered the clean water and safe drinking water dockets.
Established in 1989, Earthjustice's Policy & Legislation team works with champions in Congress to craft legislation that supports and extends our legal gains.