Week in Climate: Highlights from the Senate's All-Nighter and More
Read some of the quotable best from the Senate's #Up4Climate event.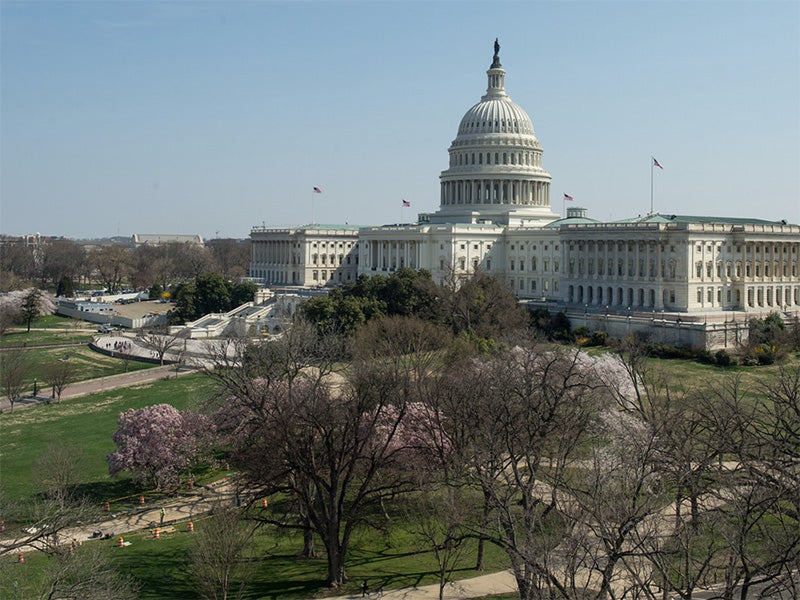 The sound of the Senate call to action on climate change from Monday evening through Tuesday morning is still ringing through our ears.
In case you missed the big #Up4Climate all-night Senate floor takeover, or in case you are still finding inspiration from it, here are some of the highlights:
One of the event organizers, Senator Brian Schatz (D-HI), reminded his colleagues, and the nation, "When America leads the rest of the world follows."
Senator Tim Kaine (D-VA) sounded a similar refrain indicating that "The solution to climate change is American innovation … Never bet against it."
And for those who may have forgotten what's at stake in the climate fight, several Senators spelled it out, including Senator Mark Udall (D-CO): "We've seen megafloods and megafires, and [climate change is] threatening our way of life in Colorado. We don't inherit this earth from our parents, we borrow it from our children. Lets act now," he urged.
He was followed by his cousin, Tom Udall (D-NM), who focused on solutions: "When it comes to renewable energy, we [in New Mexico] are out there to make sure we orient ourselves toward renewables and act on climate change."
And Sen. Kirsten Gillibrand (D-NY) also spoke eloquently about our potential. "I for one refuse to believe that harmful pollution is the only way to grow our economy," she said. "We have everything it takes, from sustainable sources, to manufacturing industry, to renewable know-how to power our country."
Senators Whitehouse and Boxer also delivered powerful messages as the co-chairs of the Senate Climate Task Force and long-time agitators for action to combat climate change.
Later in the week, former Senator and now Secretary of State John Kerry stood behind his State Department policy directive that puts climate change front and center at the agency and in its work with other countries. He went before the House Committee on Foreign Affairs with the following remarks:
"The fact is, there are countries that are going to run out of water, and there are nations that may have wars over water. There will be climate refugees in various parts of the world. There already are people that are fighting over water in the Sudan and elsewhere … There are all kinds of implications.' (ClimateWire, March 10)." 
To this observer, it seems that Senators, whether current or former, are making strides to shift the momentum toward action on climate change. We salute them and urge you to do the same. Please take a moment to thank the Senators who stayed #Up4Climate and spoke out for climate action. Here is the list, along with their Twitter handles. Please Tweet them your thanks, and if you don't see your Senator there, urge them to stand up for climate action in the future.
#Up4Climate Participants:
Majority Leader Harry Reid, D-Nev. (@SenateDems & @SenatorReid)
Senator Dick Durbin, D-Ill. (@SenatorDurbin)
Senator Charles Schumer, D-N.Y. (@SenSchumer)
Senator Patty Murray, D-Wash. (@PattyMurray)
Senator Brian Schatz, D-Hawaii (@BrianSchatz)
Senator Sheldon Whitehouse, D-R.I. (@SenWhitehouse)
Senator Barbara Boxer, D-Calif. (@EPWChairBoxer)
Senator Dianne Feinstein, D-Calif. (@SenFeinstein)
Senator Ron Wyden, D-Ore. (@RonWyden)
Senator Jack Reed, D-R.I. (@SenJackReed)
Senator Bill Nelson, D-Fla. (@SenBillNelson)
Senator Maria Cantwell, D-Wash. (@CantwellPress)
Senator Benjamin L. Cardin, D-Md. (@SenatorCardin)
Senator Bernard Sanders, I-Vt. (@SenSanders)
Senator Amy Klobuchar, D-Minn. (@AmyKlobuchar)
Senator Mark Udall, D-Colo. (@MarkUdall)
Senator Tom Udall, D-N.M. (@SenatorTomUdall)
Senator Jeanne Shaheen, D-N.H. (@SenatorShaheen)
Senator Jeff Merkley, D-Ore. (@SenJeffMerkley)
Senator Kirsten Gillibrand, D-N.Y. (@SenGillibrand)
Senator Al Franken, D-Minn. (@FrankenCommTeam)
Senator Chris Coons, D-Del. (@SenCoonsOffice)
Senator Richard Blumenthal, D-Conn. (@SenBlumenthal)
Senator Chris Murphy, D-Conn. (@ChrisMurphyCT)
Senator Martin Heinrich, D-N.M. (@MartinHeinrich)
Senator Angus King, I-Maine (@SenAngusKing)
Senator Tim Kaine, D-Va. (@SenKaineOffice)
Senator Elizabeth Warren, D-Mass. (@SenWarren)
Senator Edward J. Markey, D-Mass. (@MarkeyMemo)
Senator Cory Booker, D-N.J. (@CoryBooker & @SenBookerOfc)
Senator Pat Leahy, D-VT (@SenatorLeahy)
From 2001 to 2019, Sarah was on Earthjustice's Policy & Legislation team, working on Capitol Hill at the intersection of agricultural policy and climate policy and promoting a food system that is more resilient and just.
Established in 1989, Earthjustice's Policy & Legislation team works with champions in Congress to craft legislation that supports and extends our legal gains.
Earthjustice's Washington, D.C., office works at the federal level to prevent air and water pollution, combat climate change, and protect natural areas. We also work with communities in the Mid-Atlantic region and elsewhere to address severe local environmental health problems, including exposures to dangerous air contaminants in toxic hot spots, sewage backups and overflows, chemical disasters, and contamination of drinking water. The D.C. office has been in operation since 1978.