Welcome From Our New President, Abigail Dillen
We've been filing lawsuits at a breakneck pace, and now the reckoning has begun.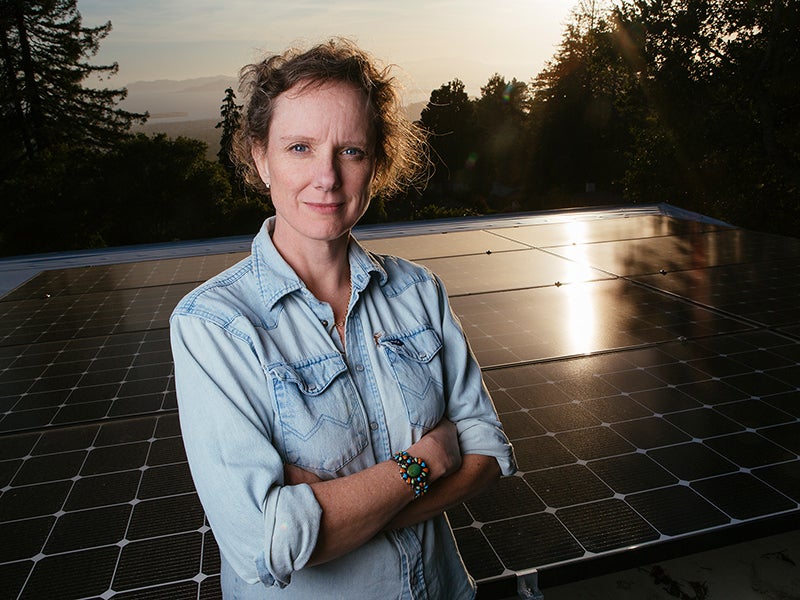 I am privileged and excited to serve as the new president of Earthjustice. We owe an enormous debt of gratitude to Trip Van Noppen, who grew and guided this organization for more than a decade, and I am eager to carry forward our shared vision.
When I came to our Northern Rockies office as a summer law clerk in 1999, I was 26 years old. New friends took me on a hike in the Hyalite Canyon and mentioned that the forest there would have been logged if it weren't for an Earthjustice lawsuit. That summer in Montana changed my life forever. I witnessed first hand what great lawyers could do to protect grizzly bears, wolves, the whole Yellowstone ecosystem that we treasure. I knew I had found my professional home. 
Nineteen years later, I feel only more inspired by our mission and more impressed by all of my colleagues, our clients, and our supporters.
In a news cycle that is relentlessly alarming, I hope you will take comfort and courage from our real power to go to court to seek — and deliver — justice. We knew that the president and the current administration would do everything in their power to dismantle environmental protections to benefit polluting industries. They have. We knew they would disregard the law and the facts that bear acutely on our health and safety to advance their agenda. They have. We've been filing lawsuits at a breakneck pace, and now the reckoning has begun.
This summer brought many reasons to celebrate. In the space of a few weeks, the Ninth Circuit ruled for us, ordering the U.S. Environmental Protection Agency to impose a ban on chlorpyrifosstop delaying protections to address chemical disasters and rejecting half-measures to prevent toxic water contamination from coal ash dumps. And in the final hours before a trophy hunt of Yellowstone grizzly bears was set to start, a judge granted our request for a restraining order to stop it, then ruled to reinstate Endangered Species Act protections for the bears.
These wins matter profoundly on the ground, and they vindicate the letter and spirit of our bedrock environmental laws.
As of this writing, we have 111 cases against the Trump administration, and I fully expect that we will be reporting a steady stream of good news in months and years to come.
Thank you for joining us in the fight.
Abigail Dillen serves Earthjustice as our President, leading the organization's staff, board and supporters to advance our mission of using the courts to protect our environment and people's health.