Why the Earth Needs Good Lawyers in Bozeman and Honolulu
Earthjustice regional offices in Hawai'i and Montana are celebrating important milestones this year.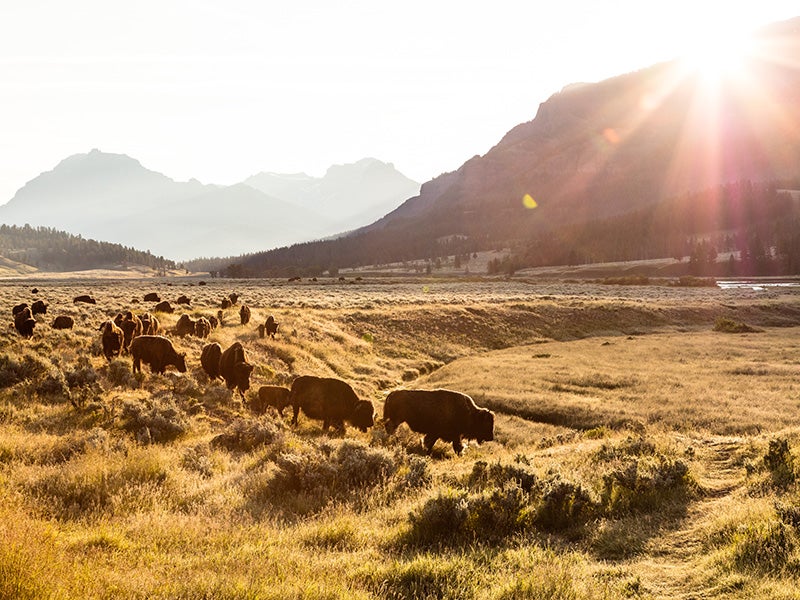 At Earthjustice, we take our job as the earth's lawyer seriously. We stand up in court for our planet, and the people, wildlife, and ecosystems that depend on it. Because that work happens all across the nation and the world, we go where the fight is.
Beyond our headquarters in the Golden State, we have more than a dozen offices in places like Hawaiʻi, Alaska, New York, Florida, and Montana that allow us to be closer to the people and places that we serve and protect.
As 2018 draws to a close, we are taking a moment to celebrate two important milestones for our Mid-Pacific and Northern Rockies offices, where our work has both safeguarded key remnants of the past and laid the groundwork for a brighter future.
Based in Honolulu, Earthjustice's Mid-Pacific office has spent the past 30 years fighting for its island home. Landmark legal victories have overturned vestiges of the island's plantation era by restoring stream flows and justice for indigenous communities across the islands. And Earthjustice's work has helped establish Hawaiʻi as the nation's clean energy leader.
More than 3,000 miles away in Bozeman, Montana, Earthjustice's Northern Rockies office opened 25 years ago to protect magnificent landscapes and ecosystems that offer a last glimpse of wild lands and wildlife that have been eliminated from most of the world. In that time, the Northern Rockies office has fought to protect grizzly bears, gray wolves, and other iconic wildlife species while maintaining the Greater Yellowstone, Crown of the Continent, and Salmon-Selway ecosystems as key refuges for wildlife.
Emilie has spent the past two decades as a journalist, speechwriter and communications strategist in Washington, D.C. At Earthjustice, she shares the stories of the people and issues at the heart of our clean energy litigation and policy work.
Established in 1988, Earthjustice's Mid-Pacific Office, located in Honolulu, Hawaiʻi, works on a broad range of environmental and community health issues, including to ensure water is a public trust and to achieve a cleaner energy future.
Established in 1993, Earthjustice's Northern Rockies Office, located in Bozeman, Mont., protects the region's irreplaceable natural resources by safeguarding sensitive wildlife species and their habitats and challenging harmful coal and industrial gas developments.