Kayford Mountain, Prettiest Lady I've Ever Seen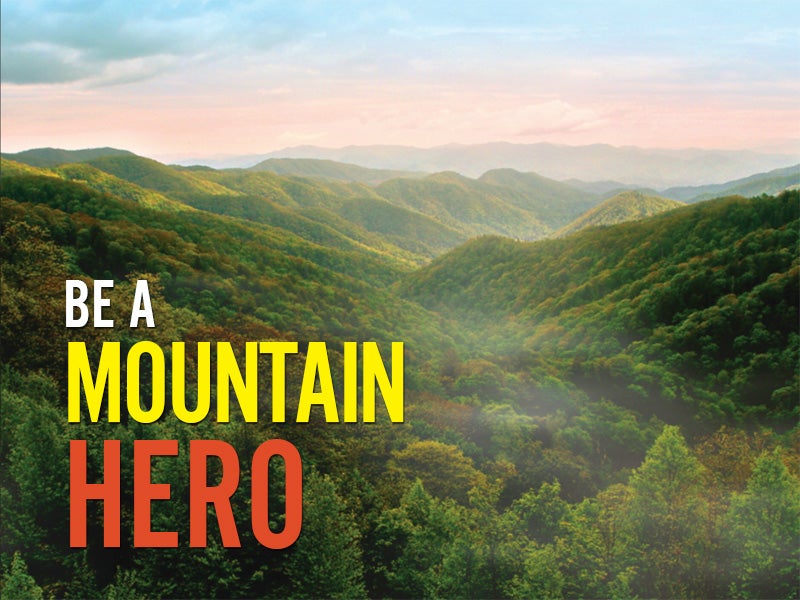 Background Image: iStockphoto
She said, "Do you cheat on me?"
He said, "Sure I do."
"Do I know her?"
"Sure you do."
"Is she pretty?"
"Most beautiful woman I've ever seen."
"What's her name?"
He said, "Kayford Mountain, prettiest lady I ever met."
This is the story of a man who fell in love with a mountain and his struggle to keep it and all mountains from being destroyed by coal mining.
In this moving short video, Larry Gibson shows us the beauty of Kayford Mountain in West Virginia and discusses how he's working to protect this last stand of mountain from the destructive force of mountaintop removal mining. Larry's a hero to many for his tireless and courageous work to end mountaintop removal, but here he says that his heroes are the ones who don't get used to the sight of mountaintop removal. "I just pray to God there are a lot of heroes out there," he says.
Larry's not the only hero out there. This series of short videos by Earthjustice as a part of our Mountain Heroes campaign and public photo petition celebrates the heroes fighting for Appalachia's mountains and people and inspires the public to join in this fight. You will see this fight through their eyes, hear their stories, and want to make a difference.
Junior Walk
Junior Walk, 2012 Youth Brower Award recipient, whose story is at once touching and charged, issues a strong call for action:
Lisa Henderson
Celebrated late activist and Goldman Prize winner Judy Bonds' only daughter, Lisa Henderson, shares why she is taking up her mother's mantle to save her community. And she carries forward her mother's inspiration:
Amber Whittington
Amber Whittington, a shy 21-year-old, overcomes her nerves and fear of public speaking to do something that's bigger than her—"It's not about me," she says. "It is: Can I stand up and do what needs to be done? Can I make a difference?"
Julian Martin
Retired school teacher Julian Martin describes his deep-rooted love for his mountain home. "These mountains, they're in me. They are a part of me. They're destroying them. They're destroying me."
Each of these videos is calling the public to do something heroic by standing up for justice and healthy environments in Appalachia. So far, nearly 9,000 members of the public have joined Earthjustice's "Mountain Heroes" photo petition. These videos will hopefully reach more people and inspire them to join this fight.