See Something, Say Something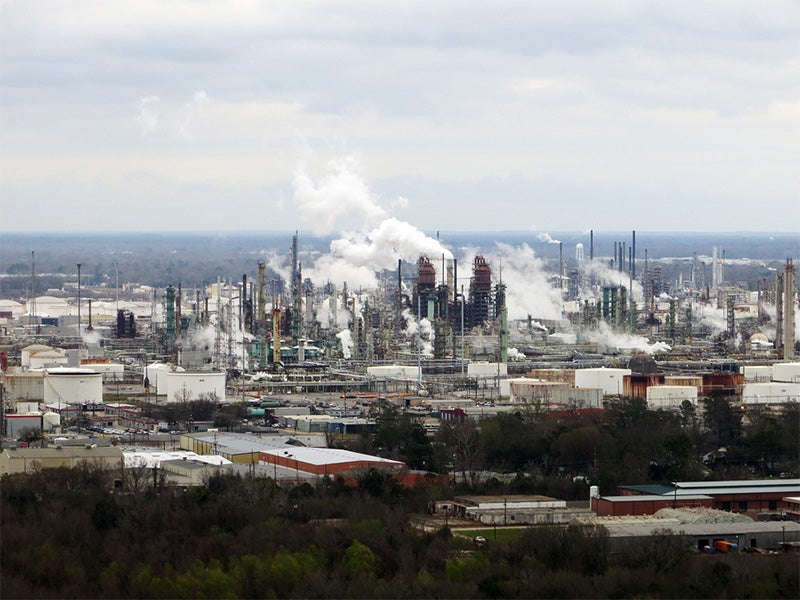 Photo courtesy of Sean Marshall
Six accidents a week and more than two-million pounds of air pollution are what Louisiana residents lived with in 2012—and they can expect more accidents and more pollution. Louisiana's 17 refineries reported 327 accidents in 2012. The evidence is mounting that many refinery accidents are not being reported, and some of those reported are only due to community member's forcing industry into the light.
That is why the Louisiana Bucket Brigade teamed up with the United Steelworkers and others to release the report Mission: Zero Accidents that draws attention to the dangerous conditions residents and workers are exposed to near Louisiana oil refineries. Refineries underreporting and providing little to know information on the majority of reported accidents leave workers and communities vulnerable.
Louisiana Bucket Brigade has set up a website to anonymously submit eyewitness accounts of excess pollution incidents at iwitnesspollution.org. By calling on local community members and refinery workers to take action, they expose the real impacts of underregulated refinery pollution. So once again it is up to the people to hold accountable these polluting industries and the agencies entrusted to protect us.
Read the Mission: Zero Accidents report below or at Louisiana Bucket Brigade's website:
To hear local accounts of refinery accidents, go to Oil Industry Accident Awareness Month.
Earthjustice is representing the Louisiana Bucket Brigade and others in a lawsuit seeking to force the EPA to finally regulate a toxic soup of poisonous chemicals from refineries like benzene, cyanide and formaldehyde.