What Earthjustice Fans Went Wild for in 2015
2015 provided no shortage of work for Earthjustice attorneys, who went to bat time and time again for threatened species under the Endangered Species Act, focused on preserving our remaining wild lands and maintained a watchful eye on oil and gas drilling. We documented their trials, tribulations and triumphs throughout the year.
Here's a round-up of 2015's most popular Earthjustice blog posts: 
10. Shell's Battle for Seattle
Shell tried to grease the skids on its way to Arctic drilling through Seattle's port.
 "To make this deal, the Port of Seattle's commissioners subverted local laws, but the reverberations of this action echo far beyond the city's lights." (Continue reading…)
Tor Even Mathisen/CC BY-NC-SA 2.0
9. Groups Challenge Government's Grisly Grizzly Bear Decision
Grizzly bears in Grand Teton National Park are under attack.
 "Suddenly, a gunshot breaks the silence and a grizzly bear—one of the world's most noble, revered and magnificent animals—falls dead on the ground." (Continue reading…)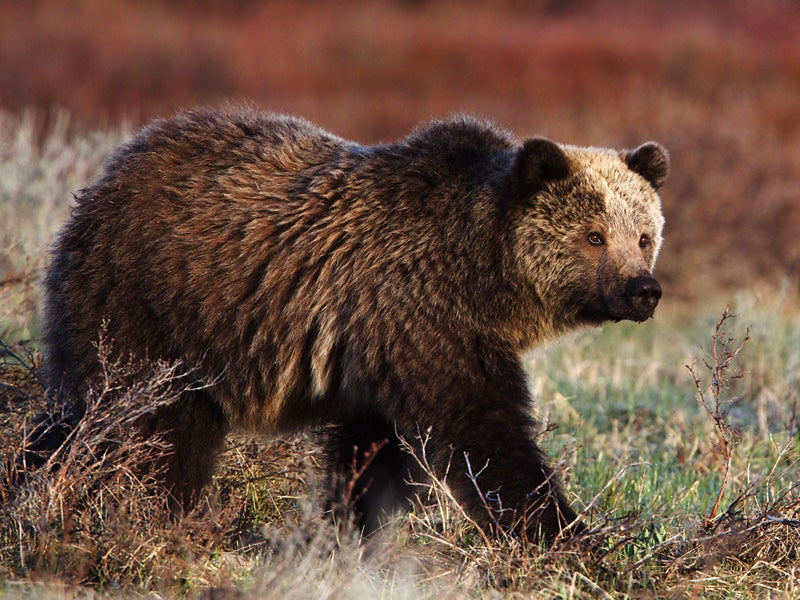 Tom Reichner/Shutterstock
8. The Scoop on Ice
Earthjustice attorneys provide insight into Shell's decision to end offshore drilling in Alaska's Arctic Ocean.
"Shell's departure is great news for the Arctic Ocean, and the president should seize on the decision to further protect the Arctic from the threats of offshore drilling." (Continue reading…)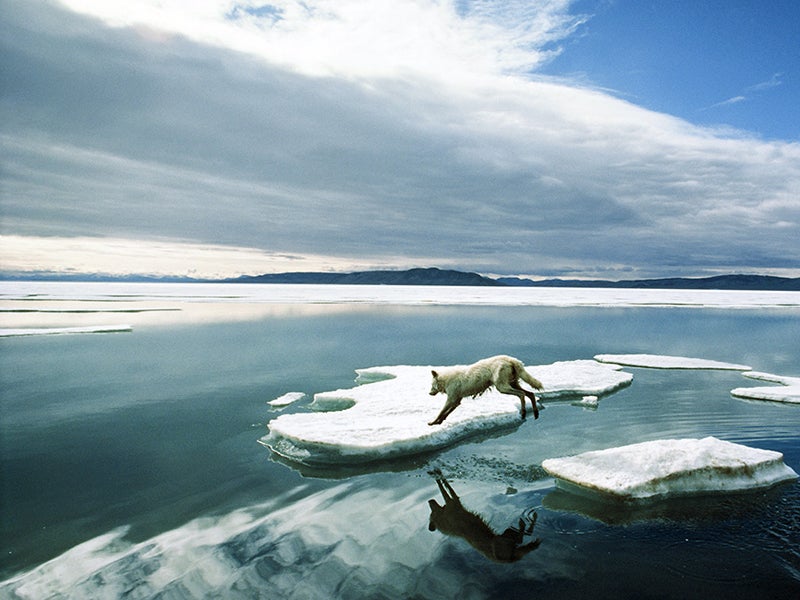 Jim Brandenburg/National Geographic Creative
7. The Big Florida Swindle
The Florida legislature fails to follow a constitutional amendment to conserve land passed by 75 percent of the state's voters. 
"Florida politicians appear to espouse the view that the constitution can be disregarded when the decisions of the Florida voters are contrary to their political philosophies." (Continue reading…)
Julie Hauserman for Earthjustice
6. Massive Mine Could Destroy One of the Last Best Places for Bull Trout and Grizzly Bears
A mine in Montana could threaten several animals protected under the Endangered Species Act.
"The proposed Montanore Mine project would extract up to 20,000 tons of copper and silver ore every single day for up to 20 years…" (Continue reading…)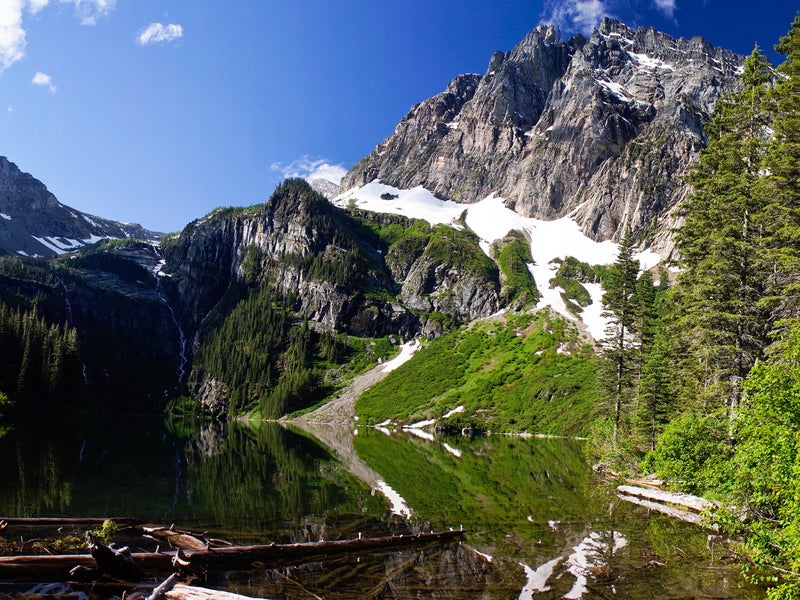 Troy Smith/CC BY-NC-ND 2.0
5. The Delta Smelt: A Tiny Fish with Big Implications
The Supreme Court prioritized preserving the endangered Delta Smelt over Big Ag's agenda.
"Making sure that tiny little fish survives is actually pretty important to ensuring that California's taps don't run dry." (Continue reading…)
Dale Kolke/California Department of Water Resources
4. Winter Is Coming: 5 Wonderlands Under Threat
Lake Tahoe in California, Grand Canyon National Park in Arizona and the Badger-Two Medicine area in Montana are among the striking winter wonderlands Earthjustice is working to protect.
"The Tongass, located in southeast Alaska, is…filled with centuries-old towering trees, ice fields and glaciers, and rivers and fjords flowing among thousands of islands. Earthjustice has been working since its inception to protect the old-growth forest from unsustainable logging." (Continue reading…)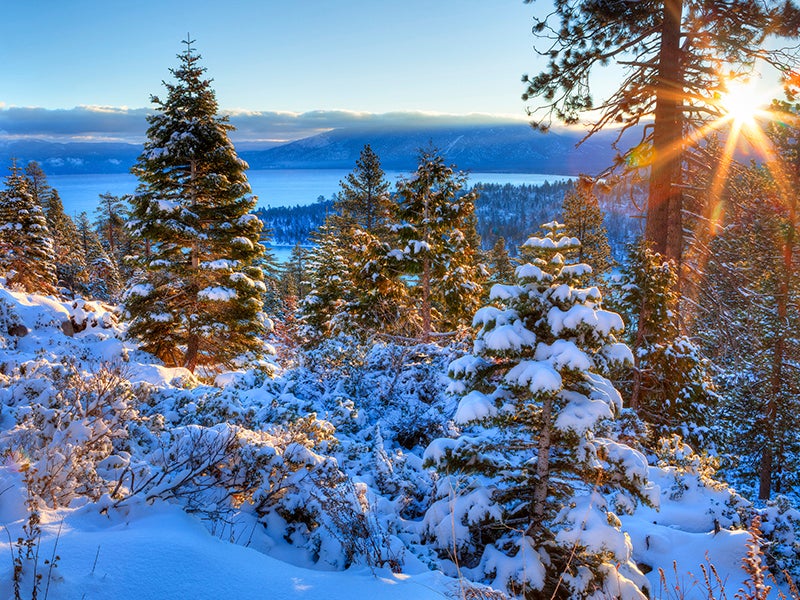 3. The Dance of the Dammed
Two dams known for killing threatened fish were finally removed.
"It's like watching a ballet—two big earth-moving machines perform a slow dance on the banks of Evans Creek and on the crest of an obsolete dam in southern Oregon." (Continue reading…)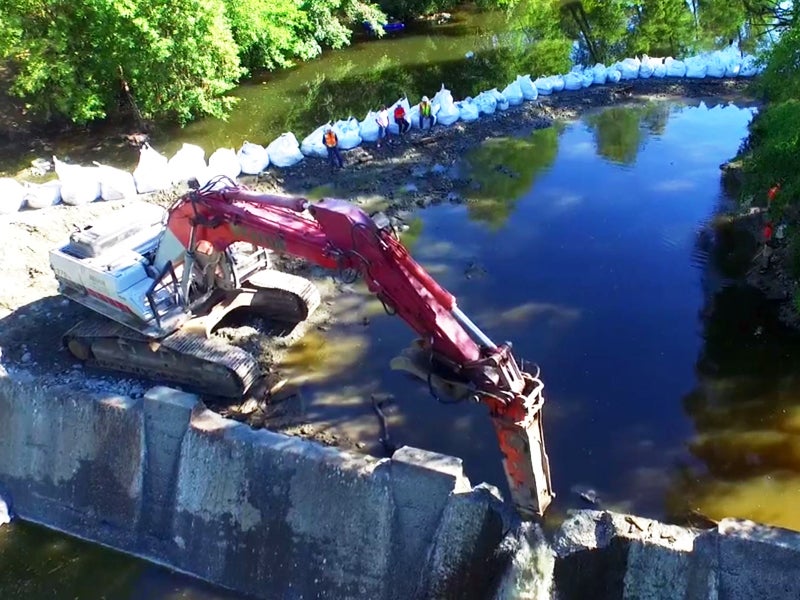 Scott Wright/River Design Group
2. Navy Sonar Settlement Brings Historic Win for Whales
The Navy will protect vulnerable marine mammal populations around Hawai`i and Southern California. 
"For the first time ever, the U.S. Navy has agreed to put vast swaths of important habitat for numerous marine mammals off limits to dangerous mid-frequency sonar training and testing and the use of powerful explosives." (Continue reading…)
Daniel Webster/Cascadia Research Collective
1. How Wolves Saved the Foxes, Mice, and Rivers of Yellowstone National Park
The re-introduction of wolves to Yellowstone National Park has helped revitalize the entire ecosystem.  
"The land of Old Faithful wasn't always so lush. Two decades ago, Yellowstone National Park was the victim of defoliation, erosion and an unbalanced ecosystem. But in 1995, everything changed." (Continue reading…)
Crackerclips Stock Media/Shutterstock
Tags:
Air, Arctic, Coal, Endangered Species Act, Forests, Fracking, Gas, Grizzly Bears, Oceans, Oil, Public Lands, Smelt, Water, Wolves