Challenging the Erie Bayfront Parkway Project
PennDOT's pre-selected project design prioritizes cross-city commuters over the health, safety and bayfront access of downtown residents. The project further segments historically marginalized and environmental justice communities that reside within the project area in Erie's downtown.
Regional Office / Program
The National Association for the Advancement of Colored People (NAACP – Erie Unit) and Citizens for Pennsylvania's Future (PennFuture), represented by Earthjustice, filed a lawsuit challenging the Federal Highway Administration's approval of the Categorical Exclusion for the Erie Bayfront Parkway Project.
The decision violates the National Environmental Policy Act, the Administrative Procedure Act, and the Federal Aid Highway Act. PennDOT failed to examine the project's potentially significant impacts, including harms to water and air quality, which would fall primarily on neighbors living near the road.
The Erie Bayfront Parkway Project would involve drastic changes to three major intersections in downtown Erie. Erie residents have protested and expressed their opposition during city council hearings detailing their concern with the project's design that prioritizes vehicles over pedestrians.
The lawsuit, filed with the U.S. District Court for the Western District of Pennsylvania, seeks a full environmental analysis, as well as adequate and documented public review of alternative parkway project designs before expanding the Bayfront Parkway.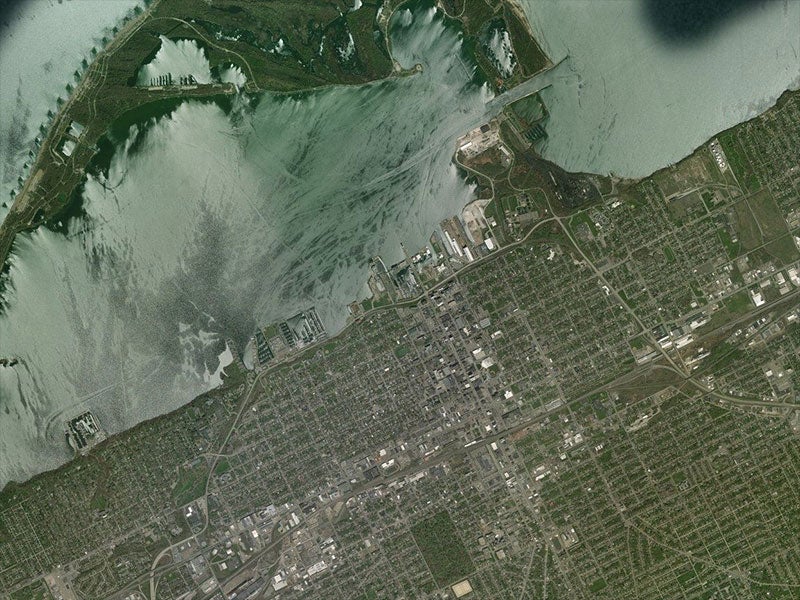 Case page created on April 28, 2021.