Challenging a Massive Timber Sale on Prince of Wales Island in the Tongass National Forest
More than half the planned logging acres would have targeted old-growth trees, which are uniquely effective at absorbing the greenhouse gas emissions that drive climate change, and in many cases have been standing for centuries.
A coalition of rainforest defenders, represented by Earthjustice, successfully halted a massive commercial timber sale on Prince of Wales Island in Alaska's Tongass National Forest.
The U.S. Forest Service had green-lighted a sweeping 15-year logging scheme over a 1.8-million-acre project area across Prince of Wales and surrounding islands, part of a program dubbed the Prince of Wales Landscape Level Analysis.
While the plan also included restoration and recreation projects that plaintiffs were supportive of, the lawsuit specifically challenged logging of more than 40,000 acres of old-growth and younger trees, and road-building. The area targeted for logging lies beyond the areas of the Tongass National Forest protected by the Roadless Rule, a safeguard against logging and road building.
It would have been the largest timber sale on any national forest in 30 years, allowing for 164 miles of new road construction and the logging of enough trees to equal a forest three times the size of Manhattan, or 67 square miles.
Prince of Wales Island is prized for its subsistence hunting and fishing opportunities, yet the Forest Service failed to provide detailed information about where logging would occur.
This lawsuit was one of many legal actions undertaken by Earthjustice over the decades to defend the Tongass National Forest.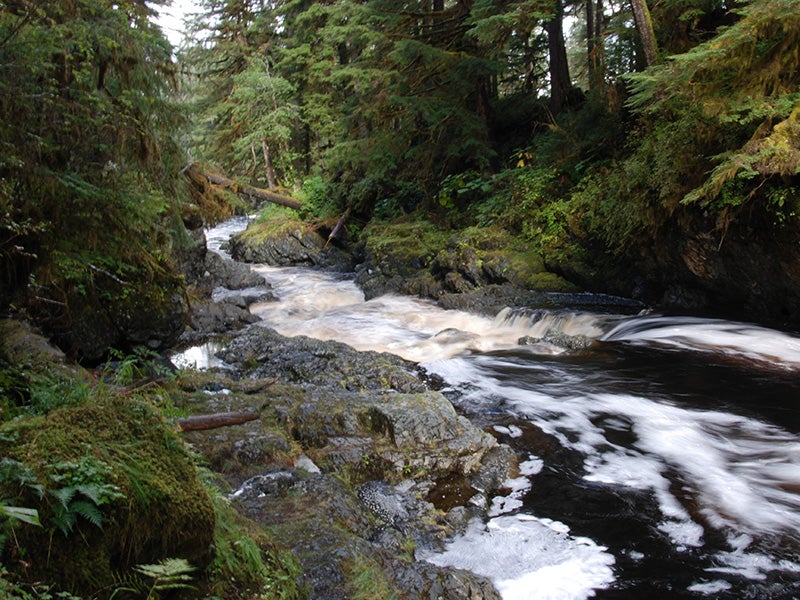 Case page created on May 11, 2021.