Defending a Major Interstate Air Pollution Safeguard
Regional Office / Program
The U.S. Environmental Protection Agency's 2011 Cross-State Air Pollution Rule would prevent up to 34,000 premature deaths each year and provide up to $280 billion in health and environmental benefits by reducing pollution that crosses state lines. Environmental groups, as well as the EPA and various states, have asked the Supreme Court to reverse a court of appeals decision invalidating the rule.
If allowed to take effect, the Cross-State Air Pollution Rule would require power plants in more than two dozen states to clean up nitrogen oxide and sulfur dioxide pollution that drifts across state borders and contributes to harmful soot (particles) and smog (ozone) pollution in downwind states. According to the EPA, the rule would every year prevent 13,000 to 34,000 premature deaths, 15,000 non-fatal heart attacks, 19,000 hospital and emergency room visits, 19,000 episodes of acute bronchitis, 420,000 upper and lower respiratory symptoms, 400,000 episodes of aggravated asthma, and 1.8 million days of missed work or school.
The rule was adopted under the "good neighbor" provision of the Clean Air Act, and that is what the rule requires—that upwind states generating this pollution not foul the air in other states.
The agency also projects that the rule's pollution reductions will help protect not just people, but also the natural resources on which we depend, including national and state parks, and ecosystems including the Adirondack lakes and Appalachian streams, coastal waters and estuaries, and forests.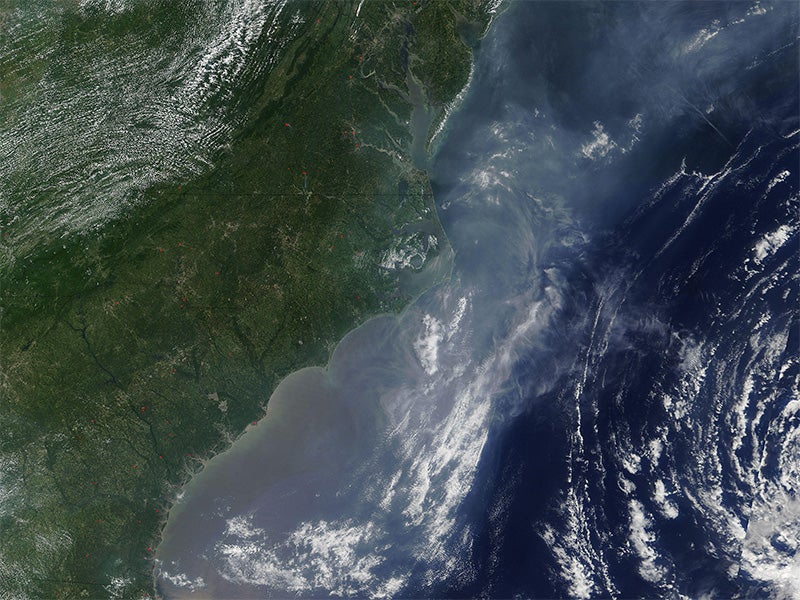 Case page created on April 29, 2014.