Defending Clean Car Standards
The clean cars standards protect the environment and the public health of more than 118 million people, upwards of 40 percent of the U.S. population. Rolling back our national and state clean car standards will result in an additional 120 million metric tons of climate disrupting pollution pumping out of cars in 2030.
Regional Office / Program
In 2010, the U.S. Environmental Protection Agency and the Department of Transportation announced the first-ever national limits on greenhouse gas pollution from cars and light trucks. Dubbed the "Clean Cars Rule," it would increase vehicle fuel efficiency and reduce greenhouse gas emissions by motor vehicles, a major source of carbon pollution in the U.S.
Since then, the auto industry has thrived, achieving record sales, while drivers saved $90 billion in fuel costs.
Despite these gains, the Trump administration illegally rolled back the clean car and fuel economy standards, issuing a rule based on massive technical and economic errors — and that failed to meet core legal requirements. Separately, the administration attempted to block states' authority to protect their residents from tailpipe pollution under the Clean Air Act.
On behalf of our clients, Earthjustice has challenged both actions in court.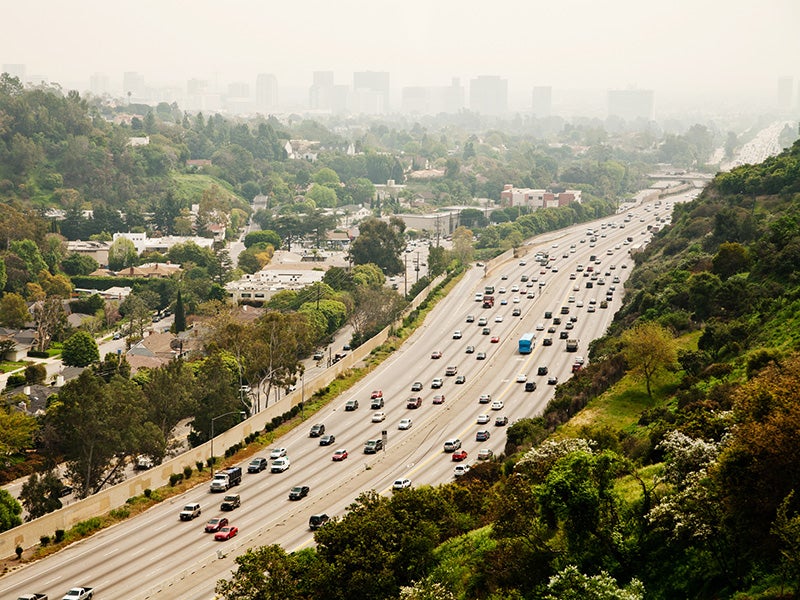 Case page created on April 26, 2021.