Defending Maui Residents from Pesticides and GE Contamination
Testing and producing genetically engineered crops and their related pesticides means repeated spraying of dangerous chemicals near neighborhoods, schools, and waterways.
Regional Office / Program
A coalition of Maui and Molokaʻi residents, farmers, and public interest groups, represented by Center for Food Safety (CFS) and Earthjustice, has filed papers in Honolulu federal district court to defend the County of Maui's recently passed genetically engineered (GE) crop safety initiative from a legal challenge by multinational chemical companies. The ballot initiative prohibits the growth, testing or cultivation of GE crops in Maui County until an environmental and public health study can show that the planting operations are safe for the community. CFS and Earthjustice have similarly fought on behalf of local citizen groups to defend the GE crop and pesticides ordinances passed by Kauaʻi and Hawaiʻi counties in 2013.
On November 13, 2014, just nine days after the Maui initiative passed, Monsanto, along with Dow-owned Agrigenetics and several industry-friendly groups, sued Maui County, seeking to have the moratorium thrown out. It also asked the court to temporarily delay the measure's effectiveness by issuing an injunction. Maui County immediately embraced the chance to block the will of its voters and agreed to an injunction until March 2015.
The opposition to the initiative, almost exclusively backed by Monsanto and Dow, spent $7,970,686.12 on the race—$362.22 per vote earned—or $174.43 per total vote cast, on a barrage of television spots and other media.
Presently, Hawaiʻi is used as an outdoor laboratory for companies like Monsanto to test genetically engineered crops and their related pesticides. In 2013 alone there were 1124 field test sites in Hawaiʻi; California only hosted 184 sites. Most of these crops are engineered to resist herbicides and produce their own pesticides. Testing and producing these crops means repeated spraying of dangerous chemicals near neighborhoods, schools, and waterways.
The coalition of groups asking to intervene includes The Mothers on a Mission (MOM) Hui, a group of mothers on Molokaʻi, Maui and other islands concerned about the health of their families; Molokaʻi Mahiʻai, a hui of Molokaʻi-based farmers, and Maui farmer Gerry Ross, concerned about the impacts of chemical-based industrial agriculture on their livelihoods and on their island community; and CFS, the leading national group advocating for responsible regulation of genetic engineering and pesticides.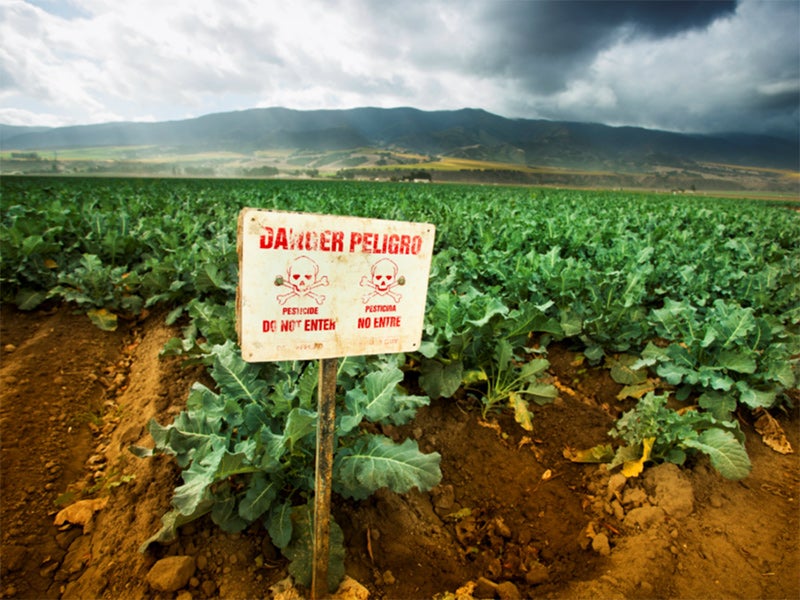 Case page created on November 24, 2014.