Defending Nevada's Solar Customers and Solar Future
The Public Utilities Commission's rule change adversely impacted future customers, as well as the thousands of Nevadans who had already invested their own dollars in local solar power.
Regional Office / Program
A decision by the Public Utilities Commission of Nevada in early 2016 raised fees and significantly reduced the rate at which solar customers are credited for their valuable excess power. This rule change adversely impacted future customers as well as the thousands of Nevadans who had already invested their own dollars in local solar power.
Earthjustice and Vote Solar led the appeal of the PUCN decision in order to restore consumer solar options, jobs, and health benefits to Nevada communities.
In September 2016, the Nevada State District Court for Carson City ruled that the PUCN decision to hike rates on existing solar customers was made through an unlawful process that left existing solar customers with inadequate notice and did not satisfy the due process clause of the Nevada Constitution. The court's decision forces the PUCN to protect the consumer investments that have already been made in solar energy; however, it does not go so far as to preserve solar options for new customers in the state.
Since 1997, Nevadans have participated in a program called net metering, under which customers earn a kilowatt-hour bill credit for each kilowatt-hour of clean power they supply for their neighbors to use. The PUCN's decision ended net metering for Nevada's homes and small businesses and replaced it with a new system that values customers' clean energy at lower rates.
The Vote Solar and Earthjustice lawsuit challenged the legality of three aspects of the PUCN decision:
That it was inconsistent with Nevada state statute, which requires that utilities offer net metering to solar customers;
That the analysis that the PUCN used to determine new rates openly lacked sufficient evidence;
And, that the PUCN violated existing solar customers' Constitutional due process rights by transferring them to a new tariff without adequate notice.
The Court ruled in Vote Solar's favor on the last of those three points, requiring the PUCN to reconsider its decision to change the rules for existing solar customers.
Shared interests include Nevadans for Clean Affordable Energy, Great Basin Solar Coalition, the Bureau of Consumer Protection, The Alliance for Solar Choice, and the Solar Energy Industries Association. A poll recently released by RenewNV—a coalition of concerned citizens, businesses and nonprofit organizations including Vote Solar—found that an overwhelming 82% of Nevadans also support reversing the PUCN decision on net metering.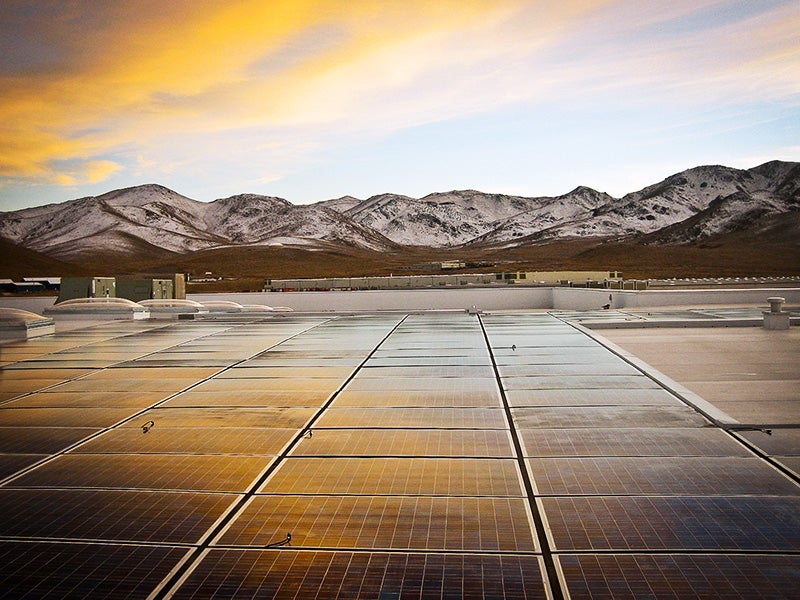 Case page created on September 14, 2016.