Demanding Federal Limits on Toxic Oil & Gas Well Air Pollution
A large coalition of 64 local, state and national groups are urging the U.S. Environmental Protection Agency to protect public health by setting pollution limits on oil and gas wells and associated equipment in population centers around the United States.
The public interest law organization Earthjustice has filed a petition on behalf of local and national groups with members and constituents across the U.S., including Clean Air Council, Clean Air Taskforce, Downwinders at Risk, Environmental Defense Fund, Global Community Monitor, Natural Resources Defense Council, Physicians for Social Responsibility-Los Angeles, Sierra Club, and WildEarth Guardians. The petition explains why the EPA should issue rules that would require oil and gas companies to limit toxic air pollution from oil and gas wells in urban, suburban and other populated areas as the Clean Air Act expressly provides.
In recent years, the pace of oil and gas drilling has increased drastically. As of 2011, oil and gas wells in the U.S. numbered more than 1.04 million. Current estimates project that as many as 45,000 new wells could be drilled each year through 2035.
Available data suggest that at least 100,000 tons per year of hazardous air pollution from oil and gas well sites—such as benzene, formaldehyde, and naphthalene—are currently going freely into the air. These pollutants have been linked to respiratory and neurological problems, birth defects, and cancer.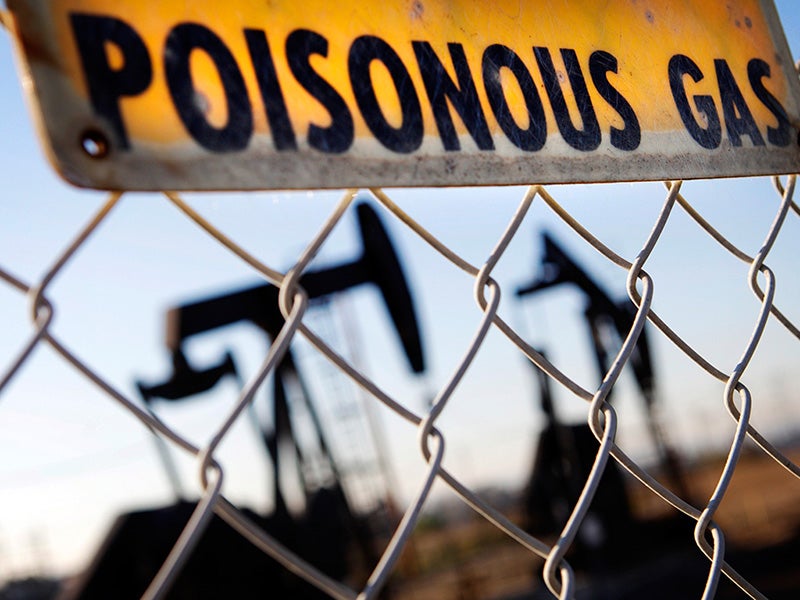 Case page created on May 16, 2014.