Ending Sewage and Stormwater Flooding in Centreville
Centreville Citizens for Change and the residents are seeking short-term and long-term solutions that will address not only the sewage pollution, but also the subsequent chronic flooding and public health crisis ravaging this community.
Regional Office / Program
The community group Centreville Citizens for Change (represented by Earthjustice) and more than two dozen residents (represented by Equity Legal Services and the Metropolitan St. Louis Equal Housing and Opportunity Council) sued Commonfields of Cahokia Public Water District and the City of Cahokia Heights in federal court, in response to years of raw sewage pollution and stormwater flooding in the community's homes, yards, and streets resulting from the defendants' severely deteriorated, malfunctioning, and poorly designed sanitary sewer and stormwater systems.
In this lawsuit, Centreville Citizens for Change alleges that Commonfields has been discharging raw sewage into this residential community in violation of the Clean Water Act.
Centreville Citizens for Change and the individual residents are seeking a court order to stop the illegal discharges. Residents are also seeking damages for the many harms that the sewage and flooding issues have caused to their yards and homes. Centreville Citizens for Change is an organization made up of residents of the predominantly Black community of Centreville, now part of Cahokia Heights.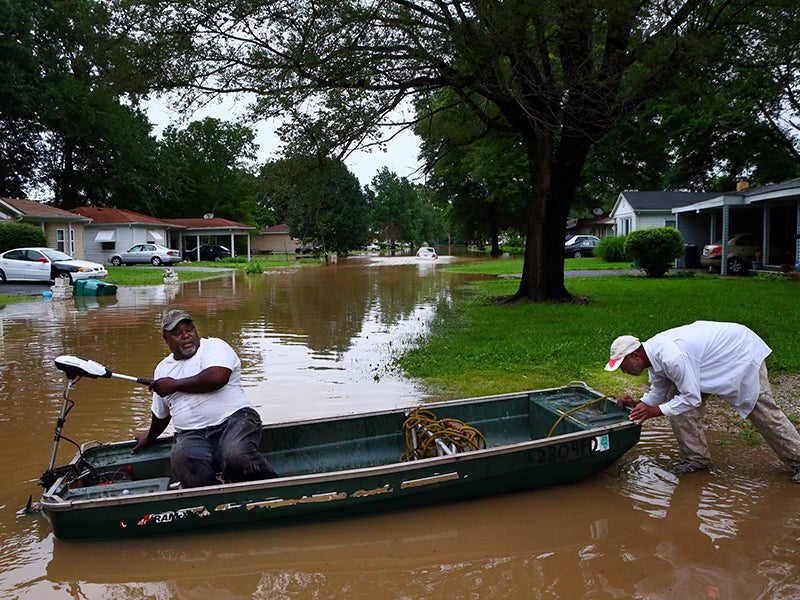 Case page created on July 22, 2021.