Protecting The Everglades From Big Agriculture
Everglades National Park is one of America's great places. The vast South Florida marsh is the largest continuous stand of sawgrass prairie left in North America and is the continent's most significant tropical bird breeding ground.
Regional Office / Program
The Everglades were drained and regarded as worthless swampland for many years before Floridians began to grasp the damage done to South Florida's wilderness and water supply.
Earthjustice first got involved in the fight to restore this national environmental treasure more than two decades ago. It was 1988, and the U.S. Attorney sued Florida because the state was failing to keep pollution from flowing into Everglades National Park and the Loxahatchee National Wildlife Refuge. Earthjustice joined the U.S. Attorney in the call for cleanup, intervening on behalf of many Florida and national environmental groups.
Since then, we have been honored to represent many committed Florida citizens. Our clients have included the National Parks Conservation Association, Florida Wildlife Federation, National Wildlife Federation, Audubon Society of the Everglades, Sierra Club, Defenders of Wildlife, Environmental Confederation of Southwest Florida, Conservancy of Southwest Florida and Save Our Creeks.
We have filed lawsuits to keep pollution from Everglades-area agricultural operations—including industrial sugar growing complexes—out of the delicate marsh. We have persevered when political winds changed over time, suing to make sure that federal and state governments kept their commitments.
We were instrumental in stopping what would have been the nation's largest coal plant—right near the Everglades. And we have been able to get effective pollution limits set, and marshes built, to filter runoff before it gets into the Everglades.
<!–
Pollution from huge sugar and vegetable operations in the Everglades causes a monoculture of cattails that impedes water flows and chokes out other native vegetation, upon which wildlife in the Everglades depends.
This devastating pollution has been happening for decades. In 1994, corporate farms negotiated an exemption through which they gained access to state lands for 20 years, and they've been polluting those public lands and adjacent lands ever since. Everglades' pollution is so severe that taxpayers are funding a multi-billion-dollar state and federal restoration project to fix the damage.
Meanwhile, Florida Gov. Rick Scott rubberstamped the polluting operations that are causing the problem to operate within the Everglades for another 30 years, an incredible decision that will both frustrate the taxpayer-led clean up and worsen the pollution problem. In February 2013, Earthjustice sued on behalf of Florida Wildlife Federation to get these polluting operations out of the Everglades for good. A few days later, Big Sugar proposed legislation to block the suit and allow the extension. Despite our efforts to stop it, the Florida Legislature passed Big Sugar's bill and the governor signed the bill into law in June, 2013, allowing the pollution to continue.
–>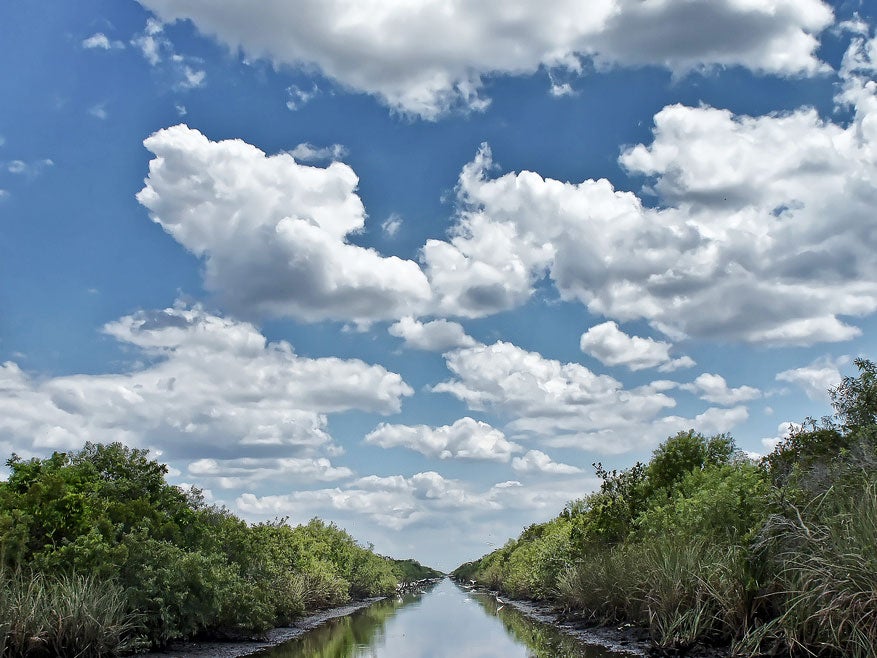 Case page created on October 22, 2003.